News & Tours
Joel Dahmen credits bachelor party in Vegas for getting mind right before PGA Tour win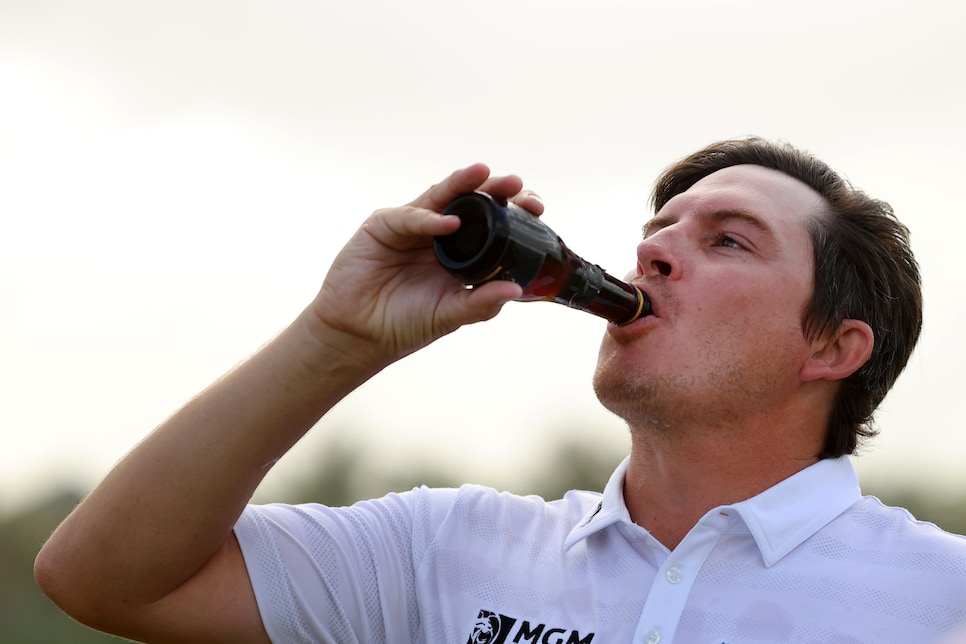 A bachelor weekend in Vegas usually leads one to take stock of things, in a "I need to go back to school and get my life together" way. Joel Dahmen's desert excursion provided a slightly different epiphany.
Dahmen captured his first career PGA Tour win at last week's Corales Puntacana Resort & Club Championship, a win that encapsulated so many sentiments that come with such breakthroughs. Validation, perseverance, fortitude, joy. On a more micro level, it served as a turning point for Dahemn's season. After reaching the FedEx Cup playoffs the past three years, Dahmen was on the outside of the top 125 looking in, the byproduct of six missed cuts in his last seven starts. Though he wasn't short on time to rectify his standing, it's a line no player ever wants to straddle, which is why Dahmen considered adding another tour top to his itinerary in hopes of a points boost. "I thought about playing Honda because I was kind of behind the eight‑ball a little bit for the first time I felt in a long time," Dahmen said Wednesday ahead of the Valero Texas Open.
But Dahmen also realized he was in need of a mental respite. Besides, he was supposed to be at a bachelor party the week of the Honda. So instead of heading to PGA National, Dahmen chose Sin City. A choice that, in Dahmen's estimation, spurred his triumph last week.
"We went to Vegas for two nights last weekend and reset the system, had plenty of fun," Dahmen said. "We played golf, we played at TPC Summerlin and we played at Shadow Creek. We had a blast. I actually played really well on Saturday at Shadow Creek and I was kind of chirping at the guys, this is the day it's going to turn around for me, kind of jokingly through a couple cocktails maybe, but I really did believe it was going to turn around."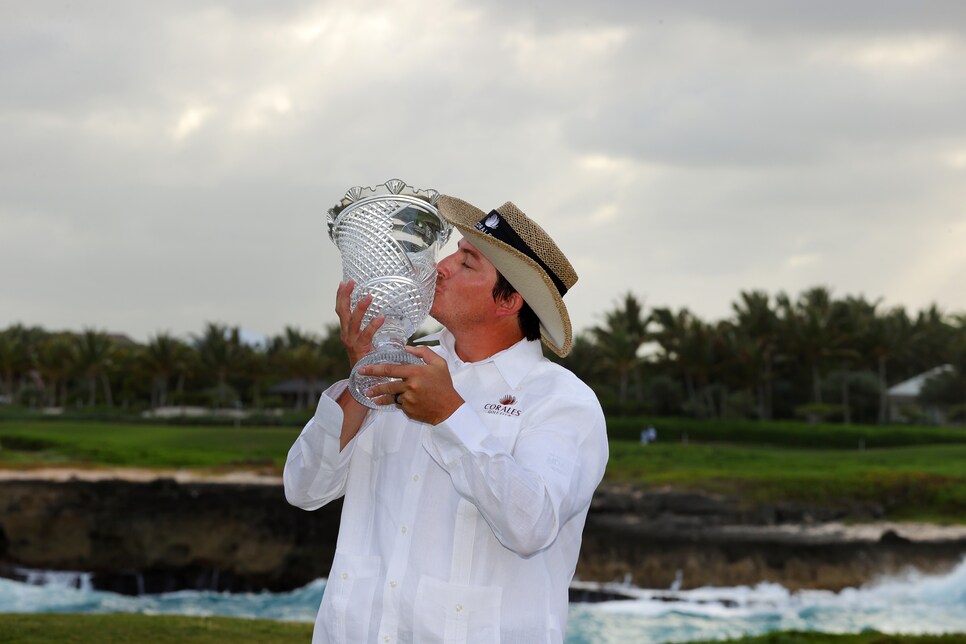 Suppose we shouldn't be too surprised; after all, Dahmen's post-round celebration and ensemble sure had bachelor-party outing vibes.
"Getting away from the game for a couple days, like really getting away from it," Dahmen continued. "I didn't follow any of the Honda. Normally I watch golf on Sundays. I watched Matt Jones, I know huge win for him after a long time. But I just was totally checked out from the whole thing, so when I showed up in Puntacana on Monday, it was kind of a fresh start for me. Very relaxed feel down there obviously, kind of the island life, and the Dominican was a blast. My wife was there and you just kind of see the blue ocean waves, you eat some good food and you hang out. It was a good full reset for me."
Clearly. The win granted a two-year exemption for Dahmen, along with the cadre of goodies a tour victory brings. So let that be a lesson to all the kids out there: When faced with the prospect of work or Vegas, always, always go Vegas.