The Loop
Dabo Swinney, who will face Ohio State in the CFP, ranks Ohio State 11th in final coaches poll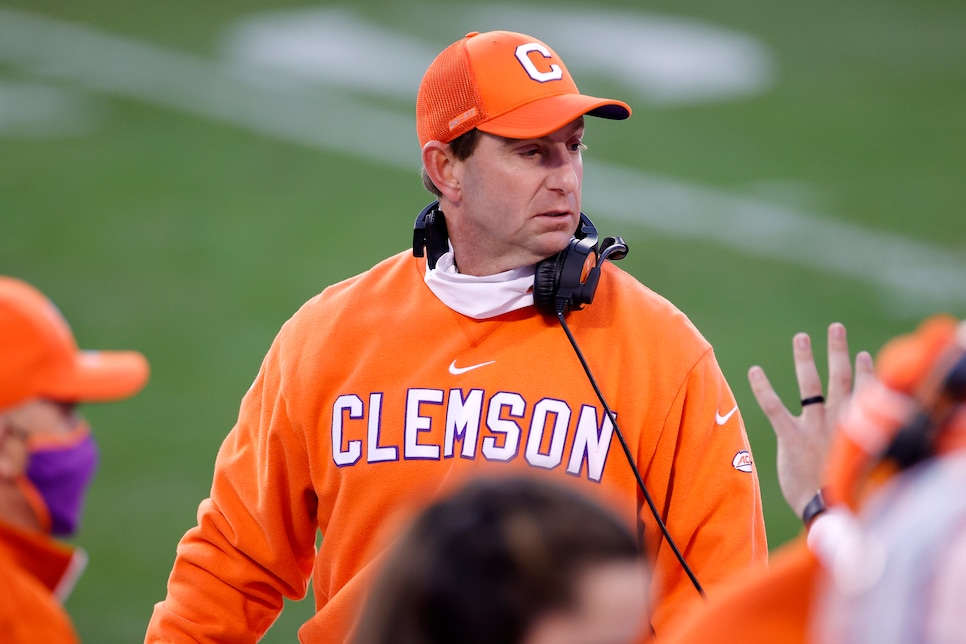 If you've read anything Dabo Swinney has said over the last month, you are well aware of how he feels about Ohio State and the Big Ten's 2020 season. In short, he believes the conference, Ohio State specifically, was not punished harshly enough for waiting too long to start the season, thus playing fewer games.
To the surprise of no one, not only were the Buckeyes not punished, they were rewarded. The Big Ten moved mountains to get OSU into the Big Ten Championship, which it then won to complete a 6-0 season. The College Football Playoff committee then deemed their resume worthy of one of the four spots, setting up a semifinal rematch with Clemson.
Arguing over how Ohio State got in is pointless, it was always going to happen barring an upset by Northwestern. Texas A&M and Cincinnati fans have legitimate beef, especially with three more games played than Ohio State, but it is what it is at this point. Until the playoff expands, it's going to be the same four-to-six teams every year.
That didn't stop Swinney from continuing to make his voice heard on the matter, though he didn't actually say anything else. He let his final coaches poll vote do the talking:
The salt is real. Ohio State fans will see this and scream "HE'S SCARED TO PLAY US!" Clemson fans will read this and say "HE'S RIGHT. OSU IS OVERRATED AND ONLY PLAYED SIX GAMES." Round and round we go.
And then you'll have the unbiased folks, who will probably fall somewhere in the middle. No, Dabo Swinney is not scared of Ohio State, but it's quite clear he has no respect for them. It's odd given A. he had to know this would come out and B. OSU is his next opponent. Why give them ANY bulletin board material? Even worse, Swinney has now given @FreezingColdTakes endless material should the Tigers lose. We're sure he's losing a ton of sleep over that.