The Loop
D.A. Points finds winner's circle with quick tips from Gary Gilchrist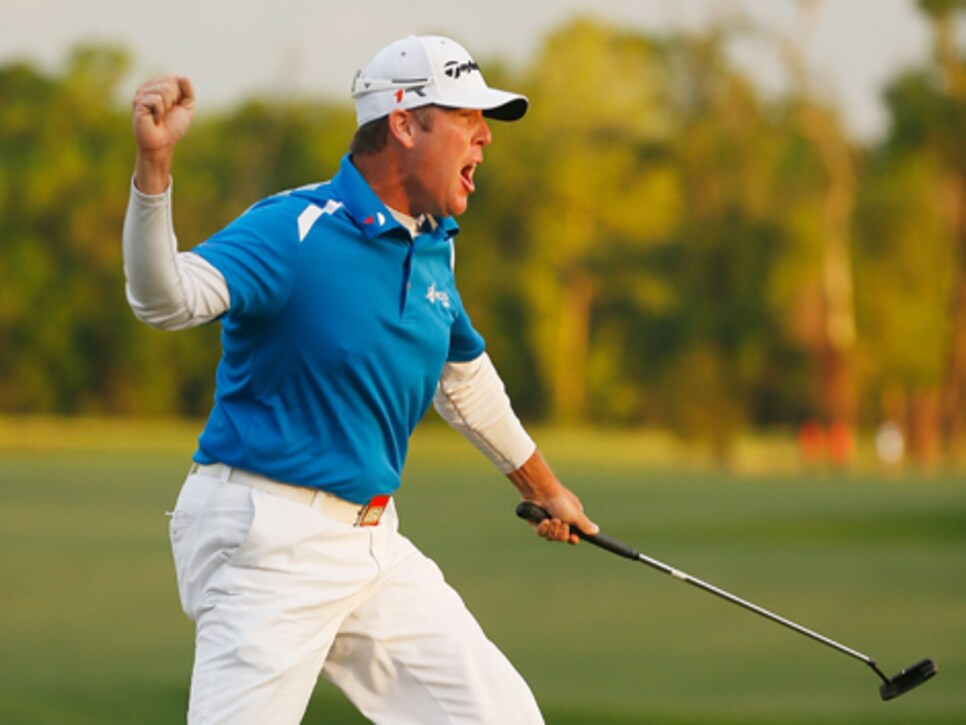 When D.A. Points missed a short putt to miss the cut at Bay Hill two weeks ago, Gary Gilchrist, in his second week working with Points, saw a different mindset in his student.
This wasn't the easily frustrated golfer who first came to Gilchrist looking to turn around a forgettable season. Points seemed content with where his game was trending, albeit after another missed cut.
Points' confident mentality explains how he went from missing seven cuts in nine events this year -- with a T-63 his best finish -- to earning his second-ever Masters invitation with his win Sunday at the Shell Houston Open.
"I said to him, 'I believe in your game, and I see it. I see a lot of very positive things to work with,' " Gilchrist recalled of his chat at Bay Hill with Points, who Gilchrist started working with at Innisbrook for the Tampa Bay Championship. "I was very proud of him today, it was amazing the guts and the determination he showed today."
Optimism on the PGA Tour mostly comes from either success on the course or tangible results on the range. The latter was enough to make up for the lack of the former. Searching for answers three weeks ago and not doing well in the final year of his winner's exempt, Points received refined instruction from Gilchrist, who gave the 2011 AT&T Pebble Beach Pro-Am winner a couple of drills to work on.
Points' tendency is to rush his transition from the top of the swing, so Gilchrist gave him his "right-foot-back" drill to quiet his right side and allow the upper body to move through impact. It was that drill Points rehearsed before puring a driver down the middle on the 72nd hole, leading to a 13-foot par putt to hold off Billy Horschel and Henrik Stenson by one shot.
"It shows you how talented these guys are, for him just getting a little bit of confidence and he trusts his game," Gilchrist said Sunday.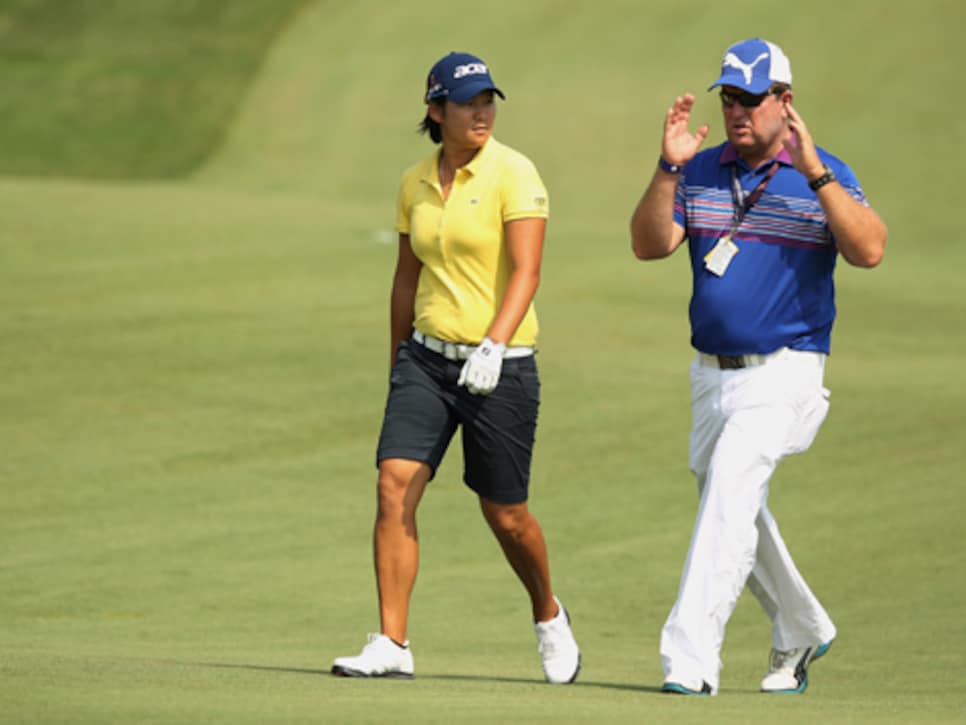 Gilchrist had just a few pointers for his new student, who he's added to his stable of golfers that includes Charles Howell III, and a number of top LPGA players such as Yani Tseng.
Switching back to his mom's putter got a ton of the attention after the win in Humble, Texas, too. Gilchrist said Points' hands were getting a little too behind in his putting stroke with the SeeMore putter he had been using in weeks past, causing him to flick at it. The old Ping Anser putter Points has trusted for years, along with some pointers from Lamar University men's coach Brian White, gave Points a "much better stroke" and Gilchrist noticed how "his shoulders were much more level and caused very little breakdown through the ball," Gilchrist said.
But as Gilchrist points out, with all players on the PGA Tour level, the biggest difference for Points was a combination of small changes that gave him an optimistic outlook toward this week.
There was no more over-analyzing for Points. And in just three weeks of working together, Gilchrist helped Points to his second tour title.
"I had sent him a text [earlier in the week], and I told him that people who win, they aren't always the most talented or the most gifted," Gilchrist said. "It's the person who believes he can win who often wins. So if you go out there to win, you have a chance at winning. If you go out there playing golf not to make mistakes, you're going to make plenty of mistakes.
"Basically the reason he won today was mentally he's in a great place."