The Loop
D.A. gets points for his manners and his mother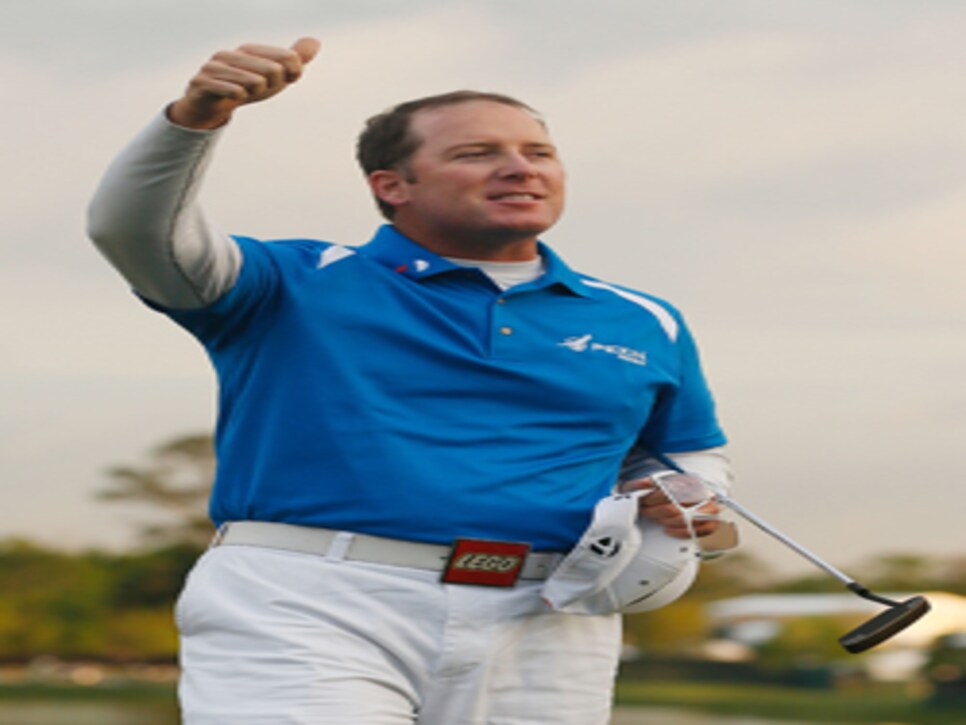 It is our loss, perhaps, for the more one sees of Points, the more likely they would be to root for him.
"Thank you for staying," he said to the crowd only seconds after holing a 13-foot par-saving putt to win the Shell Houston Open Sunday evening, following a two-hour weather delay. "Thank you for staying," he said again. "Happy Easter."
This was not unprecedented. At the Greenbrier Classic in the summer of 2010, Points missed a short par putt on the last hole that did not cost him a victory, but cost him $72,000. Rather than lament his miscue, he turned to the crowd and said, "Thank you for coming."
This is evidence of the influence his mother, Mary Jo Points, has had on him. He remembers his manners. More evidence: When he played in the Masters for the first time in 2011, Points asked his mother to caddie for him in the Par 3 Contest. "I cried," Mary Jo told Greg Stewart of the Peoria (Ill.) Journal Star, once the hometown newspaper of the Points family. "I went over to him, hugging him and crying, and thought, 'Oh, my land, I can't believe I really get to do this.' This is something that was on my bucket list."
Mary Jo again became a focal point last week in Houston, when Points resurrected an old Ping Anser putter that had belonged to her. "I pulled it out of my mom's bag when I was probably 11, 12 years old," he said earlier in the week. "It's a great putter. I won a couple of state amateurs with it in Illinois."
He used it off and on as a professional, too, though as often happens when a putter begins to misbehave, it was consigned to the garage, joining a host of other shelved putters.
"I brought it with me this week because I just had been putting so bad," he said. "I thought maybe I'll pull this old putter out of the garage and maybe it will have some magic in it."
Points, 36, had missed the cut in seven of nine starts this year and in the other two finished no better than 63rd. But Mom's old Ping putter indeed proved the Anser. He opened the tournament with a 64 and closed it with a 66 that included that 13-foot par putt to win.
The victory was the second for Points, who two years ago won the AT&T Pebble Beach National Pro-Am, with Bill Murray as his amateur partner. The highlight that viewers likely took away from that was the comically inadequate attempt at a chest bump with Murray after holing a wedge shot for eagle at the par-5 14th hole.
Points provides reasons to smile, maybe none better than his obvious affection for a mother whose bucket list became shorter when she donned the familiar white overalls and looped for her son at Augusta.