News
CVS winner Recari calls Sergio Garcia's dad "Papa"
Newly minted Rolex first-time winner Beatriz Recari is full of surprises. During Sunday's post-round interview, after the Spaniard triumphed over both bad weather and stiff competition to take home the CVS/pharmacy LPGA Challenge in Danville, Calif., she revealed that one of her golf mentors is none other than Victor Garcia, Sergio's father.
"I'm very good friends with [Sergio's] dad, and I actually call him Papa Garcia," Recari answered when asked if she knows any of the famous male Spanish players. "They're a great family, and my second year on [the Ladies' European] Tour I didn't have any sponsor or club sponsor or nothing, so I had to pay for everything. And Victor, his dad, he helped me a lot. He gave me gloves. He supported me with balls, gloves. And he really looked after me very well, so I have only positive comments towards them. And Sergio, I haven't met him that many times because obviously he travels a lot, and he's very busy, but he's very nice as well."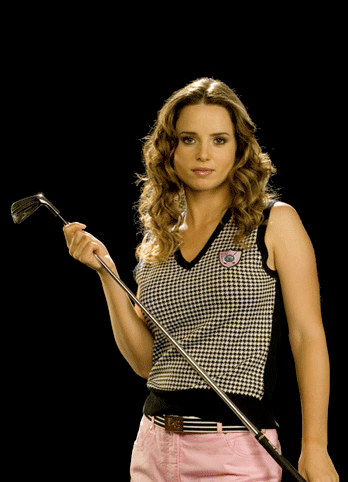 Until Sunday, LPGA Tour rookie Recari was best-known for her beautiful face and glossy golf-pinup calendar shots and screen savers. Her win at the CVS put an end to any comparisons to Anna Kournikova.