The Loop
Custom golf smartphone cases are catching on
ORLANDO -- Personalized smartphone cases are some of the coolest ways to add personality to your cell phone.
If you haven't seen Pukka's custom cases, you need to check them out.
These were known as one of the coolest products at the PGA Show in 2013. Known as a custom headwear product for more than a decade, Pukka has found a niche with smartphone cases.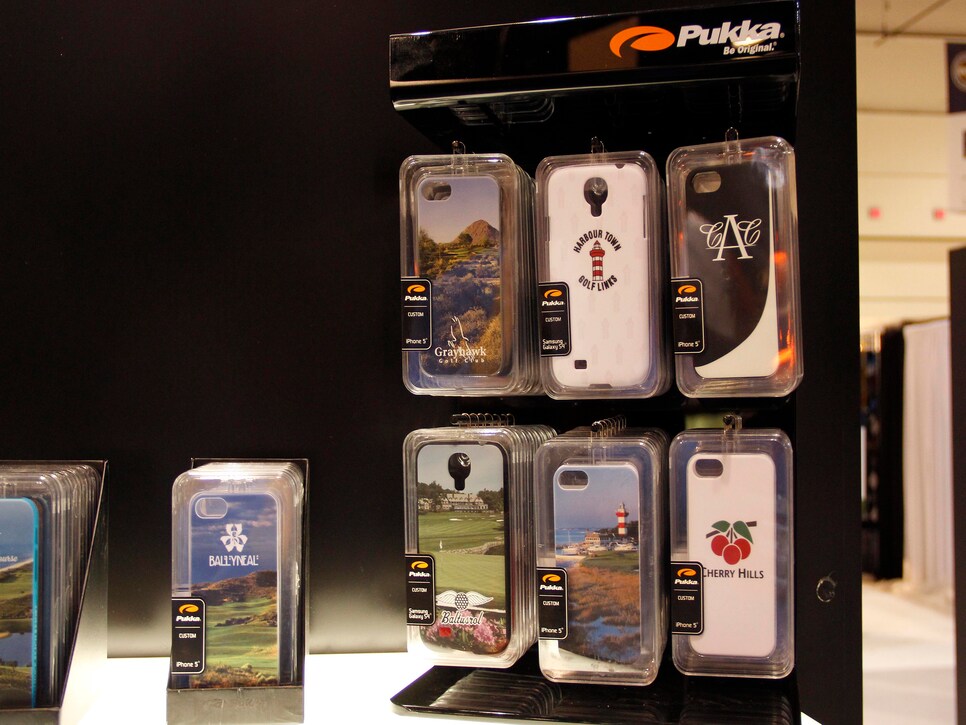 In the photo above, you see the beautiful cell-phone cases created by prestigious clubs like Baltusrol G.C., or Harbour Town G. Links. Walking around the booth at the PGA Show, you'll find more such as The Ocean Course at Kiawah Island or Torrey Pines.
Orders are typically made by the pro shop themselves. The minimum order is 24 pieces with six different styles or colors as an option, starting at $13.50 for soft cases or $14.50 for hard cases. Unit price decreases when ordering more.
Deliveries will take 30 days to arrive. Some clubs choose to go with a course logo instead of a course shot. Pukka will work with any design. For more: pukkainc.com.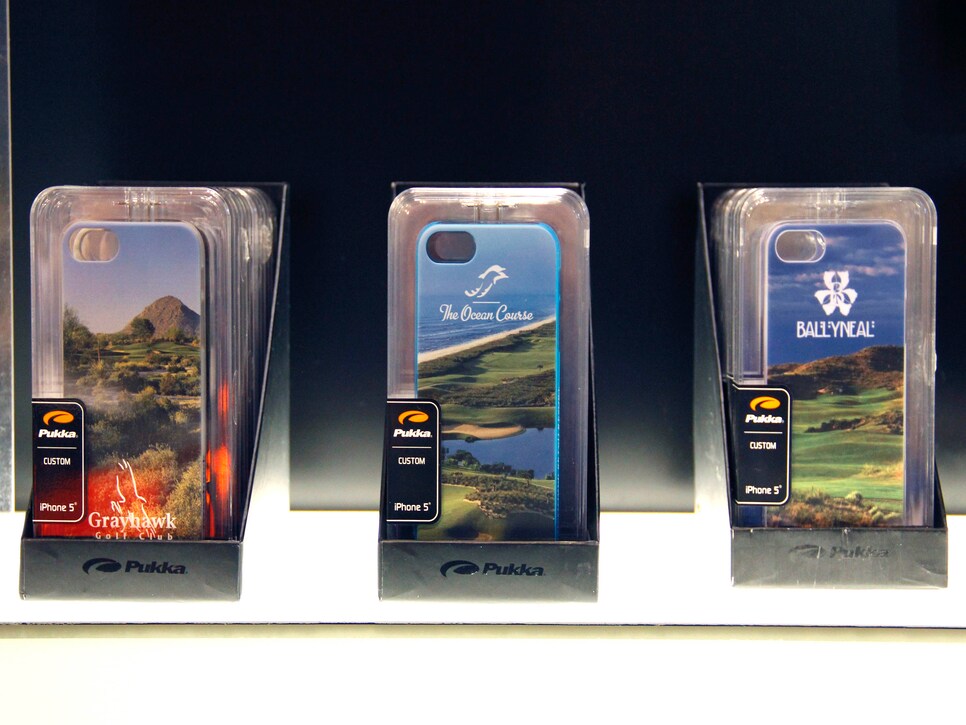 Photos: Courtesy of Blake Martin