News
Curtis Strange rips Jon Rahm and Andrew Landry for their playoff interactions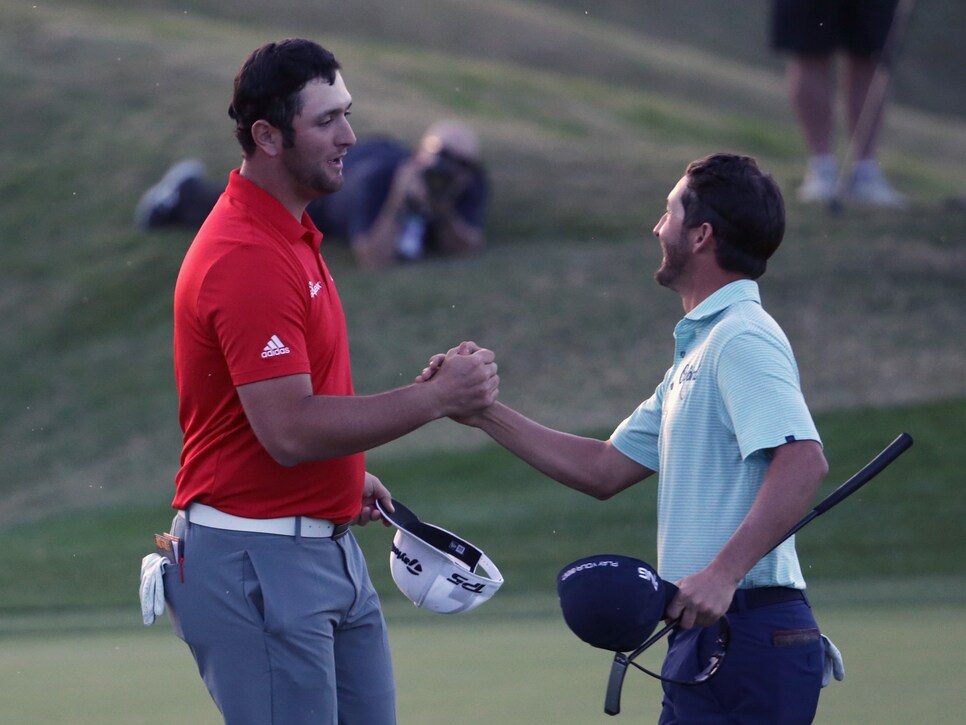 Rather than commenting on Rahm's win or Landry's toughness down the stretch, Curtis Strange chose to focus on how much Rahm and Landry talked in between shots. Apparently, Strange is not a big fan of friendly chit-chat when there's a tournament on the line.
Strange was always known as a fierce competitor during his heyday (You have to be to win back-to-back U.S. Opens), and this isn't the first time we've heard older players lament the on-course chumminess of today's generation. Here's how Strange explained his reasoning for not talking during high-pressure situations:
Fair enough. And here's how he compared it to going up against one of his contemporaries, Nick Faldo.
The moral of the story? If you ever find yourself in a playoff against Curtis Strange and he's giving you the silent treatment, don't take it personally.