The Loop
Curtis can't rekindle the magic of 2003 on Day 1
SANDWICH, England -- Ben Curtis refused to be sentimental in his first trip around Royal St. George's since his Open Championship victory here in 2003.
Then again, the quality of his golf game didn't really allow for such a luxury.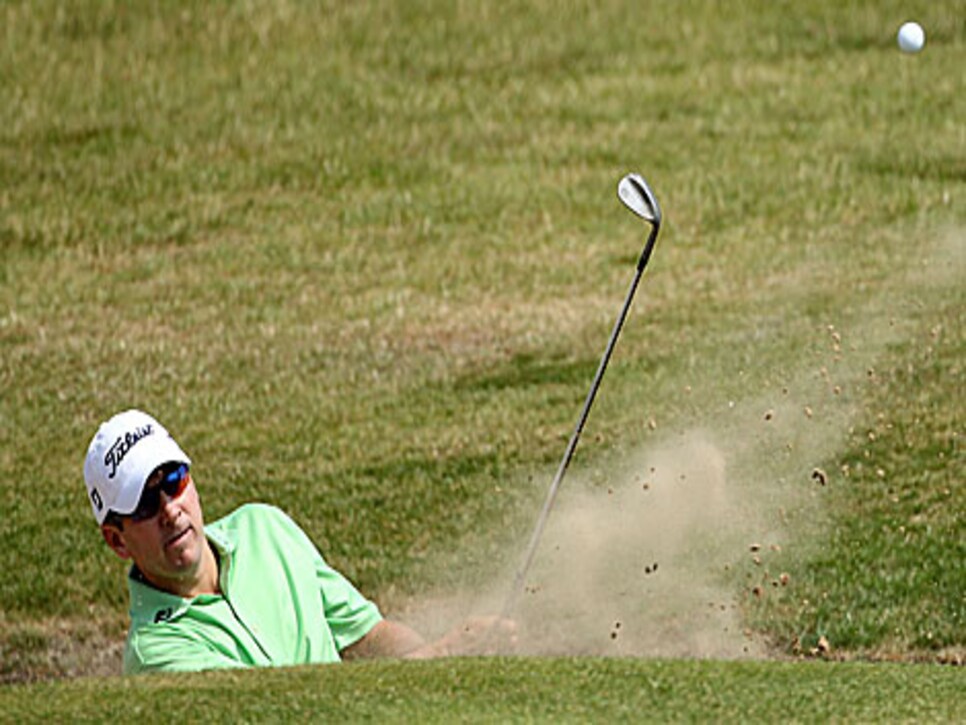 Curtis, who stunned the golf world eight years ago by joining Francis Ouimet as the only golfers to triumph in their major championship debuts, couldn't repeat any of that magic Thursday in the opening round of the 140th Open. The laconic Ohioan struggled to a 7-over-par 77, five shots higher than his first-ever tour of St. George's and his second-highest round in nine Open appearances.
"I felt like I played all right. I hit a few bad shots at the wrong time, couple of bad lag putts, and it just starting going downhill. Ended up being 77," Curtis, 34, said glumly. "I was everywhere. It was a different wind, a lot stronger, colder [than in '03]. It's not the same course. That year we were lucky with great weather and it was pretty consistent. You never really see the same course twice.
"I felt like par was 77 the way I was playing. So I shot par."
Curtis has finished in the top-10 three times in the Open, but has missed the cut in his other five. He said he did not feel any extra pressure in his return to St. George's.
"It's the same everywhere. You want to play well wherever you go," he said. "I try not to think about it and not focus in on where you're at or what you've done before. It was harder coming back in 2004 (at Royal Troon, as the defending champion) than it was to come here."
(Photo: Andrew Redington/Getty Images)