News
Cristie Kerr takes advantage of calmer conditions to take a share of the lead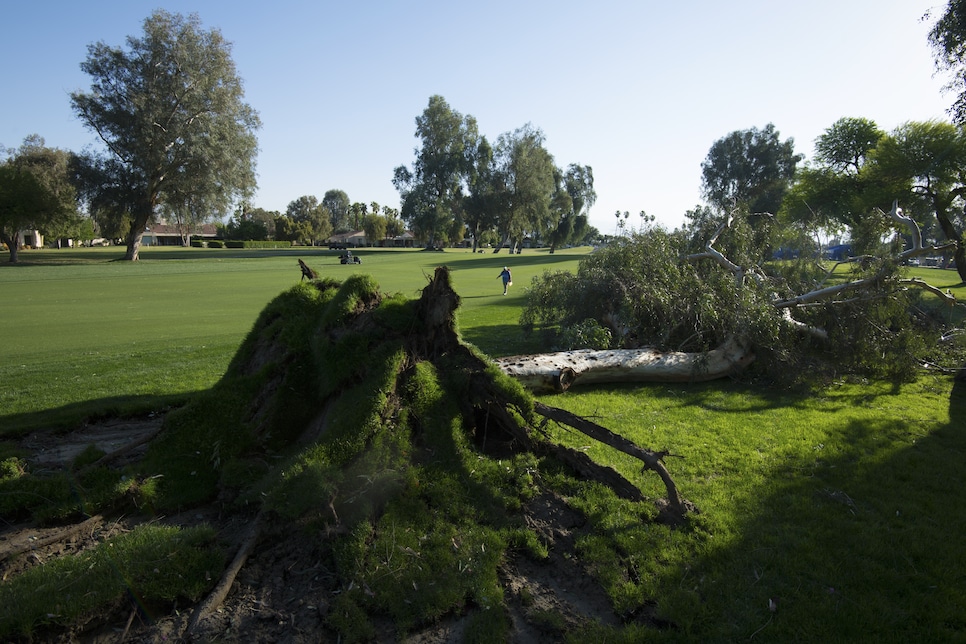 RANCHO MIRAGE, Calif. — There is a reason that wind farms sprouted on either side of Interstate 10 in the San Gorgonio Pass a few miles west of here.
The ANA Inspiration experienced the full wrath of the reason Thursday afternoon, winds so strong they uprooted several trees on the Dinah Shore Tournament Course at Mission Hills Country Club and blew the first round into Friday.
It was the storm before the calm. On a beautiful desert day, play resumed at 9:11 a.m. (PDT), allowing the half of the field that was facing a brutally tough afternoon to enjoy placid conditions instead.
The result was that there wasn't a lone first-round leader, as there might have been had the wind not been strong enough to postpone play on Thursday. Instead there were three of them, Cristie Kerr and Caroline Masson joining Karine Icher at five-under par 67.
And among those joining Michelle Wie and others with four-under 68s were Charley Hull and Suzann Petterson.
Kerr, Hull and Petterson all have histories of flirting with winning this event. Petterson has finished in the top 10 on seven occasions, including three second-place finishes in a four-year span.
Kerr, too, must feel like this tournament owes her. She has finished in the top 10 six times, including a second, third and fourth.
"It's very important," Kerr said. "But I've played this tournament so many times that you should not put extra pressure on yourself, because the people that do inevitably never win. It's very early in the tournament. I'm super happy with my first round and I've just got to take it day by day."
And Hull, a 21-year-old Brit, tied for second a year ago, in a season that concluded with her winning the CME Group Tour Championship.
Darkness will preclude completing the second round on Friday. It will resume on Saturday morning.