News
Cristie Kerr is top American heading into Sunday at the U.S. Women's Open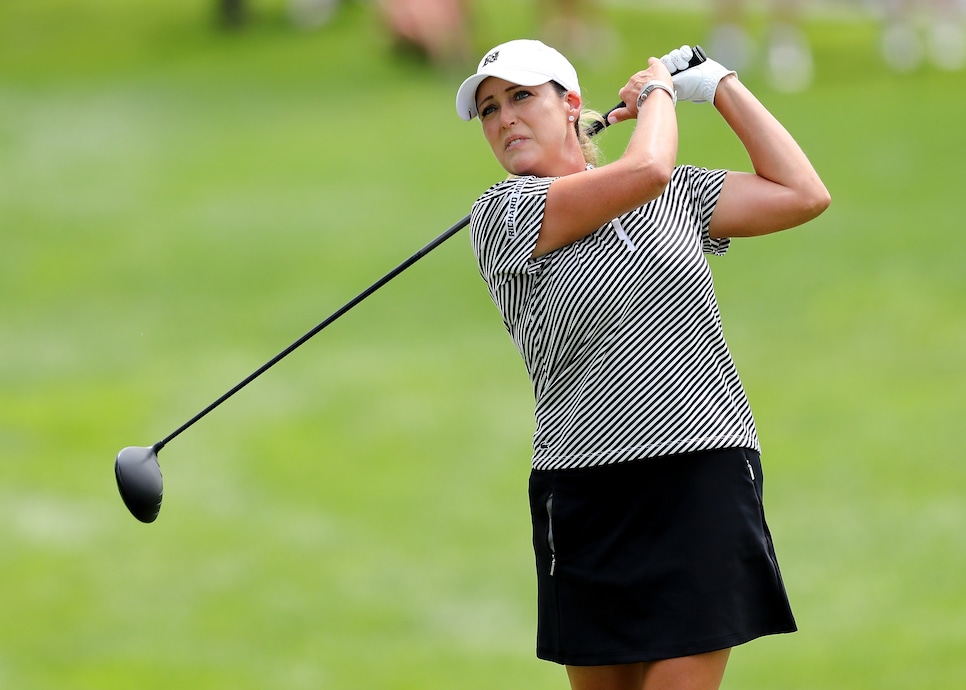 BEDMINSTER, N.J. — After three rounds of the U.S. Women's Open, Cristie Kerr is the top American at four under, five shots off the lead. She's had rounds of 69-73-70. Though happy with how she's been hitting it, Kerr bemoaned how she putted during her Saturday round.
"I played really, really well," Kerr said. "I only made a few putts. I certainly didn't make the more makable ones today. Hopefully that will change tomorrow."
At 39, Kerr is one of the older players in the field. Her experience served her well, as there was a lot going on around Kerr throughout her round. She's been dealing with back spasms throughout the tournament. On Friday, she said the pain was bad enough that she considered dropping out.
There, too, was the sound of fighter jets over the course at one point on Saturday, the fall out from a plane mistakenly venturing into a "no-fly" zone over the course created thanks to President Trump being on property to watch the tournament over the weekend. "A little plane ventured into air space they weren't supposed to be in," Kerr said. "They chased them right out."
Then there was the issue of getting put on the clock after the 15th hole, and she watched her playing partner, Stacy Lewis, make four birdies in a row, followed by a triple on the 11th hole and then a 10 on the 18th hole which included two chunked wedges into the water.
There have been only four American winners so far this year on the LPGA Tour—Brittany Lincicome, Cristie Kerr, Lexi Thompson and Danielle Kang. But Kerr is the only American in the top 10 heading into the final round. Kerr won the 2007 U.S. Women's Open at Pine Needles G.C. in North Carolina.
"I'm trying to be in a good mental space where I'm not putting pressure on myself," Kerr said. "I played so well this year, it's so easy to put pressure on yourself because of the expectations that either yourself or your family or other people may have for you, but I feel like I'm going to go out there and let everybody else put the pressure on themselves tomorrow."