The Loop
How to create your own inexpensive on-course sound system
At my club's member-guest two years ago, Fritz and Klinger showed my brother, John, and me that a golf-cart cup holder acts like an amplifier when you place an iPod or iPhone in it and crank the volume -- as Klinger is demonstrating in the photo below with "Send Her My Love," by Journey.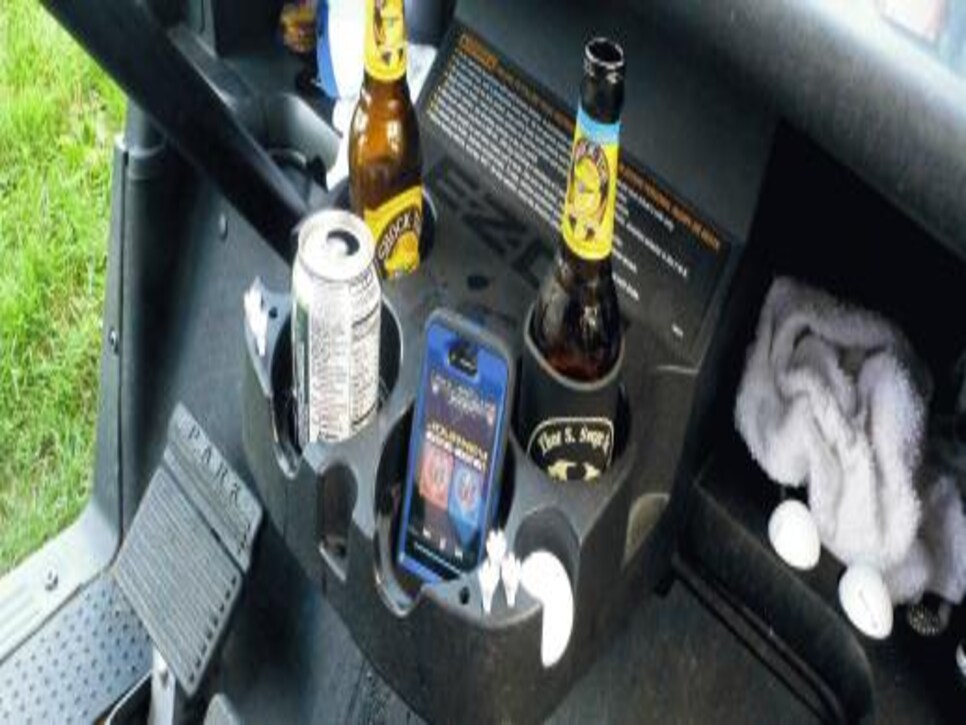 They played Journey in their cart during our match with them this year, too, and when the tournament was over John mentioned the cup-holder trick to his older daughter, who is starting college this fall, because he thought she would be impressed. She wasn't. "She said it's common knowledge that cups, cup holders, ceramic mugs, etc., have that effect," John wrote me later. She also told him that, if you don't have a cup, you can turn the interior of your head into an amplifier by sticking your ear buds into your nose . . .
. . . and opening your mouth.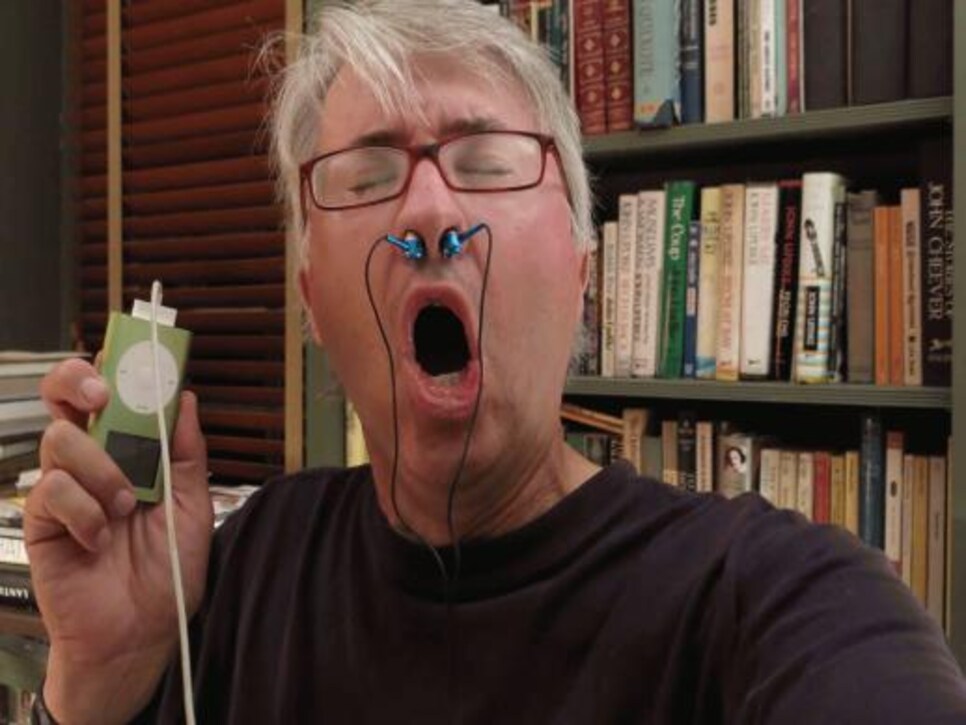 It works, to some extent. And if someone in the next fairway yells at you to turn down the music all you have to do is close your mouth.