News
Can Creamer's thumb tolerate 33 holes?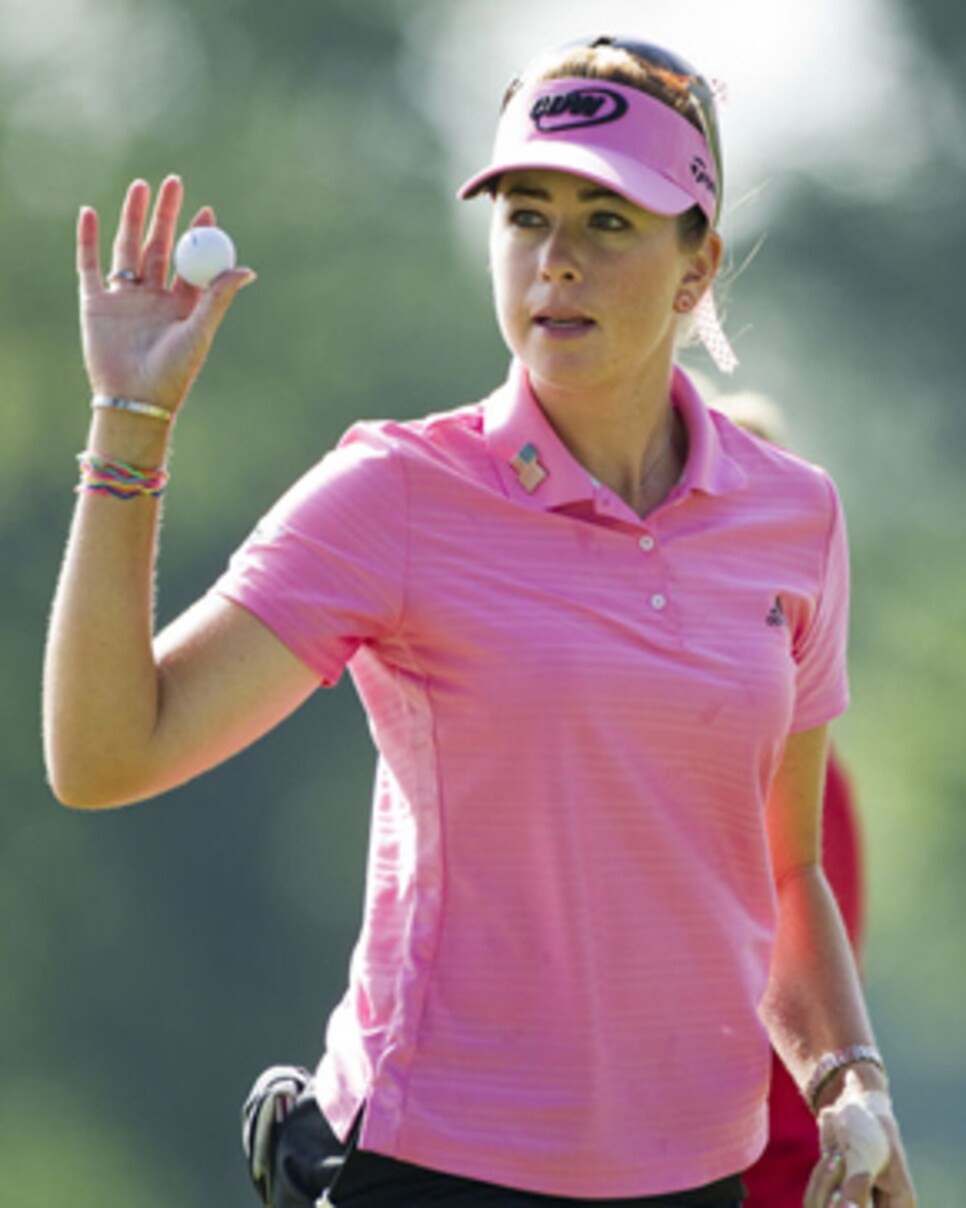 Today, however, she's set to endure 33 holes (considering they finish before it gets dark).
Her caddie, Colin Cann, spoke with us after her round this morning, and he assured us she'll be fine. He knows she's in pain, but she's a trooper and doesn't complain much.
Interestingly enough, Cann said that Creamer has regained all the yardage she lost since the surgery, and she's even hitting the ball farther now than ever.
He also mentioned that the bad shots are what hurt her thumb the most. Just another incentive to stay out of the rough and pure every iron.
(Photo provided by the USGA)