Creamer's caddie explains how they won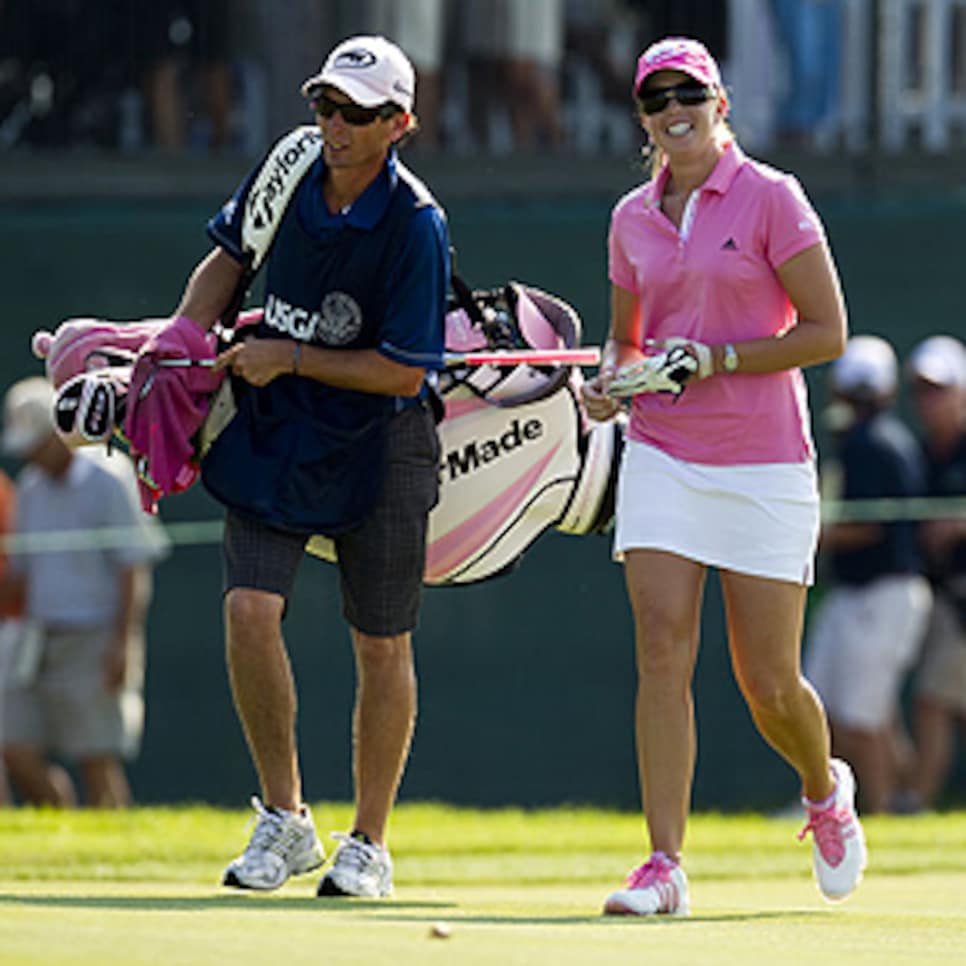 The duo has seen at least three majors championships slip through their fingers (the 2005 LPGA Championship, 2008 U.S. Women's Open and 2009 Women's British Open), each one hurting more than the previous. But Cann seems like a man who doesn't easily get flustered. And before teaming with Creamer, the Englishman worked with Annika Sorenstam for six years, during which time Sorenstam won 16 tournaments, including back-to-back U.S. Open Championships. So he knows what it takes to claim a win.
Cann spoke with a small group of reporters after Creamer's four-shot runaway win, and he explained why U.S. Opens require defensive golf (as opposed to aggressive), the ways in which Creamer is a different golfer today than she was last season, and the turning points in her final round.
(Photo provided by the USGA)