News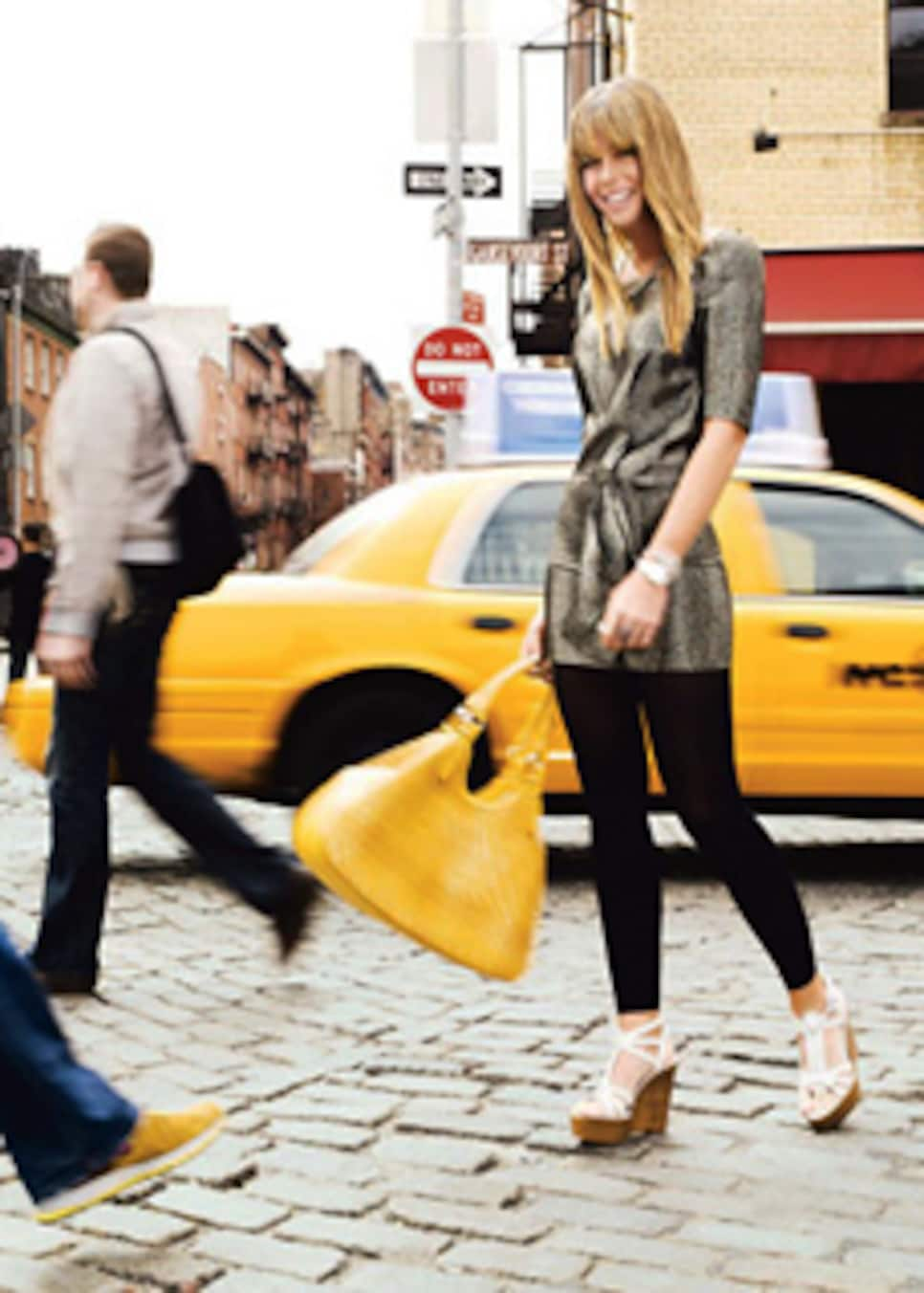 "I'll wear whatever looks good on me," says Creamer. "There's no reason why, when you play golf, you can't look like an athlete and a woman at the same time."
On a spring morning in lower Manhattan, the world's fourth-ranked woman golfer stands at a cobblestoned intersection in the trendy Meatpacking District, rocking the glamazon look in four-inch Karen Millen wedges, black Falke leggings and a formfitting peacock-print tunic from Cotélac, a small, under-the-radar label out of? France. Perfectly trimmed bangs graze her green eyes and a chilly breeze lifts her long, straight honey-colored hair.
At 5-foot-9, Paula Creamer, 21, has fashion-model height, and as she flashes her ready smile on cue, the photographer calls out the requisite words of encouragement: "It's working! That's gorgeous! You look fabulous!" Cabdrivers slow down to gawk, assorted hipsters pretend not to stare, and tourists snap photos from across the street. The driver of a white van does a triple-take and nearly runs into a stop sign. You can almost hear him thinking, "Who is that girl?"
Creamer's off-course look doesn't exactly shout "LPGA Tour star." She describes her personal style as "classic but edgy," and the outfit she wears to the shoot is Exhibit A: skinny black J Brand jeans tucked into tall Chanel boots (bought three years ago as a reward for winning the Sybase Classic), black and silver cropped cardigan by Flounce tbd, studded black scarf, Burberry peacoat and Yves Saint Laurent bag. She says she loves European labels (Hermès, Chanel, et al), but status dressing isn't her thing. "I don't wear something just because it has Cs all over it," she says. "I like outfits that you won't go to the mall and see on everyone else." Creamer even dreams of attending design school, just as tennis star Venus Williams did. "I'd love to learn more about how fashion works--how a shirt is made, how people come up with the design. I think that's fascinating."
In the meantime, being the go-to girl on tour when other players need to know the latest color or styles must suffice. She is, after all, the one poring over Vogue and Elle between rounds. Not that her passion for fashion has detracted from her game. The 2005 LPGA Tour Rookie of the Year, she has six career victories, including two this season: the Fields Open in Hawaii and the SemGroup Championship Presented by John Q. Hammons. Creamer's career earnings amount to more than $4 million--and that doesn't include the paychecks from high-profile sponsors like Crystal Light, Citizen Watch, NEC, Precept, CDW and the Royal Bank of Scotland. Sundog carries her signature sunglasses collection, and she offers feedback to the designers at Adidas, her golfwear sponsor. She told them she'd like to wear more golf dresses, and there are now three in the line. That little number with the flounced hem she's been wearing this season? Her idea.
Creamer traces the dawn of her style awareness to her days as a young dancer. "I always had fancy costumes. That's when I discovered that one person can wear many different looks." When she began playing golf at age 10, she wore khakis if she had to, "but they were always flared." Creamer cites her mother, Karen, as a big influence, since she, too, cared about clothes; Karen played tennis, and Paula began wearing tennis skirts for golf when she was young, because golf clothes "were not so cute." She still considers tennis more fashion-forward, but acknowledges that women's golfwear has come a long way, baby, equal parts aesthetics and athleticism.
Creamer loves the weekly wardrobe vetting process. She sets out her outfits for each day of a tournament--always pink on Sunday--just as she did when planning her outfits in elementary school. At the Hotel Gansevoort in New York, she never dismissed a dress for our shoot outright, but tried on each one and examined herself in the mirror, front and back, with a critical eye. What she saw was a young woman with a mind--and a style--all her own. "At our pro-am parties, I'm all about the five-inch heels and black opaque tights and the minidress with a killer belt," she says later. "Something different and unique. You have to have confidence in the clothes you wear. It's all about how you present yourself, how you sell it." Consider us sold.