The Loop
Craziest tiebreaker in sports history will affect two New York high school basketball teams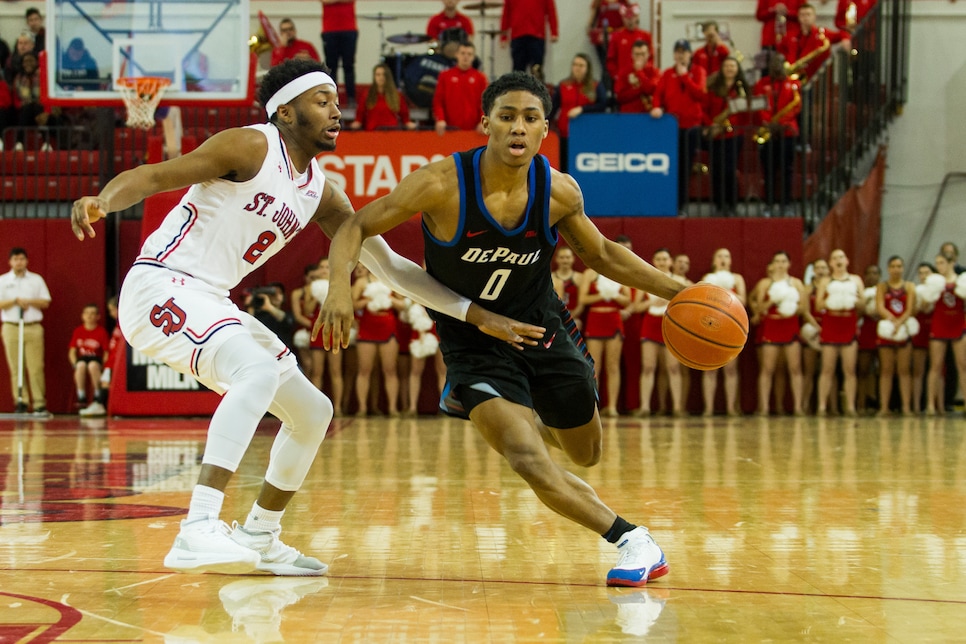 St. John's will take on DePaul on Wednesday night in a battle of the worst two teams in the Big East. It's hard to imagine anyone caring too much about this unattractive Valentine's Day contest, but the most interested group will be the people associated with two New York high school basketball teams. Yep, two high school basketball teams.
That's because somehow this game's outcome will serve as the tiebreaker that determines the postseason seeds of Iona Prep and Cardinal Hayes, who finished tied atop the regular season CHSAA's New York standings. Lohud.com's Josh Thomson had the story after Iona Prep lost to Hayes on Tuesday night:
Coaches for both Iona Prep and Hayes were informed by the league that the top seed will be based on the total score of Wednesday night's St. John's-DePaul game, which is scheduled for 9 p.m. If the total score is an even number, Iona Prep will be seeded No. 1. Hayes will be awarded the seed if the total is an odd number.
What the. . . ?! Forget about the coin toss in "Friday Night Lights," this is the craziest tiebreaker in sports history. Although, according to a former assistant coach in that league, a similar tiebreaker was used in 2001. Still, this is wild.
The "winner" will get the No. 1 seed for Sunday's quadruple header, while the "loser" will be the No. 2. Not only does this affect who these teams play in their first playoff games, but it also keeps their potential opponents from preparing as well. And the 9 p.m. ET start time on Wednesday night doesn't help matters.
Amazingly, a coin flip for the top spot following Tuesday's high school basketball game (You know, because we're talking about high school basketball here) actually seems like a more fair -- and more logical -- solution. But nope, an NCAA game airing on CBS Sports Network on Wednesday night will decide matters! And if the contest's ratings get a small bump in the final minute, we'll know the weird reason why.