The Loop
Bucknell completes insane double-digit comeback with less than a minute to play against Colgate
We're still a month away from the NCAA Tournament, but that didn't stop Bucknell and Colgate from getting the party started early with a March Madness-worthy comeback on Monday night.
Trailing 61-51 with 56 seconds to play, Bucknell grabbed a rebound and went into chuck and pray mode, hitting their first three to cut the lead to 61-54. Chances of winning at that point are still slim to none, and they got slimmer when Colgate hit both free throws with 46 seconds to play, making it 63-54. After a dunk from Bucknell and one of two free throws made from Colgate, it was 64-56 with 33 seconds to play. What followed was an epic comeback/collapse combo. See for yourself:
Shades of Jay Williams at Duke and "The Miracle Minute" against Maryland. Much like that improbable comeback and any last-minute basketball comeback for that matter, Bucknell's took a few miracles in addition to some terrible mistakes by the opponent. First, the terrible turnover by Colgate up 64-59, then the questionable flagrant foul call, giving Bucknell an extra free throw AND the ball with 11 seconds to go, leading to the buzzer beater. But the wildest moment had to be that last and-one lay up. How did that go in!?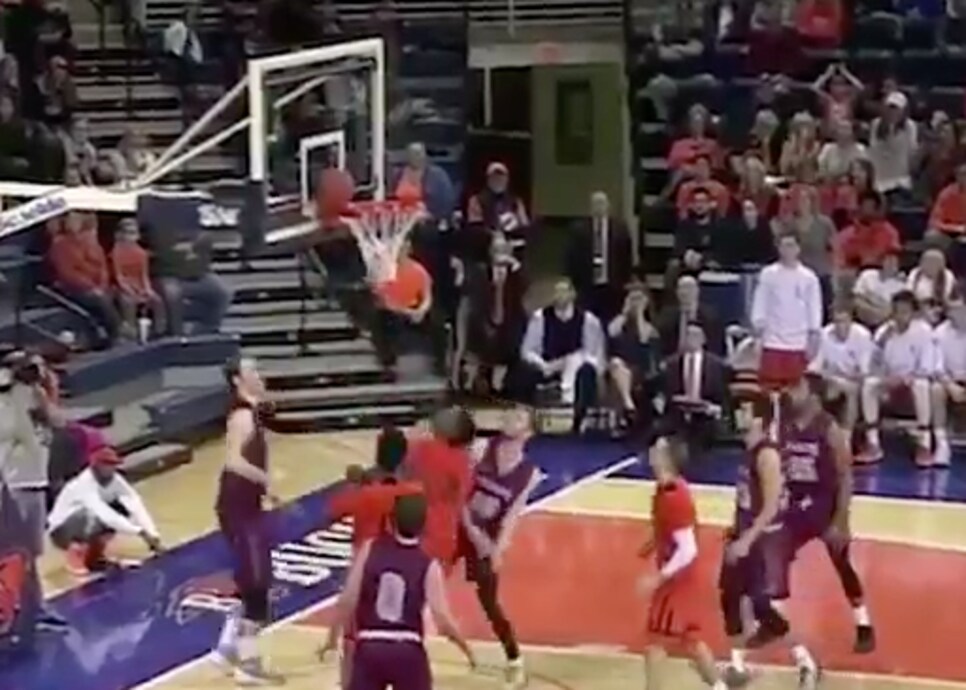 Ridiculous. And it came right after a Bucknell three was blocked. Just a wild sequence of events, especially for those backing Colgate on the money line (which was +395). Although, if you're betting Colgate on the money line on a Monday night in February, you kind of deserve this.