The Loop
Craig Stadler plays 'like a moron' in probably his last Masters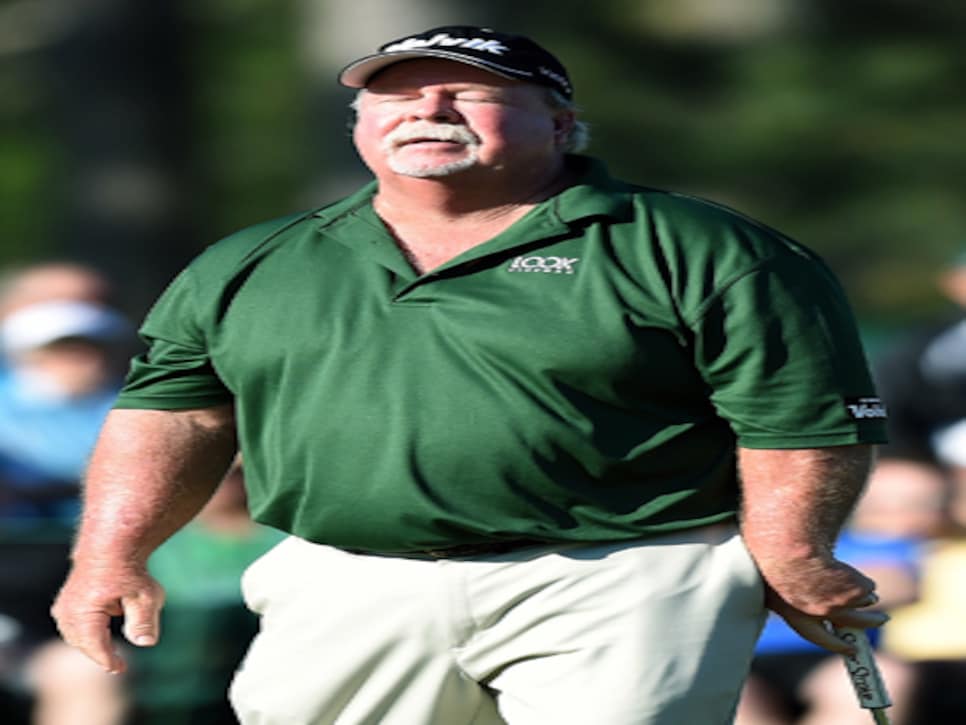 AUGUSTA, Ga. -- Unless he had assurances that he could get paired with his son in a future Masters, Craig Stadler thinks this will be his swan song at Augusta National Golf Club.
"I played like a moron," said Stadler, 60, the 1982 champion, who carded a 10-over-par 82 in Thursday's opening round. That was 12 strokes higher than his son, Kevin, who is making his Masters debut.
The two men, the first father-son tandem to play in the same Masters Tournament, teed off 44 minutes apart, with Craig having no idea what his son scored until he was finished.
"I would have loved to have played with him. I would have absolutely loved it. I couldn't think of anything better that could have happened," the elder Stadler said with a bit of melancholy in his voice. "But I don't make the pairings and they decided not to.
"It's awesome having us both here, but if I'd have gotten to play the first two rounds with him, that would have been the icing on the cake."
The Walrus said this was likely to be his last start at Augusta. He tied his highest Masters score (previously shot in the second round in 2012) and failed to break 80 for the fourth time in his last seven Masters rounds. Stadler last made the cut in 2007, when he finished T-49.
"This is probably it if I keep playing like this," he said. "I've done this enough years. I've embarrassed myself five years in a row, and it felt like it today.
"If they call us the week before and said they wanted to pair us together, then absolutely I would [play]. But, frankly, whether it's with him or someone else I don't enjoy going out and shooting 80-82."