The Loop
Couples persists through pain with opening 71
AUGUSTA, Ga. -- Fred Couples broke par at Augusta National GC Thursday. Even at age 51, even with a cranky back that has been particularly grouchy since last October, that wasn't much of a surprise.
Coming into this Masters, Couples' 27th, he had the lowest career scoring average (71.94) among golfers who had played 100 or more round -- Jack Nicklaus is No. 2 (71.98), and no one else has an average below 72. Couples' first-round 71 left him T-24, six strokes behind co-leaders Rory McIlroy and Alvaro Quiros.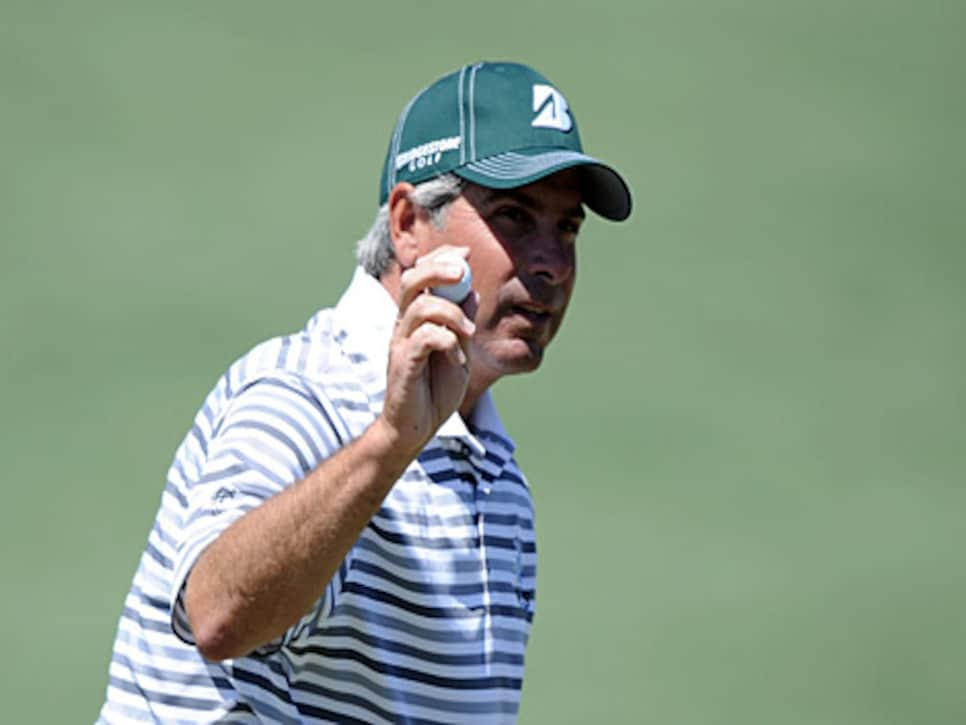 For the 1992 champion, it wasn't as flashy as the 66 he shot a year ago to take the first-round lead en route to a sixth-place finish, but not too shabby given how tenuous his back has been lately. Couples received cortisone shots last week in hopes that they would allow him to have a chance to play well. He figures to take some time off after this week to see if rest will alleviate some of the discomfort, which is obvious with his frequent stretching and shifting from side to side.
"I've been feeling terrible for two weeks," Couples said. "I'm going to try my best to get through this tournament then take some time off. I do like this place. I expect to shoot a nice score tomoorow. What that is, I don't know. But if I shoot 75 or something like that, I'll be highly, highly disappointed."