The Loop
Couples hoping to make it through another day
AUGUSTA, Ga. -- Sunday morning's coming down on Fred Couples. Two weeks, the doctor said. The painkilling juice would work for two weeks, just long enough, they figured, for Couples to play the Masters, his favorite event in life. Then he'd put the crooked sticks away and retire to the nearest couch until further notice. "Sunday is the second week of doing this," Couples said, and he said it with a hint of grimace at what's coming. "When this all melts away," he said, "I'll be in big trouble and be back to what it was." Meaning bent-double pain.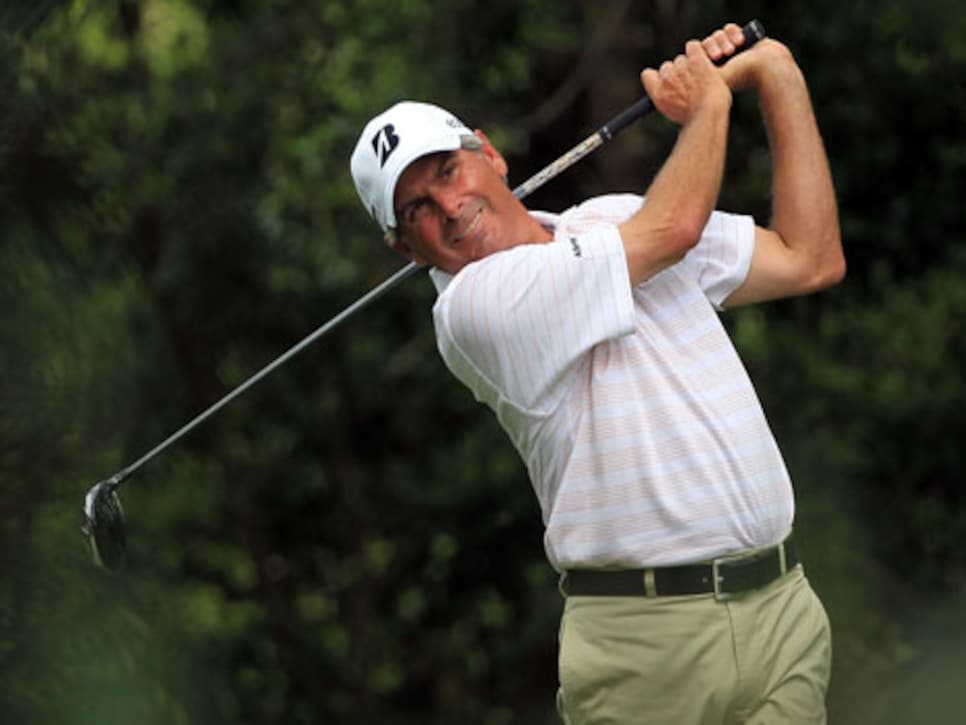 *Couples watches his tee shot on the second hole. (Photo by David Cannon/Getty Images) *
The 1992 Masters champion, Couples is 51 years old. He's had the bad back for most of forever, the only difference being that this is the first time he's been an old man with a bad back. Off rounds of 71 and 68, he came to Saturday five shots behind the Northern Ireland prodigy, Rory McIlroy, a flat-bellied limberback, 21 years old. Couples comes to Sunday's round seven off the lead -- and not ready for the couch yet.
He'd be at McIlroy's throat if he hadn't decided Saturday afternoon, for the first time all week, to try more than he could do. Near enough the eighth green to go for the par-5 in two, Couples "tried to hit some low, hooking wood up there, and I can barely hit a straight wood shot, let alone try that." He pulled it left into junk, after which ensued "a comedy of errors." He hit his third over the green, his fourth short, and three-putted from there for a double. Birdies from 15 feet at the 15th and eight feet at the 16th brought him back to even for the day.
That leaves him five-under par with eight players ahead of him. Because Augusta National is always difficult and never more so than on Sunday, he figures anyone who reaches six or seven under par "has a great shot at winning." One imagines Fred Couples, on Sunday morning, saying, "Praise the Lord, and pass the ibuprofen."