The Loop
Couples gives himself a chance
AUGUSTA, Ga. -- Squirming and stretching in place after his long walk up and down the hills at Augusta National, Fred Couples faced the inevitable assortment of age questions after his four-under 68 moved him to within four shots of the lead. If you're 50 years old and you have the gall to be on the leader board at the Masters, there's just no way around them.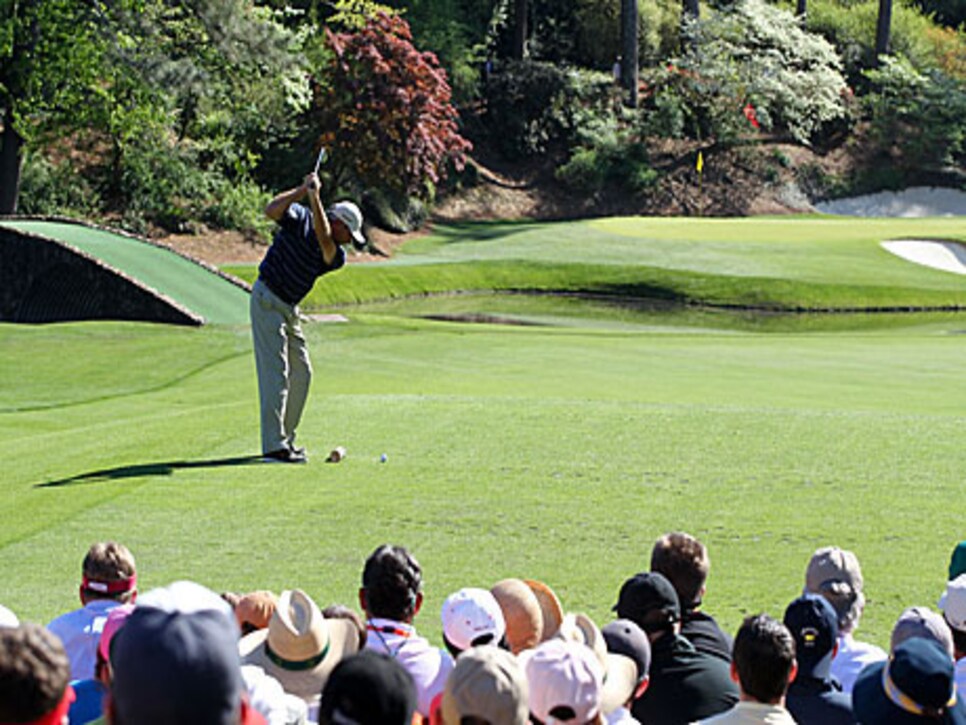 "I feel a hundred standing here to be honest with you, but I don't feel 50 playing golf," Couples said. "I still drive the ball a long way. You know, I can hit a lot of long irons and play long, hard holes, and that's what you've got to do here. So you know, whatever happens tomorrow, it's not because I'm 50 and tired, it's just because I didn't play well on Sunday at Augusta, but I'm going to give it my best."
Couples' Masters prospects seemed dim after a clumsy finish on Friday put him five shots off the lead. But a rally on Saturday, punctuated by a chip-in for eagle on the par-5 15th, now has him at least entertaining the idea of surpassing Jack Nicklaus as the oldest Masters champion.
"I don't think I have to shoot 30 on the back nine or whatever the heck he shot, but for me, I have a chance," Couples said of Nicklaus. "I'm five behind. They're not going to shoot much over par. You know, I need 65 or 66 to get in. It would be a miracle, but we'll see."