The Loop
Couples disturbed by Williams' anger
SAN FRANCISCO -- Fred Couples was taking a hot bath at his hotel room Friday night when his cell phone started filling up with text messages. The already turbulent waters surrounding the Presidents Cup captain were about to really heat up.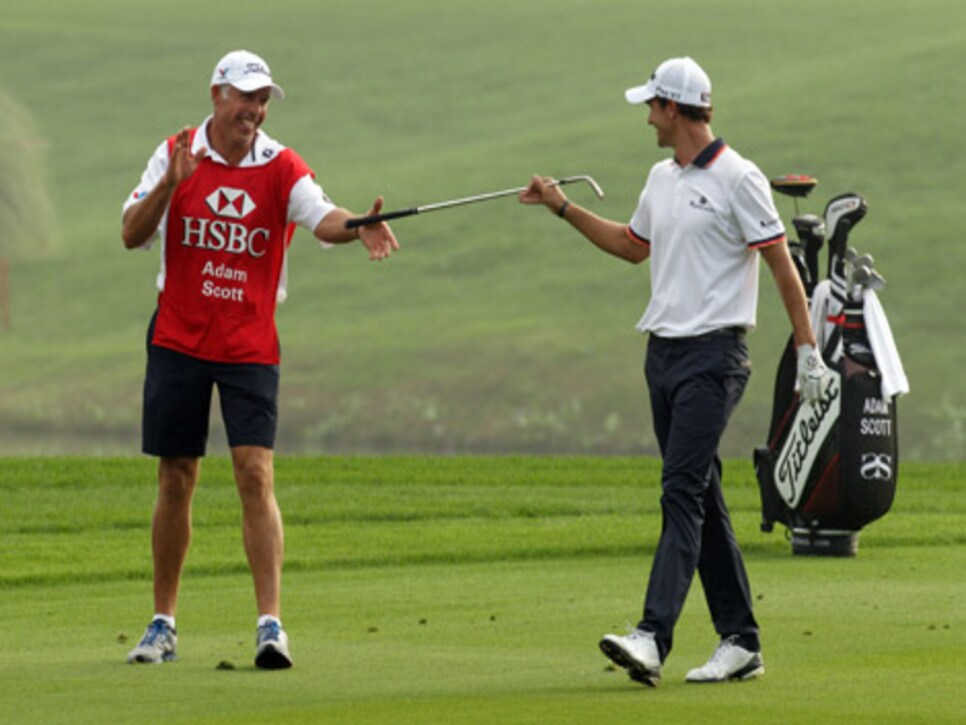 Most of the texts were from players and caddies at the HSBC Champions in China, reacting to the news of the day: Steve Williams' latest comments about Tiger Woods.
"If that was Joe LaCava he wouldn't be caddying for me today," Couples said Saturday morning, heading to Harding Park for the third round of the Charles Schwab Cup.
LaCava is his former longtime caddie, now working for Woods. While noting he's never had a problem with Williams, Couples also added, "If (a caddie) has that kind of anger for a pretty good guy, I don't want him around me."
As for whether Williams should be fired or suspended for the upcoming Presidents Cup, Couples said that was a matter for Adam Scott and Greg Norman, the International captain.
Couples did say he would not shy away from a Woods-Scott pairing at Royal Melbourne, but only if Tiger requested it and the result would be in the best interests of the United States team winning the matches.
"I don't think Tiger and Adam have a problem at all," Couples said. "Tiger and Steve have a bit of a problem, but I don¹t want anybody uncomfortable. This is just a golf tournament."
For the most part, Couples has done well dealing the commentary and criticism of his selection of Woods over PGA champion Keegan Bradley. He entered the weekend at the TPC Harding Park tied for the lead, attempting to win his third Champions Tour event since the end of August. But this situation, because of the sensitivity, was not worth dismissing lightly.
"I've been laughing at most of this from the get go," Couples said. "You read it once and it just kind of runs together, all these quotes about Tiger. You get frustrated but its comical, then all these texts start coming in at 6 o'clock and you say, 'What now?' Then you read (Williams' comments) and say, 'That's not comical.'"