The Loop
Couples and Norman say they are done as captains
MELBOURNE -- A third turn as Presidents Cup captains might make sense for Greg Norman and Fred Couples, two players who have a great relationship with Jack Nicklaus and who have won Nicklaus' Memorial Tournament at Muirfield Village GC, site of the 2013 matches.
But it appears that the two men might be two-and-through as respective leaders of the International and U.S. teams.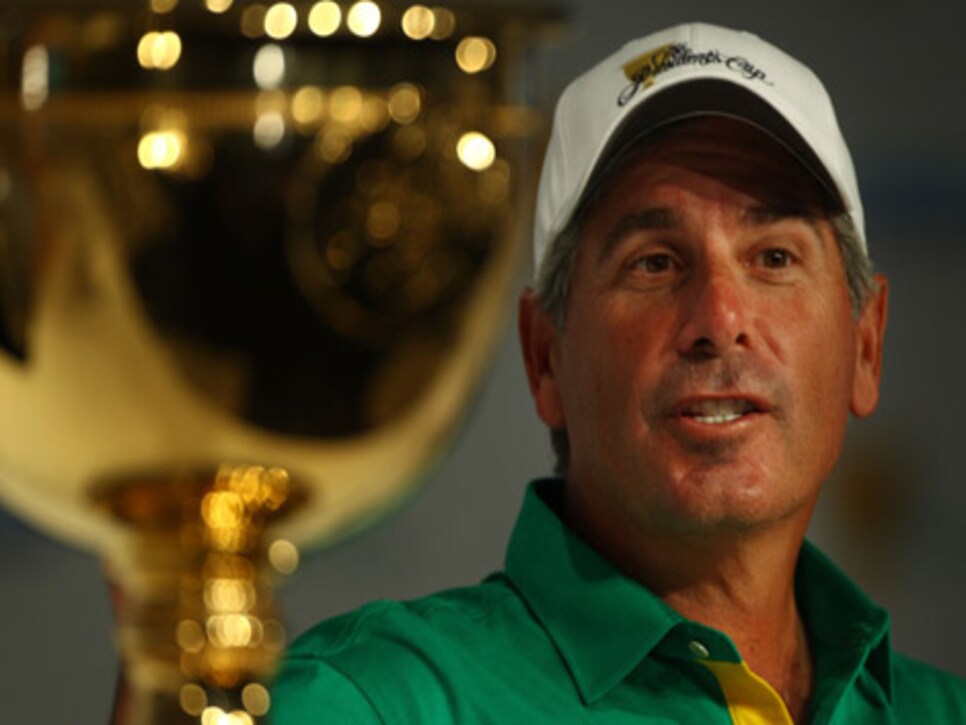 *Expect this to be Fred Couples' -- and Greg Norman's -- last term as Presidents Cup captain. Photo by Getty Images
Norman, who won the 1990 and '95 Memorial, said Tuesday at Royal Melbourne that he doubted he'd get the chance to lead the 2013 International squad at Muirfield Village, which previously has hosted the 1987 Ryder Cup and the 1998 Solheim Cup.
Norman went further saying that Nick Price is his likely successor. "I've heard Nick Price is going to be the next captain," Norman said. "I've heard Nick Price is in. I would love to do it. I've thought about it, going to Muirfield, but I don't think that's going to happen."
Couples won the 1998 Memorial and twice was runner-up at Muirfield Village, and he ended up T-3 in the rain-shortened '90 edition when he double-bogeyed what was to be the last hole while tied with the Shark. Like Norman, he would enjoy a chance to captain at Muirfield Village. And like Norman, he figured it was time for someone else to take the reins.
"Would I want to be captain one more time? Of course. Am I going to be? No," said Couples, who led his USA team past Norman's Internationals two years ago at Harding Park GC in San Francisco. "I know I'm not going to do it again, but would I want to be ... at Muirfield Village, are you kidding me? Hell yeah. I would love that.
"You know, three in a row, that's tough, because nowadays they have hundreds of guys in line," Couples added. "So, no, it won't be me. But you know that will be great venue [Muirfield Village] just as it is here this week. You're talking about pretty special places."