The Loop
Counting Down Best of Buddies-Trip Destinations. No. 10: Traverse City, Mich.
In our January issue we rank America's 36 Best Buddies-Trip Destinations, a list we created by surveying the roughly 1,100 Golf Digest course-rating panelists who produce our biennial rankings of America's 100 Greatest Golf Courses.
My ranking of buddies-trip destinations would look a little different, and for my money, Austin is much better than 28th-best in the country. You'll definitely agree if you visit during the Austin City Limits music festival in October.
In my next 10 blog posts, and with the help of golfdigest.com's Course Finder, I'll be ranking my favorite courses near the 10 best destinations.
I'll be counting down No. 10 to No. 1, which means I'm kicking off with No. 10, Traverse City, Mich.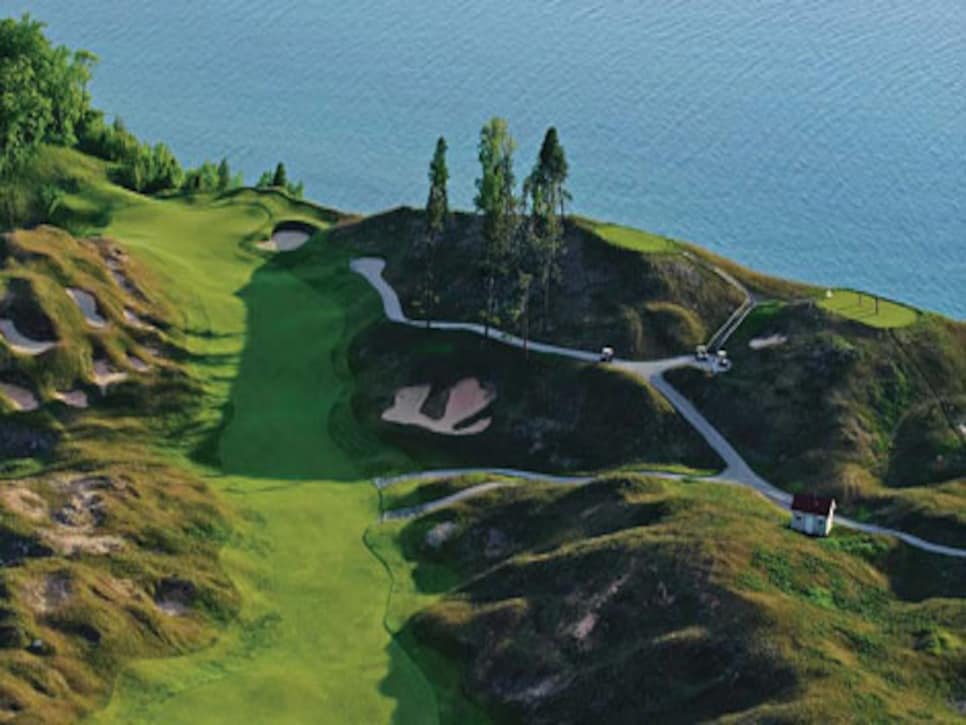 I love the combination of golf and value in Michigan. In or around Traverse City, Arcadia Bluffs, No. 10 on__America's 100 Greatest Public__, would be the axis to any good buddies trip. Although it's not a better course than Spyglass Hill (No. 11), Bandon Trails (No. 14) or Plantation at Kapalua (No. 17), the Warren Henderson/Rick Smith design, located on Lake Michigan, is so much fun I spontaneously played it twice before I left. Arcadia's scenic Amen Corner goes out and along the water and consists of the 594-yard 11th (pictured above), the 431-yard 12th and the 190-yard 13th.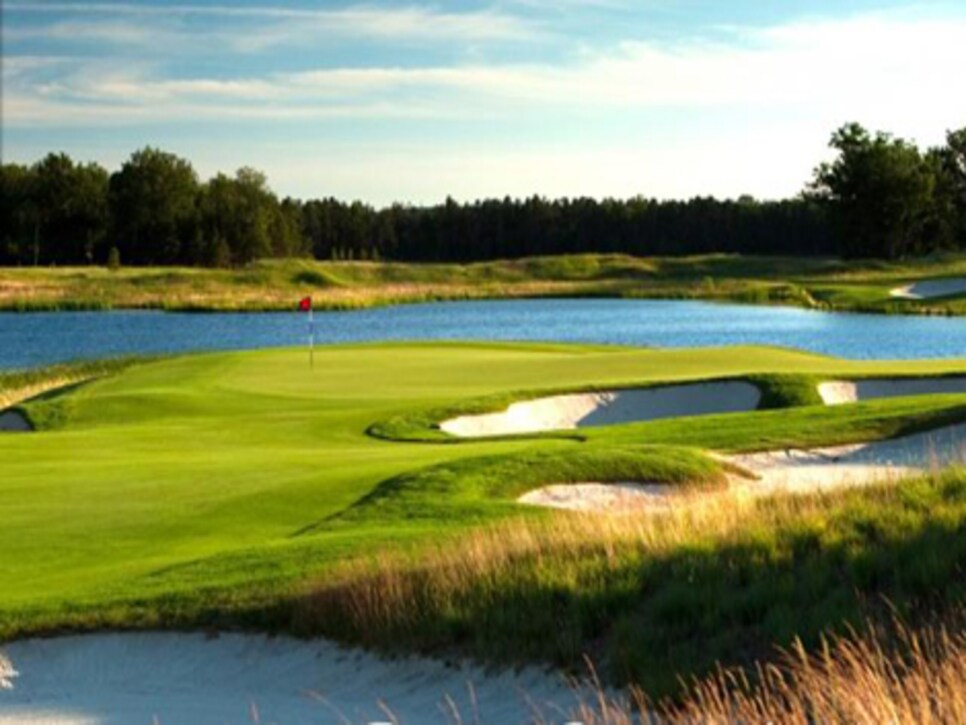 From now on, every golf trip I make to Michigan will include a round at Forest Dunes, No. 20 on 100 Greatest Public (pictured above). It's a tremendous walk in a remote setting, good service, an impressive clubhouse, two distinct nines and a fun finish highlighted by the drivable par-4 17th and the bet-settling 19th. The 90-minute drive from Traverse City is well worth it.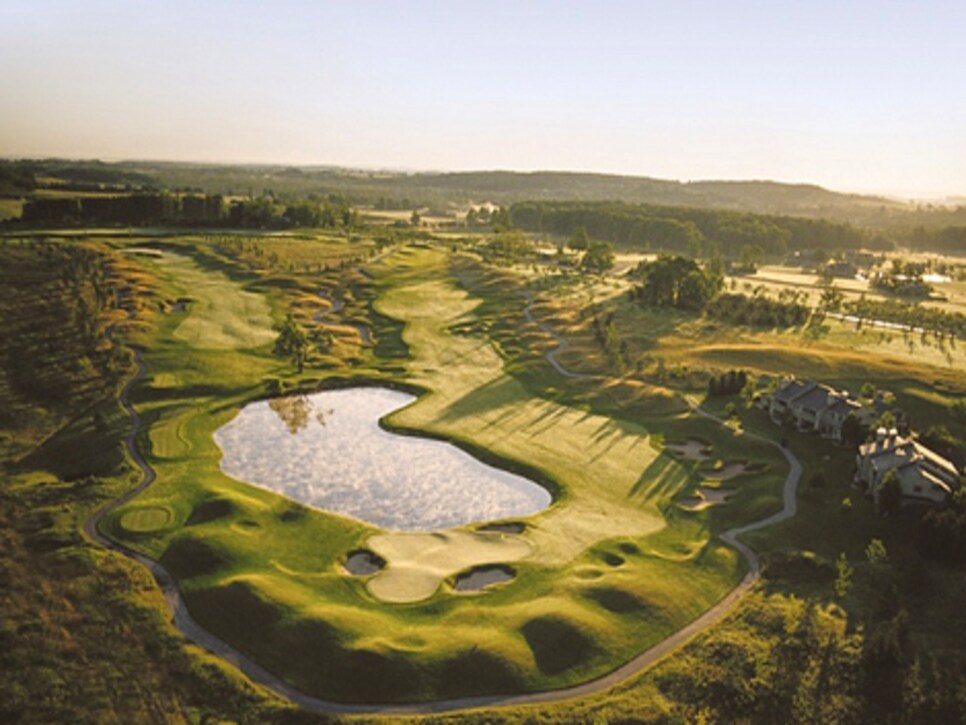 The Grand Traverse Resort, which has been ranked as high as No. 48 on our list of Top 75 Golf Resorts in North America, is a good place to stay. There are three courses, a nice restaurant, and its marketing staff gets creative with__golf packages__, but if I had time for only one round on the property, I'd play The Bear (pictured above). I'd also play it from a mix of blue and white tees. The Bear can be obnoxiously difficult from the blue tees (6,618 yards).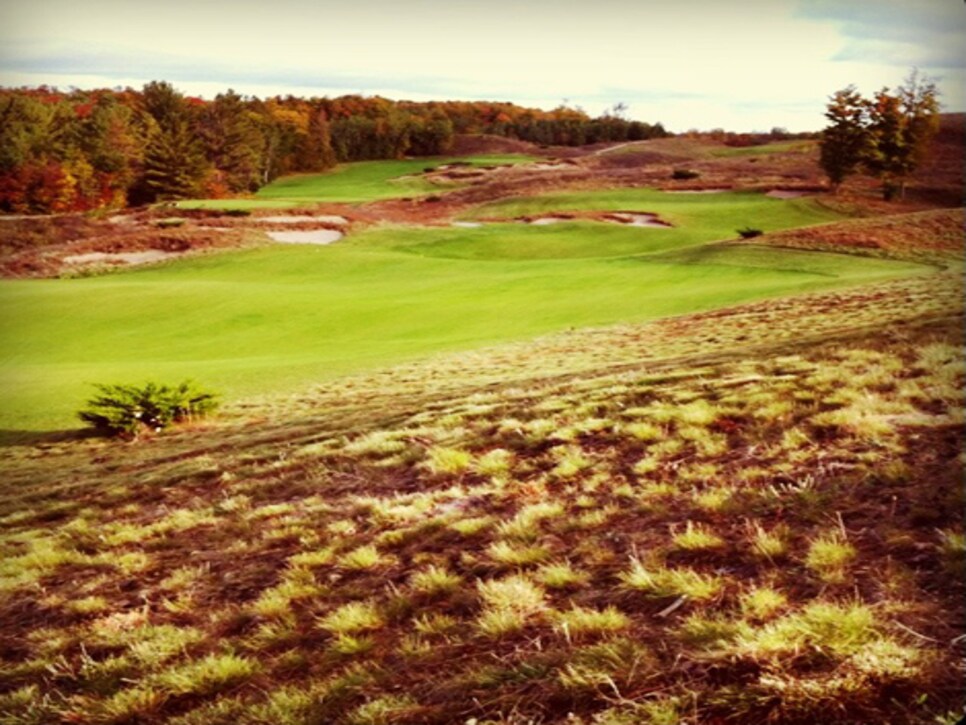 For my fourth round, I'd express interest in "joining" Kingsley Club (pictured above) and hope they'd allow me and my group to pay for a round on what's nearly a perfect private golf experience. It's so good, and relatively affordable, that I considered joining even though I live in Brooklyn.
I've created a grid which compares all four courses above: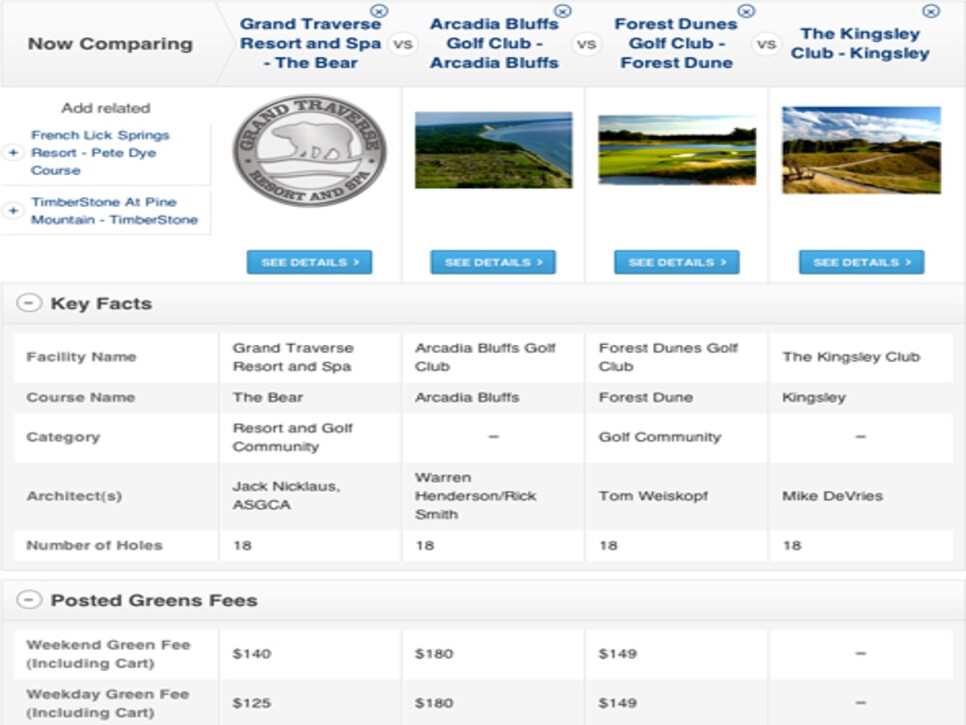 I quickly created this grid by going to golfdigest.com, clicking on Courses & Travel, scrolling down and clicking on Course Finder. I typed in the course names, and then clicked the box below each course that says "+ Compare." After finding and clicking on all four courses, in the bottom right of the screen, I hit "Compare Now."
For more on Arcadia Bluffs, Forest Dunes, Grand Traverse Resort and other courses I've played in Michigan, click here.
Next up is destination No. 9: Hilton Head Island/Savannah.