The Loop
Counting Down Best of Buddies-Trip Destinations. No. 7: Palm Springs
Palm Springs isn't the best spot for a true "buddies trip" made up of 30- or 40-somethings looking to play golf by day and walk a tightrope of trouble at night. After decades of decadence, I'd delicately say the destination suffers from a reputation of soft and squishy. (Think over-ripe banana.) Oddly, and ironically, Palm Springs does work for a couples golf trip, and it was my first choice for a family golf trip to celebrate my father's 75th birthday. (My two older brothers completed the foursome.)
With a wide range of ages, handicaps and various levels of golf enthusiasts, the flat desert terrain, some of the forgiving fairways, idyllic weather in November and Arnold Palmer's Steakhouse were a good fit for our needs.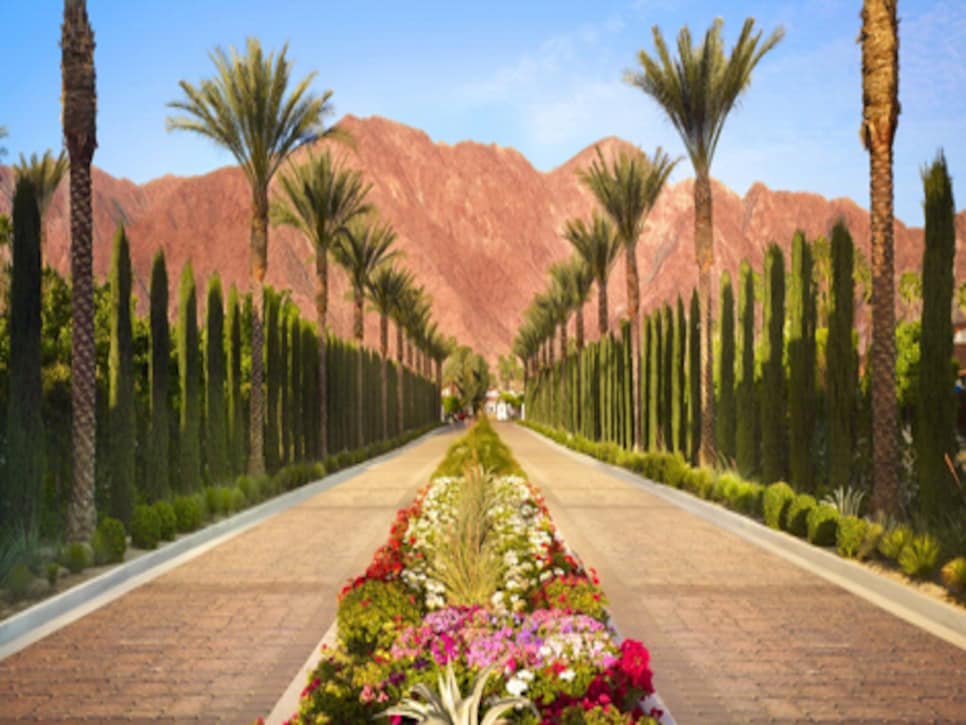 We stayed at La Quinta Resort & Spa, which, in 2009, was in the midst of an impressive and expensive renovation. We reserved two of the Spanish casitas, complete with lounge space, flatscreens and small pools, which would help cool competitive Ginella tempers. (I should've never had my brothers share a cart.)
After all of my travels, I still say the Mountain Course is a unique experience for the avid amateur.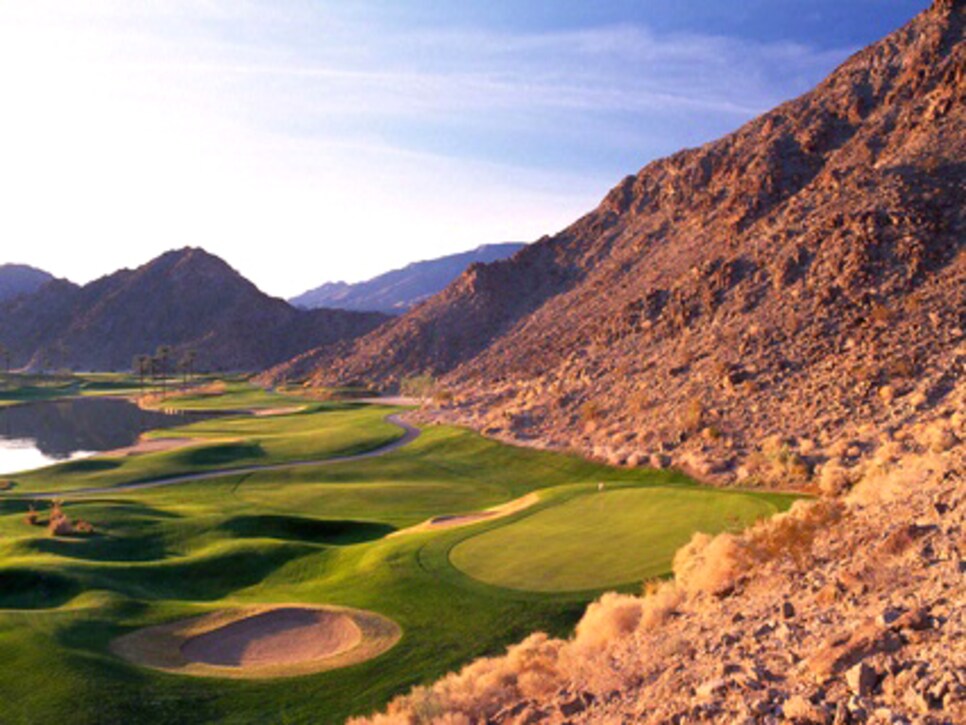 There are points within the round in which you are playing along the base of the Santa Rosa Mountains. We couldn't resist the urge to stop, look up and around, and be in awe of what seemed to be a massive movie set.
I've played the TPC Stadium Course, but not on the trip with dad and brothers. Like the ocean (and The Ocean Course at Kiawah), I respect the Stadium for what it can and has done to me physically and emotionally, but it would've been too much for this crew.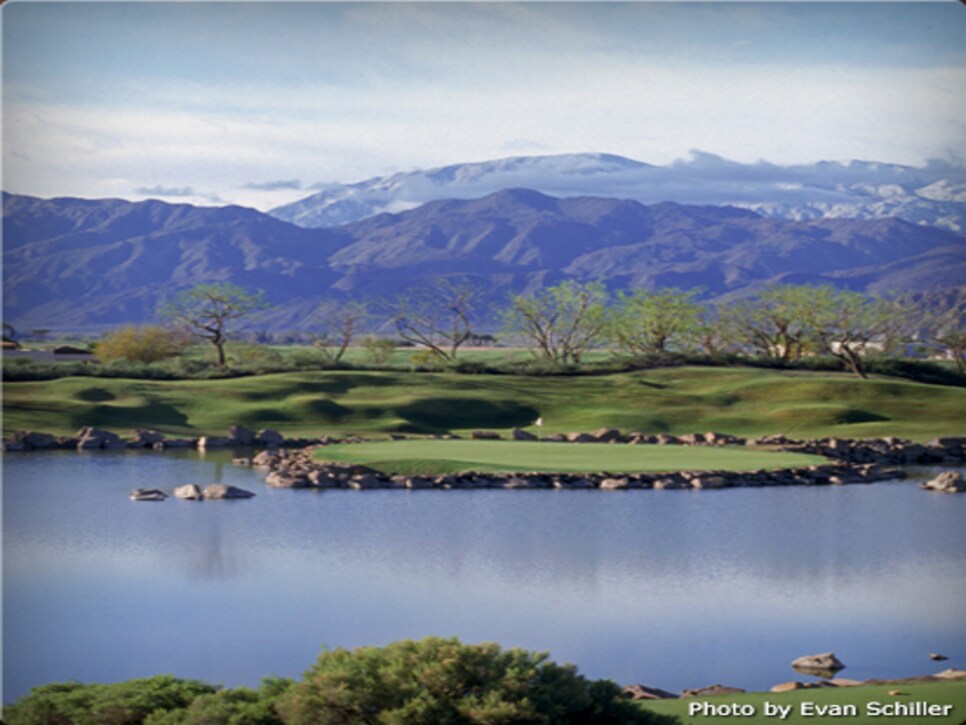 My dad, who suffers from old Italian pride and aging knees, would've buckled under the weight of the hike, deep bunkers and testy approach shots. My brothers would've broken clubs (or each other) before we got to the fifth hole.
The Dunes, the fifth course the resort offers to its guests, is on the opposite end of the Stadium in terms of difficulty. It would be the late-afternoon option if you wanted to play an emergency bag-of-beers 18 with a scramble or alternate-shot format.
If you had connections or were owed a favor by a member, I'd try to play Palmer and/or Nicklaus private courses. The Palmer is more recognizable as the course used for the final round of the Bob Hope (now Humana Challenge), but you might be more impressed by the routing and the intimacy of the Nicklaus private: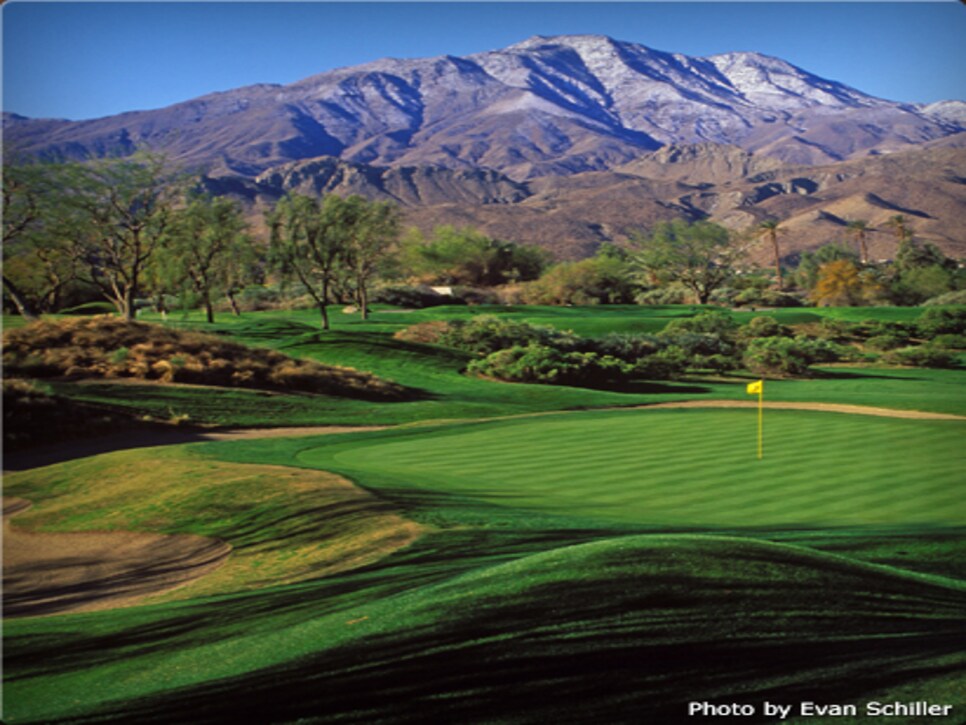 As perfect as La Quinta was for our needs, my combative brothers still almost came to blows over, among other things, slow play.
The pool wasn't cool enough to chill this sibling rivalry.