The Loop
Could this be career-threatening injury for Rory McIlroy? 'I've seen it go both ways'
Stories of interest you might have missed…
Could this be a career-threatening injury for Rory McIroy? Ann Ligouri in this story asks Dr. Jeff Poplarski, the wellness director for 12 U.S. Open golf championships, a golf performance specialist and a sports chiropractor. "I've seen it go both ways," he replied. "A lot of these ankle problems, they're very difficult to deal with. It's a weight-bearing joint, unlike a shoulder injury which is non-weight bearing, and it becomes a chronic problem."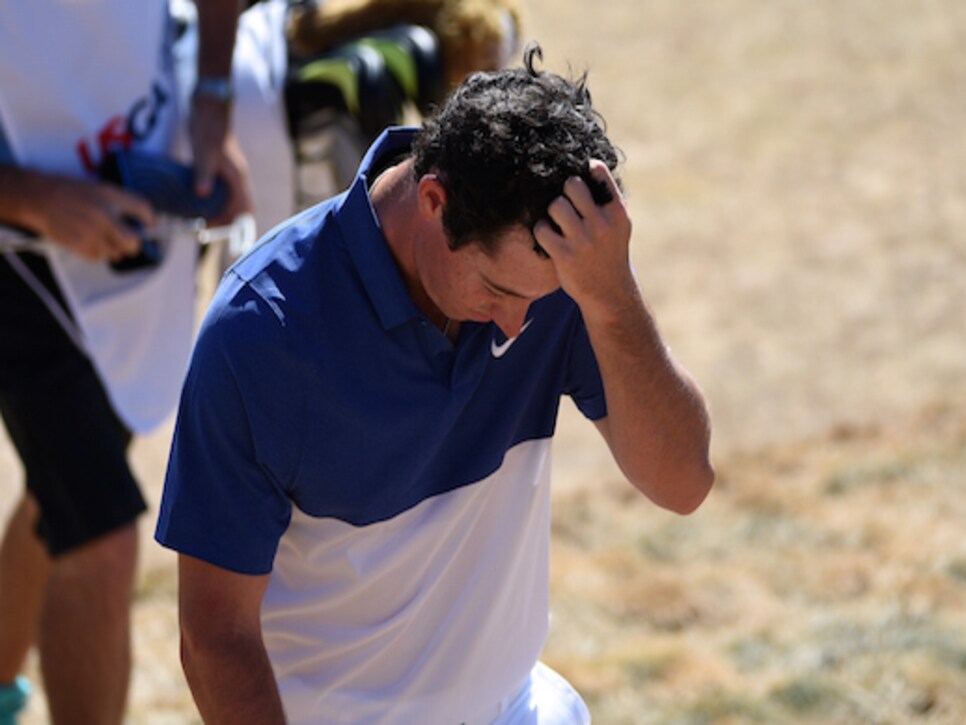 John Feinstein makes the case in the Washington Post that McIlroy should forgo playing the British Open in the interest of long-term health. "McIlroy is one of the brightest athletes on the planet. He knows that long-term safety is far more important than short-term gratification…Here's hoping someone in his camp — his dad? — talks him into thinking about the next two decades rather than the next two weeks."
"[Padraig Harrington] believes St Andrews is the one course on the Open rota where McIlroy could turn up without a practice round if he has to leave a decision on his ruptured ankle ligaments until the last minute," Martin Dempster of the Scotsman writes. "The great thing is that he doesn't need to turn up at the Old Course and play a load of practice rounds," Harrington said. "Nobody needs that. Of all the Championship venues we play at, that's probably the one where you can almost just turn up and play."
Lucy Li, now 12, will be watching the U.S. Women's Open on television; one bad hole cost her from qualifying again. Still, "it has been far from a lost year for Li," Bill Fields writes at ESPNW. "Li qualified for the inaugural U.S. Women's Four-Ball Championship this spring at Bandon Dunes on the Oregon coast…Last month Li won a 36-hole Junior Tour of Northern California event…The U.S. Girls' Junior will be the fifth different USGA championship for Li, who in 2013 became the youngest to qualify for the U.S. Women's Amateur and youngest to advance to match play in the U.S. Women's Amateur Public Links."