The Loop
Could Keegan & Co. have a case against the PGA Tour?
Earlier this week, Keegan Bradley said he would fight a potential ban on anchoring putters, and he encouraged fellow tour pros to join his cause. But would he and other golfers who use long putters have a case?
Apparently, they might, says attorney Jeff Rosenblum of the Memphis-based law firm of Rosenblum and Reisman.
"It's a potential legal issue. . . . There are ways to challenge," Rosenblum said. "Would it be a frivolous lawsuit? No. Would it be a good investment? That all depends."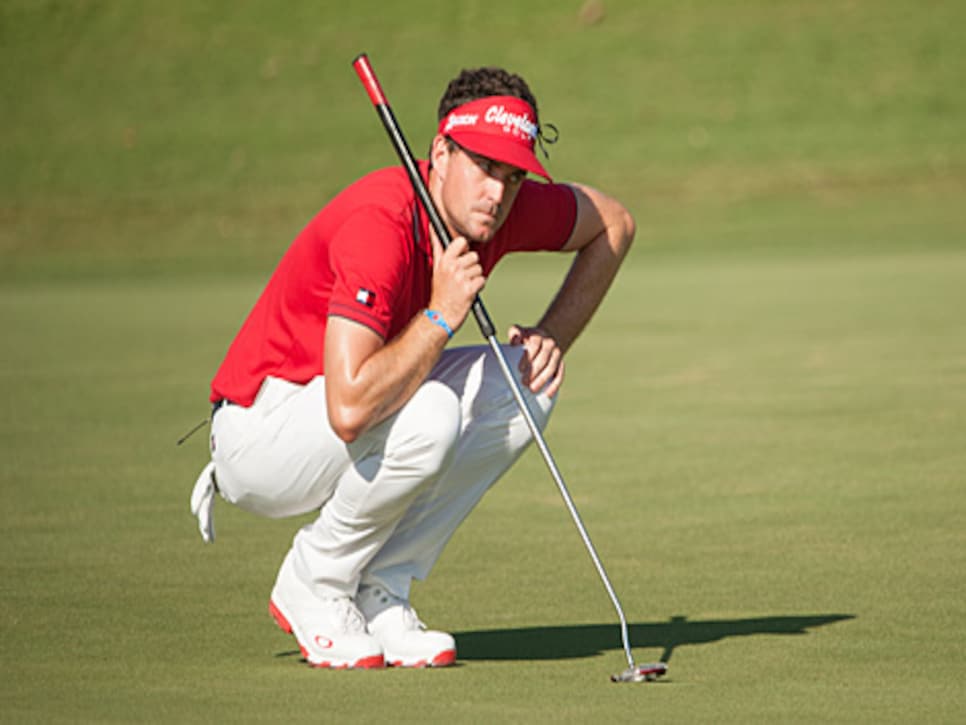 Rosenblum has experience dealing with the governing bodies of golf. Three years ago, he represented Doug Barron, the first golfer to be penalized under the PGA Tour's drug policy. Despite the fact that this case would involve the USGA and R&A first implementing such a rule that would then be imposed by the pro tours, Rosenblum said, "There's not a whole lot different than the anti-doping issue, really."
What could be different, though, is the number of players such a ruling would affect, and just how effective Bradley is at rounding up fellow golfers to take their cause to court.
"It makes more sense if 10 millionaires get together and say 'we want to contest it,'" Rosenblum said. "Legally, the last guy on the Web.com Tour has just as much standing to sue as Keegan Bradley or Tiger Woods. The practical reality is, though, it's extremely expensive."
In other words, the push back has to come from players who are very confident their cause is worth it and probably not from guys like Barron, who fought his drug fight alone and who happened to go back and forth between belly and conventional putters this past season on the Web.com Tour.
As Rosenblum pointed out, cases against sports organizations -- like the recent one involving the NFL and "Bounty Gate" -- are becoming more common. Leagues and commissioner's can't just arbitrarily change/make rulings, but instead, must prove that there "is a nexus between the rule and the game and a need for the rule."
Rosenblum said that if a case like this ever went to court, it would probably be heard by a federal judge, "who doesn't care about the politics involved." Even if a trial were to be held in Jacksonville, Fla., the headquarters of the PGA Tour.
What could make that more complicated, however, is if golf's governing bodies decide not to make the ban across the board. For instance, what if established players like Bradley and recent U.S. and British Open winners Webb Simpson and Ernie Els could continue to anchor, while tour newcomers are forced to putt with a more conventional method? That seems unlikely, but as Rosenblum said, "It's amazing how decisions and compromises are made to keep things out of court."