The Loop
Could John Daly win his first tournament in over a decade this weekend?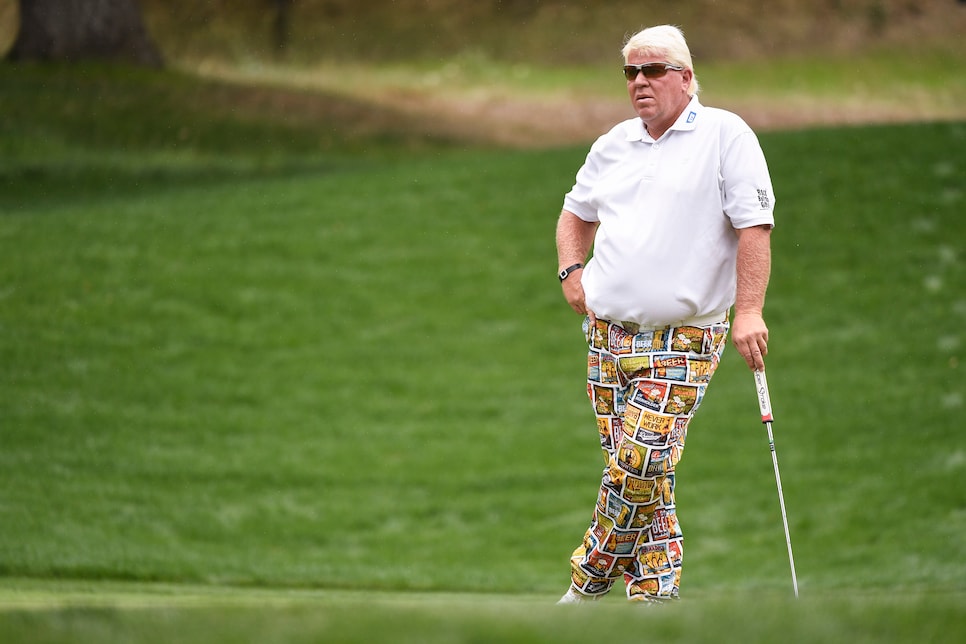 John Daly is one of the most popular golfers in the sport, which is more a testament to his personality and resonation with the people than his play. Not that Daly lacks achievements; the man does have two majors to his credit. Conversely, outside the Wanamaker Trophy and claret jug, JD has just three PGA Tour titles, the last win coming in 2004.
However, after Friday's round, Daly could be adding to his trophy mantle this weekend.
The 50 year old posted a seven-under 65 at the Mitsubishi Electric Championship at Hualalai, the season-opening event on the PGA Tour Champions. He sits just one back of the lead.
"Just for me to have this much confidence in a driver, it really sets the tone for confidence in the other stuff," Daly said, a reference to his new Vertical Groove big stick. "You know, for me out here, if I'm hitting it long and straight, I feel like it's an advantage. I hit nothing but wedges into all the par 4s today and that's something big for me, especially when you're hitting them out of the fairway."
Daly hit 11 fairways and averaged 318 yards in his round.
He still has to traverse the weekend, but given that he failed to finish inside the top 10 in 15 Champions events last year, it's a hell of a start for Long John.