The Loop
Could Bryson DeChambeau make the Ryder Cup? Rookie not eligible for Team USA points...yet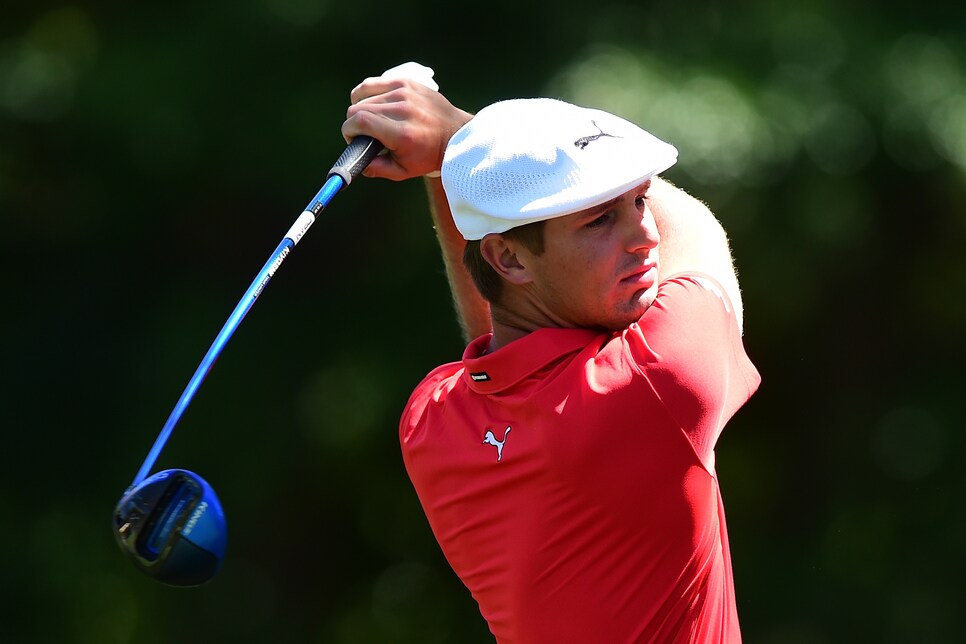 In the span of two weeks, Bryson DeChambeau has gone from a curiosity to top-billed attraction. The dude is single-handedly bringing back the Hogan cap, and club fitters are fielding consumer inquiries regarding single-length clubs. (While you can purchase the former, you might want to hold off on the latter.) Although the tour's not short on superstars, the rookie's charismatic demeanor and analytical approach -- combined with his bite on the course matching the publicized bark -- have added a much-need adrenaline shot in golf's post-Masters wake.
Because of his hot start at Augusta and Hilton Head, some have speculated if the reigning U.S. Amateur and NCAA champion merits Ryder Cup consideration. To that we say: Pump the brakes, my friend. Not only has DeChambeau made just one professional start, he's also not currently eligible to earn Ryder Cup points.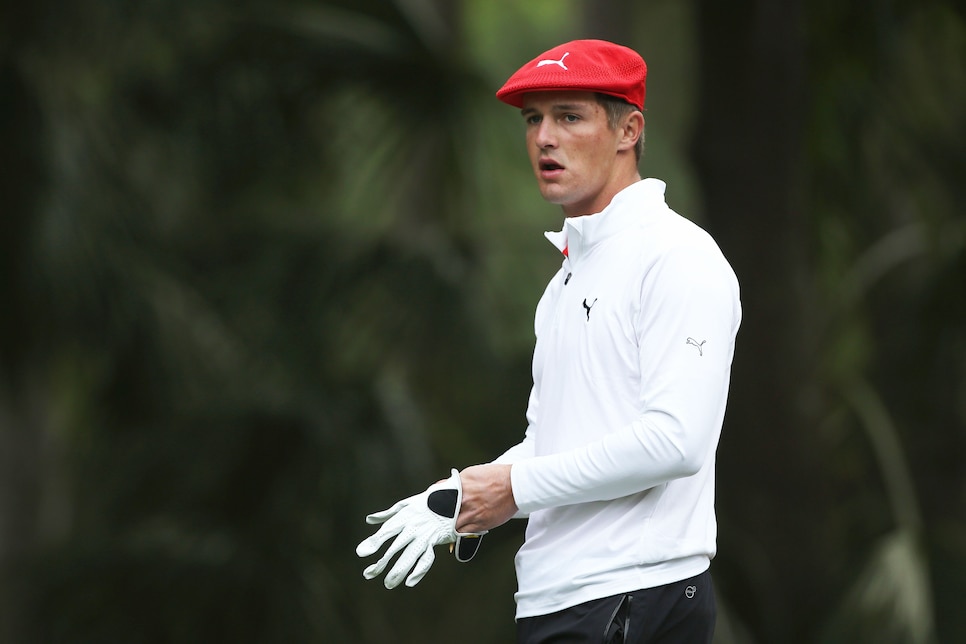 According to a story from T.J. Auclair at RyderCup.com, to appear on the event's standings, a player must have A-3 PGA of America Member classification (which is granted to exempt PGA Tour and Web.com Tour players). DeChambeau lacks this status; he's playing on sponsor's exemptions and is not considered an "official" member of the PGA Tour. He has six exemptions left, not including this week's Valero Texas Open, as he earned a spot into the field at TPC San Antonio with his fourth-place finish at Hilton Head (any top-10 finisher is eligible to play in the next non-major or invitational tour event).
There is, however, a path for DeChambeau to gain Ryder Cup eligibility. If he accrues enough FedEx Cup points, he could gain temporary membership status on the tour, which permits him to receive unlimited sponsor's invites. Given his growing fame, it's a safe bet most tournaments would grant such passes to the 22-year-old out of SMU. If he earns enough money and/or FedEx Cup points at this stage to be inside the top 125 on tour, he can reach full-time status.
Better yet, all the theoretical Ryder Cup points DeChambeau is accumulating would be awarded retroactively.
Of course, this is strictly regarding DeChambeau's automatic qualification. There's nothing stopping Davis Love III from using a captain's pick on DeChambeau. Think that would add to the Ryder Cup hype?