The Loop
Could a woman wear the green jacket in the near future?
Augusta National Golf Club has stood firm on not inviting women members since its founding in 1933. A move made by an outside corporation, however, could put that policy to the test.
Earlier this year, IBM named Ginni Rommety its president and CEO, making her the first woman to ever head the company. What's the big deal? Well, as pointed out by a Bloomberg News report, IBM happens to be one of three Masters sponsors and Augusta National has historically extended a member's green jacket to the technology giant's CEO since that partnership began.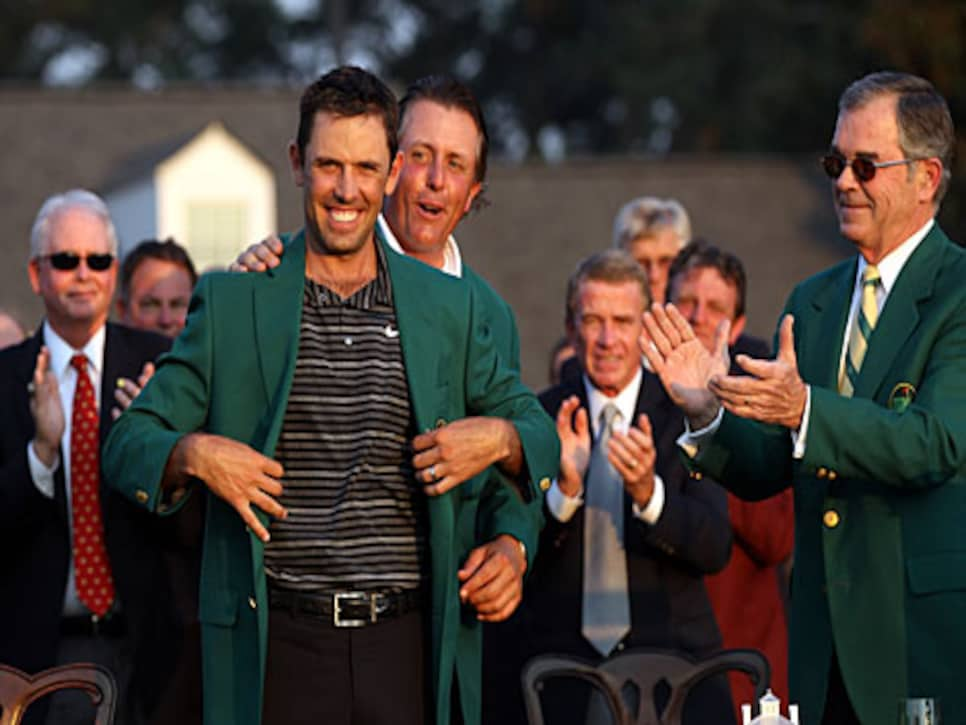 Photo: Ross Kinnaird/Getty Images
In the report, both a spokesperson for Augusta National and IBM declined to comment on the situation. The story also notes that the CEOs of the tournament's two other sponsors, Exxon and AT&T, are both current members at the club.
As a private club, Augusta National has made clear it has the right to admit who it wants. Until 1990, the club didn't invite an African-American to be a member, and despite plenty of pressure to allow women as well, most notably in 2003 from protests led by Martha Burk, it hasn't relented.
But now Augusta National is faced with a different, perhaps unforeseen situation. Other than the obvious question of which golfer will walk away with the green jacket at the end of next week, a new one has emerged: will we finally see a woman donning a green jacket?
Do you think Augusta National will cave in and invite Ms. Rommety to be a member? Do you think the ultra-private club should? Let us know your opinions in the comments section below.