News
Wellness Wednesday: "Cotton Charged" fabric
Every Wednesday, we're going to ask experts to shed light on the latest fitness, nutrition and gear trends for women golfers. Today, we're peering into Under Armour's latest line of fitness wear.
Technical fabrics have undoubtedly changed the face of workout gear, but not everyone enjoys how tight and clingy they can be. Enter, Under Armour's new line of "Charged Cotton" workout clothes.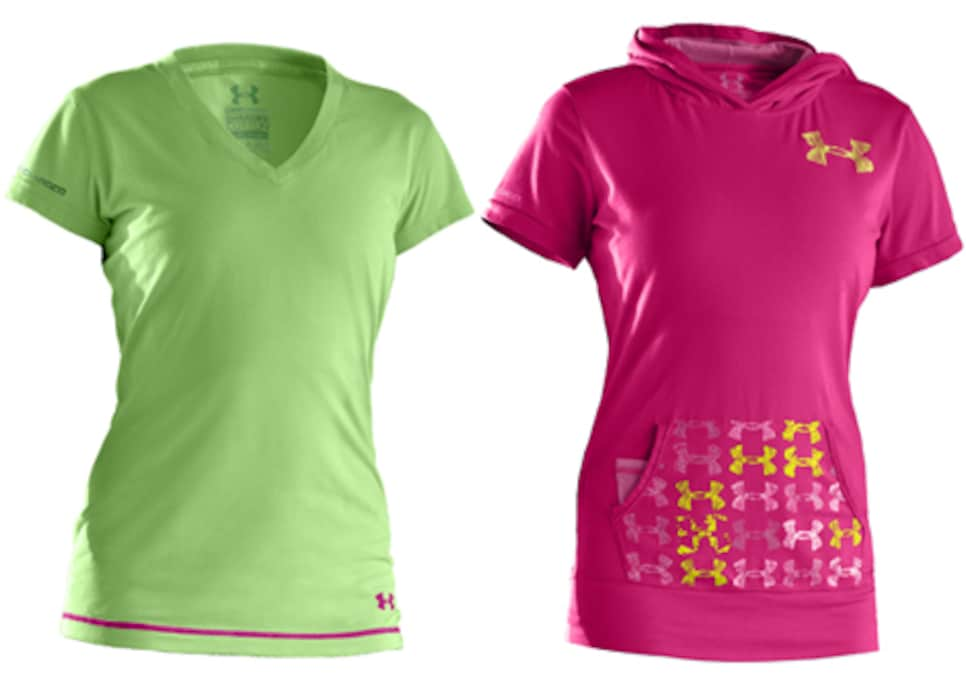 The new line, which includes eight styles for women ($25-40), will be available in early March, just in time to start hitting the gym with the 2011 golf season in mind.
(Photo provided by Under Armour)