News
Successful Defense For Lorena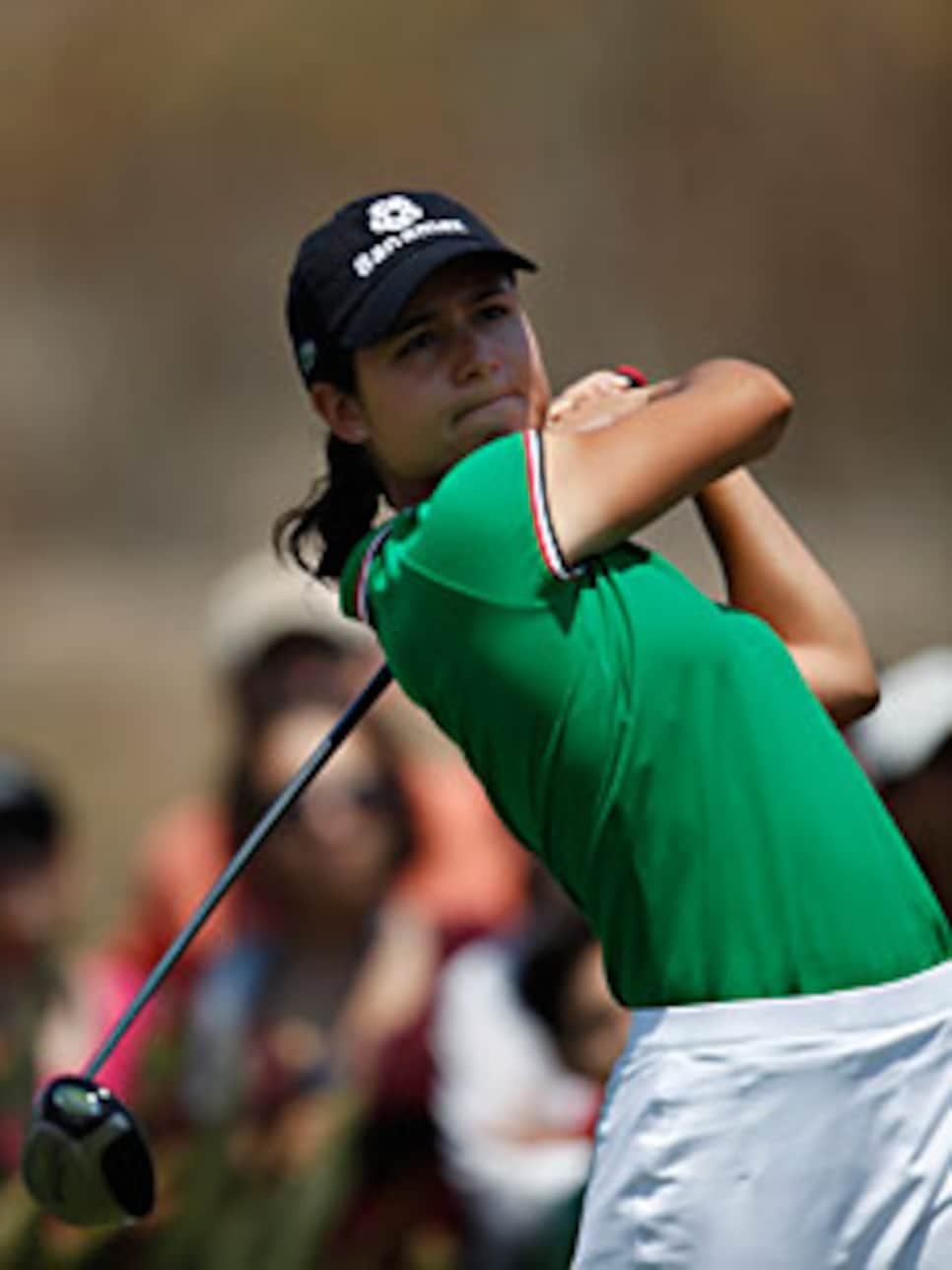 The win was Ochoa's second of the season and third in 11 events she has played her home country.
MORELIA, Mexico (AP) -- Mexican star Lorena Ochoa shot a 5-under 68 on Sunday to hold off Norway's Suzann Pettersen by a stroke in a dramatic final round and win the Corona Championship for the second straight year.
Ochoa, who also won the tournament in 2006, had back-to-back birdies on the 15th and 16th holes to break a tie with Pettersen and finish at 25-under 267.
The charismatic star played without regular caddy Dave Booker, who got hurt playing a soccer match on Saturday and was unable to help the 27-year-old Ochoa around Tres Marias Residential Country Club. She ended up calling on childhood coach Rafael Alarcon to caddy for her.
"I hope Dave gets well soon, we don't know for how long he's going to be out, but Rafa was very important today. He knows my game very well and we will make a decision for the future later on this week," Ochoa said.
"Rafa has been giving me advice since I was little, so we didn't do anything different out there, just enjoy it."
Alarcon helped Ochoa win her 26th career title and second this season. It was also Ochoa's third win in her home country, where she has played 11 of the 13 LPGA Tour events staged there.
South Korea's Na Yeon Choi finished third at 18 under, Wendy Ward was another shot back and Christie Kerr and Yani Tseng tied for fifth at 16-under par.
Ochoa, who won last year's tournament by 11 shots, didn't have such an easy time on Sunday despite finishing the tournament with the exact same score.
"In a golf tournament, where one (stroke) is enough to win, there is no difference. This is a complicated year, there are many players who want to win, you can see that every week," Ochoa added. "This year, it will be very hard to win by 10. That is why I keep practicing, trying to improve -- to remain on top of them."
Pettersen tied for the lead with a birdie on the third hole, Ochoa recaptured it with a birdie on the fourth, and the Norwegian birdied again at the fifth to tie it once more.
Ochoa took a two-stroke lead with birdies on the sixth and eighth, but a bogey at the 11th and Petterson's birdie at the 12th tied it again.
Ochoa took the lead for good with birdies at No. 15 and No. 16, calling her putt there "one of the best" of her career and denying Petterson her first LGPA Tour win since 2007.
"I had a one-stroke lead over her after the 15th, she missed her putt and I knew that, with a birdie, I was going to take a two-stroke lead with two holes left to play, so I made the decision to go for it," Ochoa said. "I had a good putt, a little bit soft, but it fell. ... That was beautiful."