The Loop
Controversial ruling derails Pettersson
KIAWAH ISLAND, S.C. -- Carl Pettersson had a hill to climb, trailing playing partner Rory McIlroy by three going into the final round. A stray leaf inside the edge of a hazard on the first hole turned the hill into a mountain.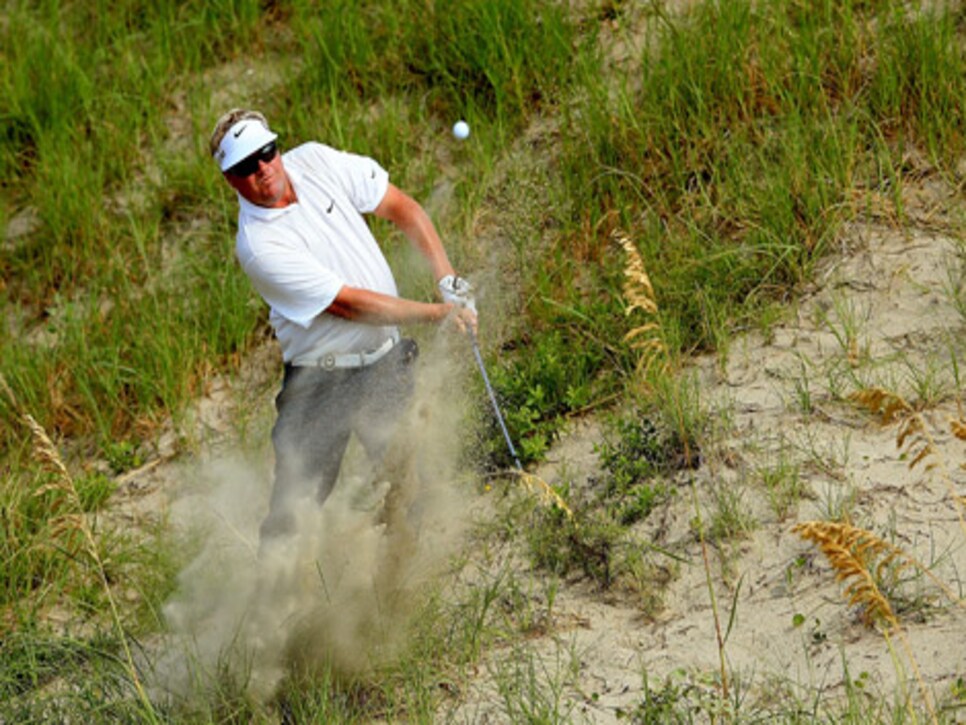 **Petterssen, shown here on the 10th hole, enjoyed his best finish in a major despite the two-shot penalty on the first hole. Photo by Getty Images
Pettersson hit his tee shot on the 396-yard par-4 just over the red-lined edge of a hazard on the right side of the hole. His ball was sitting up in light rough and very playable, 97 yards from the hole.
On his backswing, Pettersson clipped a leaf inside the hazard with his lob wedge. He didn't know it at the time, but after a video review, PGA rules official David Price told him on the fourth tee that his routine opening par was now a double-bogey after a two shot penalty for moving a loose impediment in a hazard.
"I double checked with the official to make sure I could brush the grass as long as I didn't put any weight on the ground with the clubhead, and he said sure," said Pettersson about his shot on the first hole. "I wish he would have mentioned the leaves, too. I was just trying to hit the ball. I didn't even think twice about it."
After getting the notification from Davis, Pettersson was visibly annoyed. "I've got to take it on the chin, obviously. I broke the rule there," said Petterson. "I don't think it effected the outcome of the shot. It's just one of those things. We have a lot of stupid rules in golf."
The penalty spurred Petterson at least in the short term. He birdied the next three holes to get back to 5-under and four behind McIlroy, but didn't have enough to catch the flawless Northern Irishman. "If I had lost by one, it would have been tough, but Rory was the class of the field this week," said Pettersson, who ended up tied for third with Ian Poulter and Justin Rose, nine shots behind. "I've got to look at the positives. I had a great week and I had a chance to win.  I felt under control. I'll take that and build on it."