The Loop
Conspiracy Theory: Aliens caused Jordan Spieth's Masters meltdown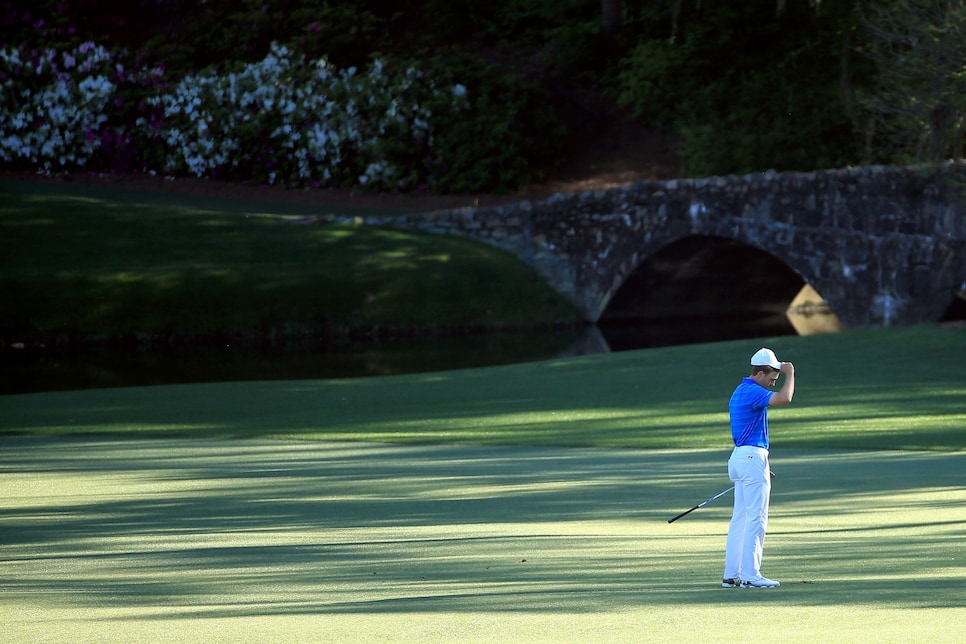 I enjoy conspiracy theories. (Except the movie Conspiracy Theory. That film's awful.) I believe Coca-Cola gave the world New Coke to drive up demand for the original formula, and that the NBA forced Michael Jordan's first retirement.
In short, I'm a gullible idiot. Which is why I'm onboard with this explanation on Jordan Spieth's Masters meltdown.
In the aftermath of Sunday's train wreck, people are searching for answers. How could a player that looked so dominant fall apart so quickly? Was it nerves? Injury? Miscommunication with his caddie? According to one line of reasoning, the issue wasn't with the two-time major winner.
The blunder at the 12th hole was caused...by an alien.
The video below highlights what appears to be a flying orb coming into vision on Spieth's third shot on No. 12. The "UFO" makes its appearance around the 37-second mark:
True, proponents will argue Spieth struggles on the exact same hole two years ago -- as well as his underwhelming finish at St. Andrews last summer -- simply show the kid, in spite of his greatness, is human.
Me? I'm all-in on the alien narrative. Besides, how else do you explain Ernie Els' six-putt and Louis Oostuizen's hole-in-one? There are other forces at play here, people!