The Loop
Conspiracy theorists contemplate missing fabric
NEWPORT, Wales -- What to make of the conspicuously missing name plate on the back of Tiger Woods' rain gear?
Was Woods rebelling against Corey and Lisa Pavin's thoughtful design? Was he hoping people wouldn't recognize him?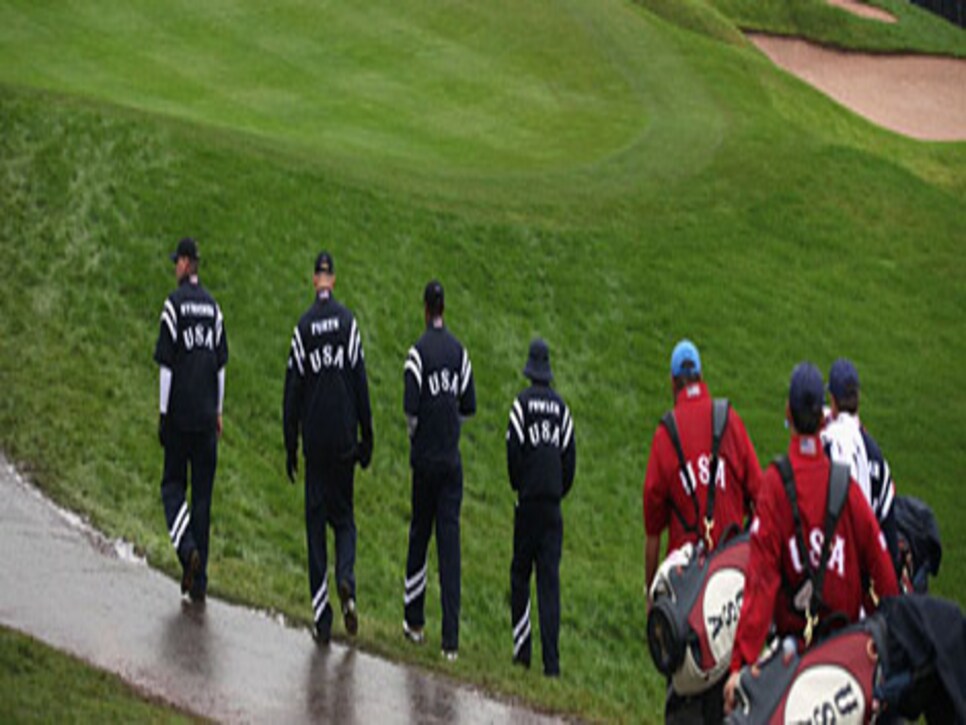 The truth may be only known by Woods and his seamstress, but according to Woods' representatives, the explanation is rather tame. They say the jacket Woods was given didn't fit. So there.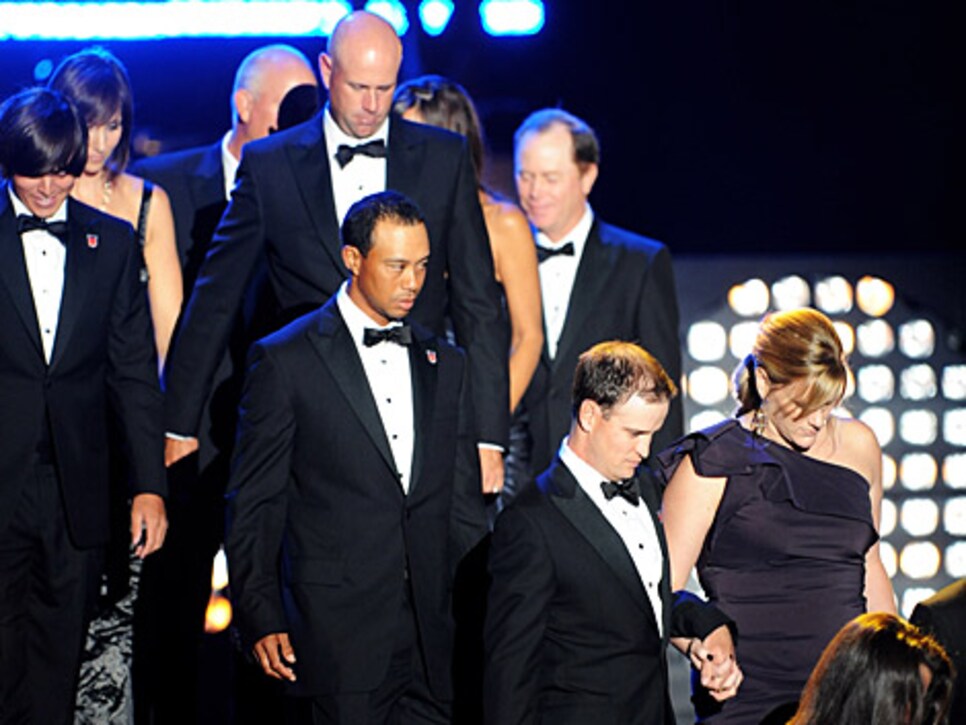 Meanwhile, Woods was venturing off on his own in more ways than one on Wednesday. There was also the evening's elaborate gala dinner at Millenium Stadium in Wales, when the world No. 1 was one of the few players without a companion.