Golf is at its core an individual—one might even say selfish—pursuit. We value civility among partners and competitors, but is there anything obligating us to be nice? Maybe not by the strictest definition of the rules, and from Hogan to Woods, golfers have found a competitive advantage when they've cordoned themselves off from fellow players.
Then again, golf can be cruel enough under the best of circumstances, and if you subscribe to the notion that the world these days needs more kindness, the golf course isn't a bad place to start. So on National Kindness Day (this is a thing, really), we've thought of ways you can up the kindness quotient in your group.
1. Abruptly change the subject when someone shanks a ball into the trees.
2. Concede at least one putt well outside the leather.
3. Donate old clubs to people who need them.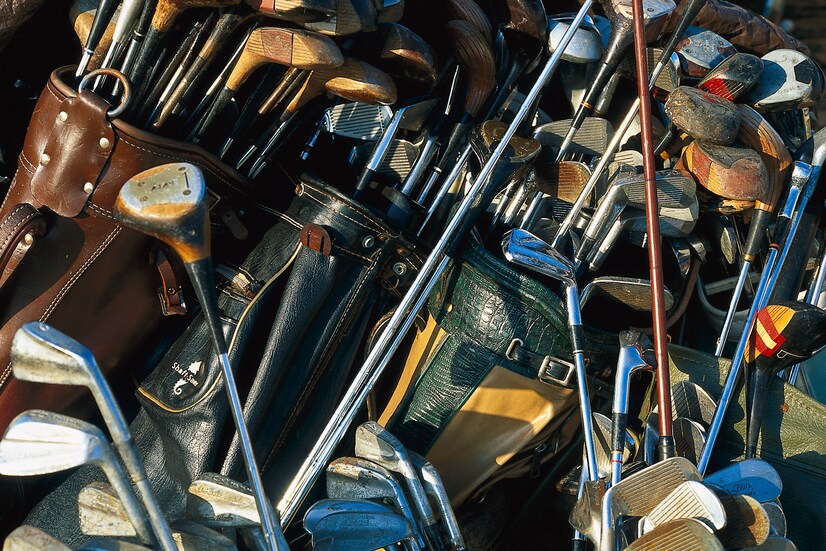 Old golf clubs, Florida, USA, America
Alte Golfschl?ger, Florida, USA, Amerika Rights-Managed Image - Lizenzpflichtiges Bildmaterial - (c) by LOOK-foto - JEGLICHE VERWENDUNG nur gegen HONORAR und BELEG - Werbliche Nutzung nur nach schriftlicher Freigabe - Es gelten die AGB von LOOK-foto - Tel. +49(0)89.544 233-0, Fax -22, info@look-foto.de, LOOK GmbH, Muellerstr. 42, 80469 Muenchen - www.look-foto.de
Bernhard Limberger / LOOK-foto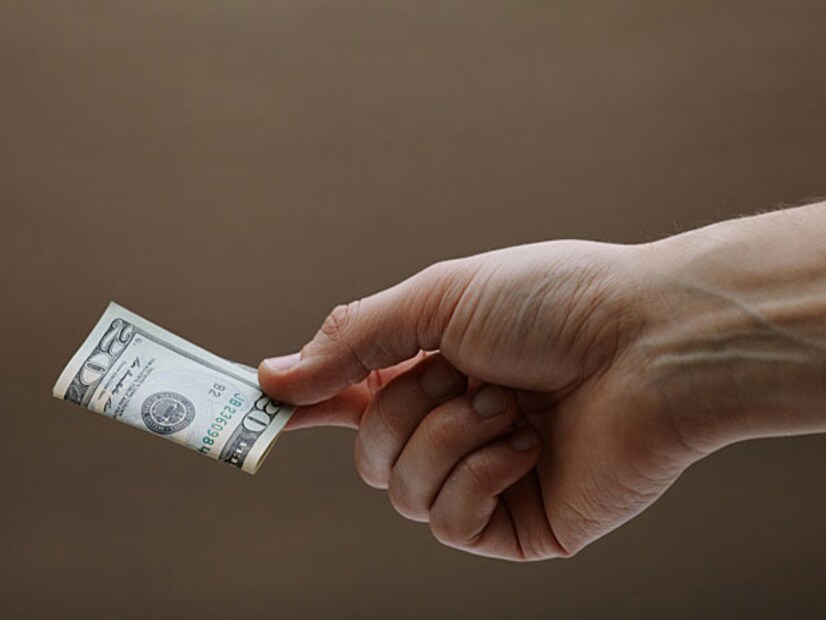 Augusta National doesn't allow tipping, which is good news for the member or guest light on cash that day. The rule stems from Augusta National co-founder Clifford Roberts' belief that a member shouldn't be given special treatment over another because of how much they tip. But according to Ron Sirak in his April 2003 Golf Digest story, "What's it Like To Be A Member," club employees aren't slighted. Sirak writes, "No tipping is allowed, but (club co-founder Clifford) Roberts was known to intervene if a caddie was underpaid and always told guests to 'pay what you think he was worth,' which almost always ensured a healthy remuneration."
5. Take the blame when your caddie or partner clearly gives you a bad read.
6. Fix all the ball marks you see on a green.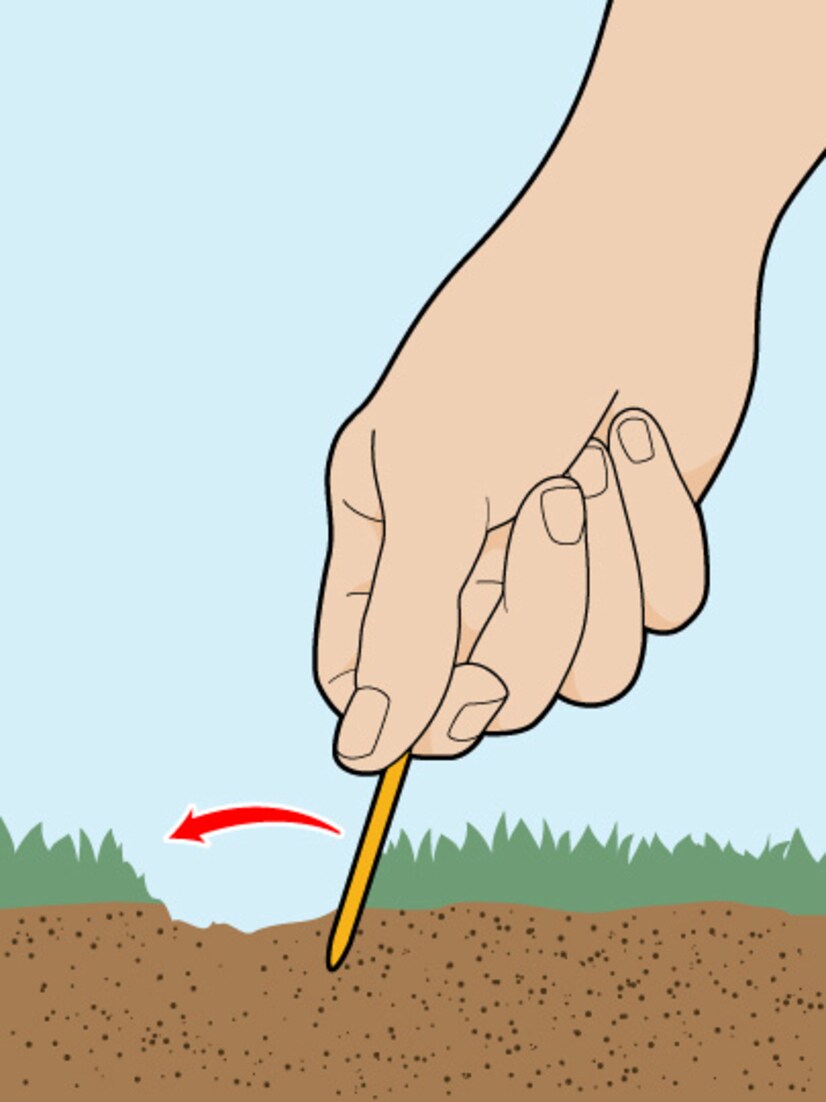 On-Course Basics
How to repair a ball mark When a ball lands on a green it leaves an indentation. These are easy to repair, and will do no damage to the green if fixed right away. Stick a divot repair tool or a tee into the turf around the outside of the mark. Gently lift the compacted soil to loosen and raise it and move around the entire ball mark in a circle. Once you've done this, take your putter and softly tap down the turf so it is level with the rest of the green. The rules of golf allow you to repair ball marks that are on your line. You are not allowed to repair spike marks, but it is a good idea to repair any pitch marks or spike marks you see before leaving the green—as long as you don't hold up play.
7. Find only nice things to say about bad golf courses. "Those power lines really make for a great target."
8. Share with your ravenous partners that last granola bar you pleasantly discovered in your golf bag.
9. Pretend their chunked approach shot was a strategic lay-up.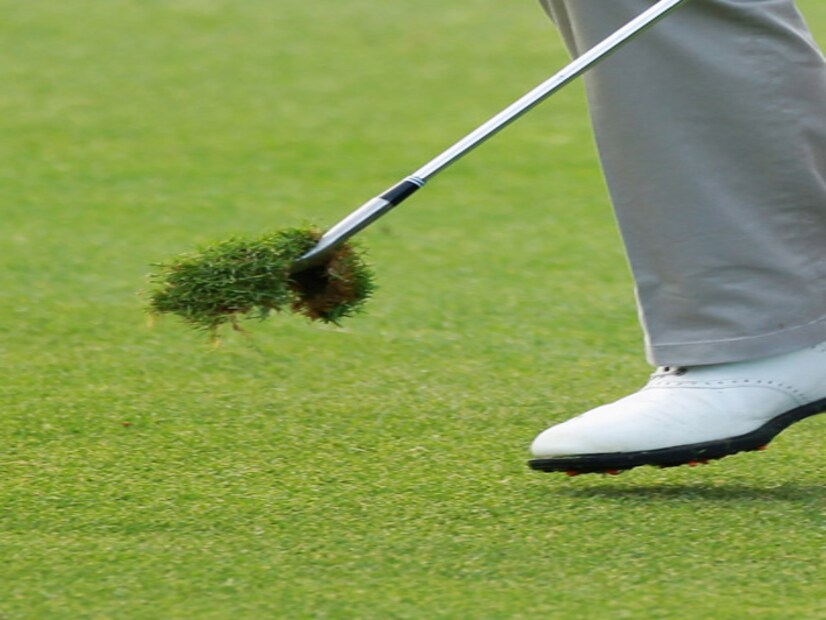 Hogan often said the secret to the game is in the dirt, but that doesn't mean you should be taking up pieces of earth the size of a small dog. The worst kind of chunk is the one that leaves you still away, because it means you're up again and don't have a chance to calm down. Unfortunately, overcompensation often leads to...
10. Gently nudge an opponent before they tee off in front of the marker.
11.Remain calm with the painfully slow beginner.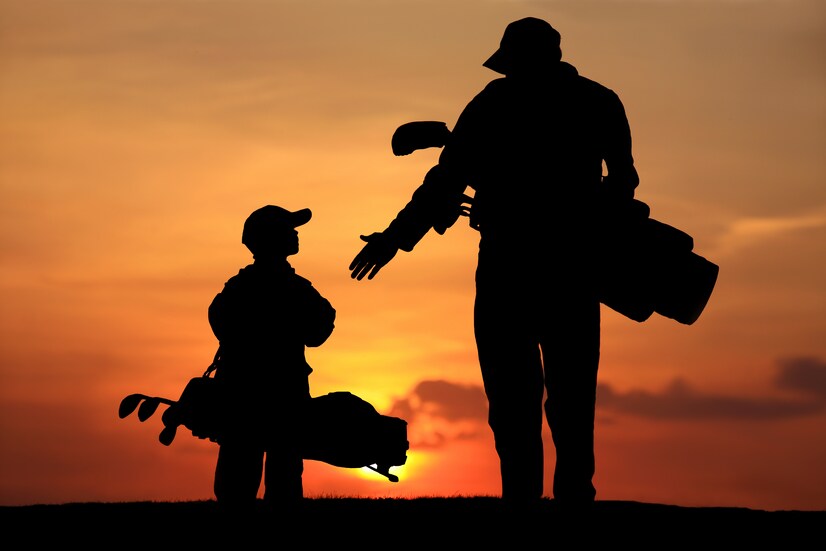 Silhouette of Father and Son on the Golf Course
A father gives his son a high five on the golf course. Silhouette. Additional themes of the image are father's day, relationship, bonding, care, togetherness, love, single parent, father, parenting, child, boys, fun, sport, game, playing, leisure, recreation, walking, encouragement, role model, aspirations, dads, and congratulating. Rear view. Unrecognizable people. Boy is elementary age.