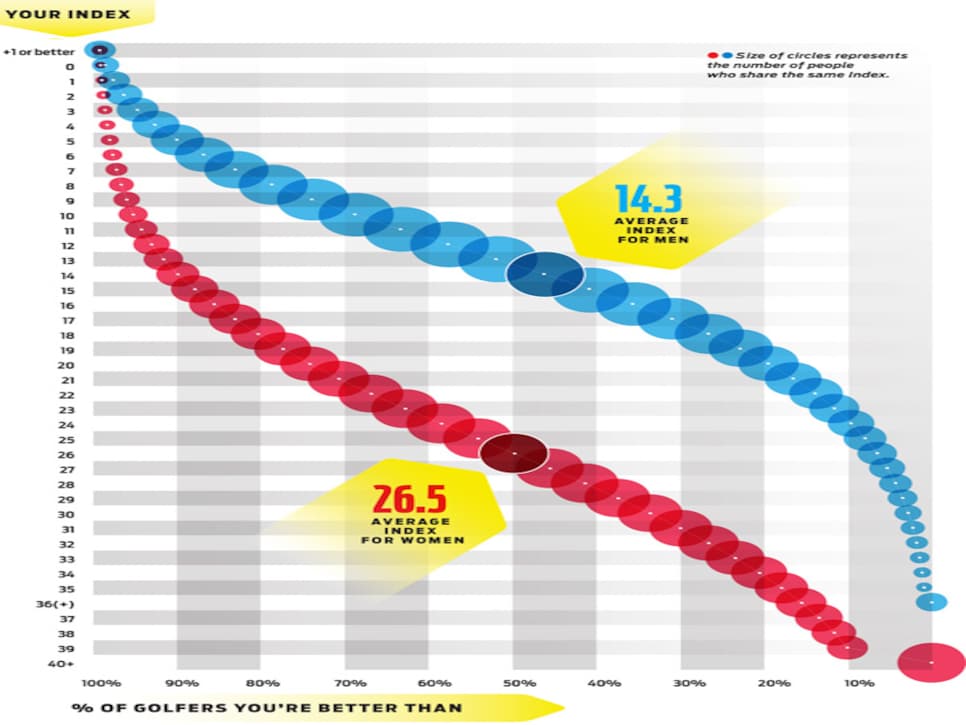 According to the Golf Handicap and Information Network (GHIN), nearly 2 million golfers had an official Handicap Index in 2013. Men (1.53 million) posted an average of 37 rounds, and women (461,861) posted an average of 22. In case you're wondering if you have a better handicap than these golfers, here is the percentage of GHIN users who finished the year at each Index number.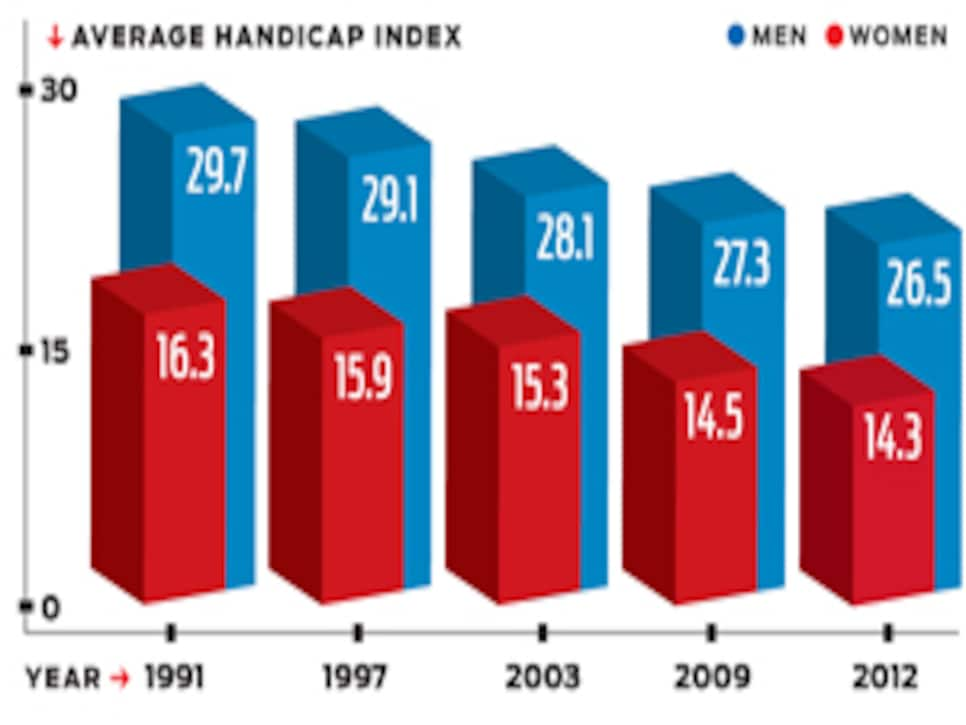 ARE AVID GOLFERS GETTING BETTER?
Since 1990, the average Handicap Index for men and women has gone down. Men are two shots better than they were 23 years ago, and women improved by nearly three shots. Their progress has been fairly steady.
DON'T HAVE AN (OFFICIAL) HANDICAP?
We can sympathize. Sometimes it's not convenient or affordable to join a club that allows you to post scores with GHIN. That's why we developed the Golf Digest Handicap. It's free, easy to use and lets you monitor your progress, as well as compete fairly against golfers of all skill levels. You can get your handicap here: handicap.golfdigest.com