The Loop
Coming soon to a major championship near you? Pro golf's version of the Home Run Derby
Major League Baseball's Home Run Derby was Monday night and headliner Giancarlo Stanton lived up to his billing as the game's most awe-inspiring slugger. The Miami Marlins outfielder didn't win the competition -- Yoenis Cespedes of the Oakland A's did for a second straight year -- but he did swat the most impressive long ball of the evening.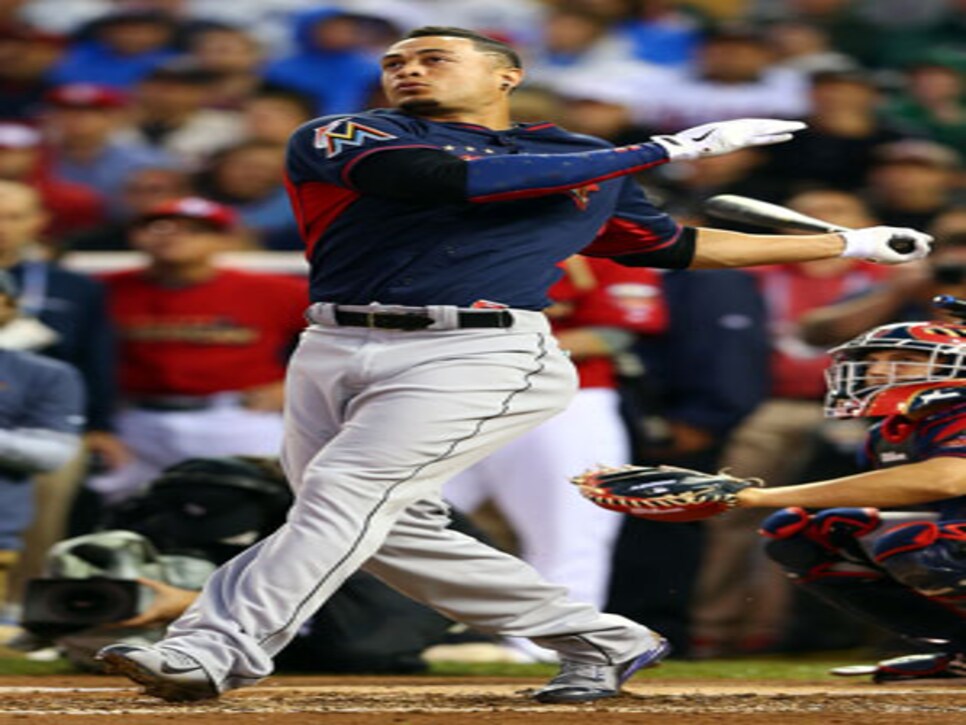 Stanton drew amazed reactions from fans and fellow players on a particularly crushed home run that soared high into the left-center field upper deck of Minnesota's Target Field during the first round. ESPN had the ball landing 422 feet away, but estimated it would have traveled 510 feet in the air if not for the stands getting in the way.
The blast was impressive, but it also served as a reminder of just how long professional golfers hit the ball. Stanton's shot went 170 yards, or in other words, a strong 9-iron by Bubba Watson.
Earlier that day, another one of golf's longest hitters, Gary Woodland, told Tiger Woods during a British Open practice round that he was back to hitting his driver "320 in the air again." Hmm. By our math, that's 960 feet. On the fly. Take that, Giancarlo.
Of course, the difference in equipment between the two sports leads to the difference in distance, but it doesn't answer this question: Why doesn't the PGA Tour follow MLB's lead and have its own version of a home run derby?
Actually, it is, or at least, the PGA of America is. Last month, the organization's president, Ted Bishop, said that a long drive contest is coming back to the PGA Championship. Long ball lovers, rejoice!
Bishop said details are still being figured out, but the competition, which was last part of a PGA Championship at Shoal Creek in 1984, will probably be Wednesday before the tournament starts at Valhalla Golf Club next month. Bubba and Gary, start getting loose. You're on deck.