Comedy legend Ronnie Corbett, dead at 85, was huge fan and supporter of golf
Entertainment icon Ronnie Corbett died on Thursday at 85. While Corbett is best remembered for his roles in The Two Ronnies and David Frost's The Frost Report, the comedian was also known for his contributions to golf.
Corbett was a member of the Honourable Company of Edinburgh Golfers, which makes its home at Muirfield. He wrote the book Ronnie Corbett's Armchair Golf, which was filled with humorous stories and anecdotes about the sport, and dedicated an entire chapter to his love of the game in his autobiography High Hopes.
In his memoir, he recounts a time with five-time Open champ Peter Thomson in Australia.
"Thomson took me into Royal Melbourne Golf Club and signed me in," wrote Corbett. "So, in the book, it said 'R. Corbett. Home club: Muirfield. Signed in by: P. Thomson.' Not a bad treble. In fact, it was the best billing I have ever had."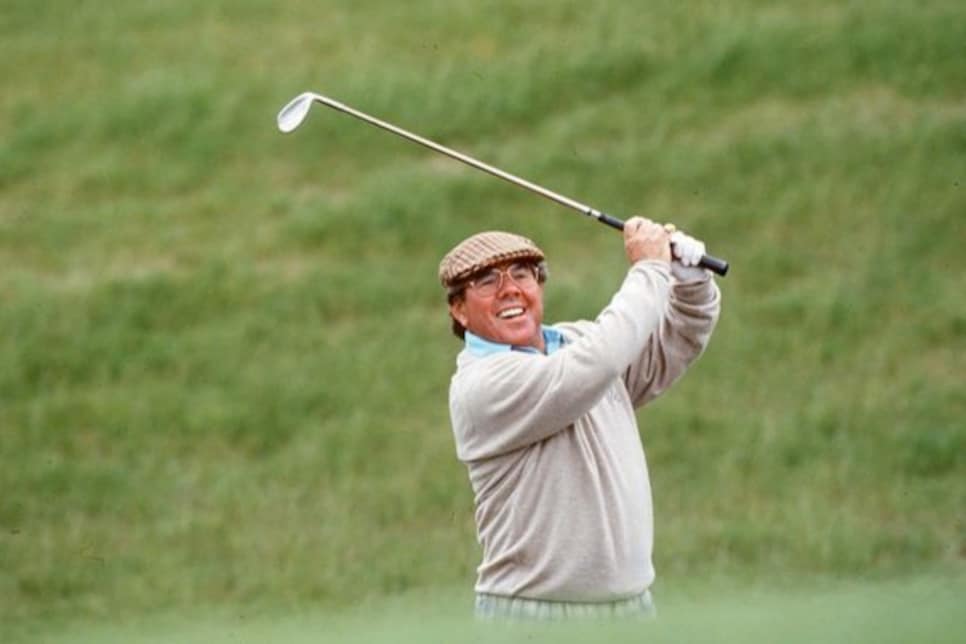 Corbett filmed a series of golf instruction videos with Colin Montgomerie and hosted an annual charity event at Addington Golf Course near his home in Croyden, Surrey.
"He hadn't played in it for years," said Addington member Ryan Noades. "But he would come to the dinner afterwards and do a speech, full of jokes, always very funny."
We send Corbett off with one of his most-repeated tales, which -- you guessed it -- involves golf:
"A man was marooned on a desert island. One day a beautiful woman arrives in a wet suit. 'When did you last have a smoke?' she asks. 'Five years ago.' So she gets out a cigar and he smokes it. She unzips her wet suit a bit and says, 'When did you last have a drink?' He said, 'Five years ago.' So she gets out a bottle of Scotch and he has a drink. Then she unzips her wet suit a bit more and says, 'And when was the last time you played around?' He looks at her in amazement and says: 'You're not telling me you've got a set of golf clubs in there?"'
You are using an unsupported version of Internet Explorer. Please upgrade to Internet Explorer 11 or use a different web browser.