The Loop
Colt Knost a welcome reminder golfers 'come in all sizes and shapes'
Stories of interest you might have missed…
"We might be firmly entrenched in the fitness generation, but it's nice to see that there's a place in golf's highest level for these types of guys -- and a place on the leaderboard, too. Most amateur golfers can't aspire to look like McIlroy or Fowler -- and some wouldn't want to, if that meant going the jogger and high-top route -- but they can see a little of themselves in Knost and Weekley, in physical appearance and in fun-loving attitude."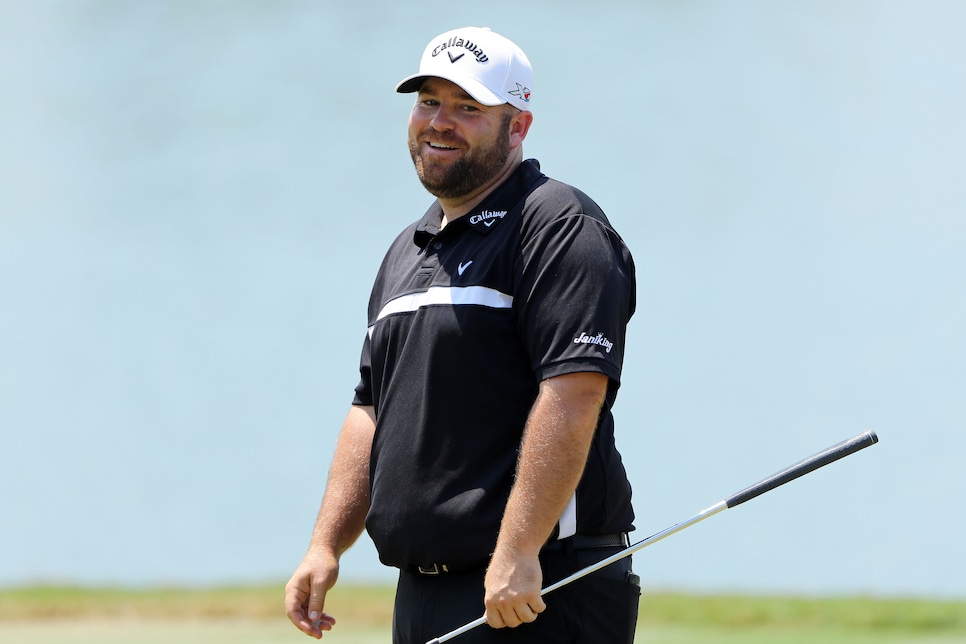 PGA Tour not guilty of selling Players as a major
Is the PGA Tour guilty of attempting to sell the Players Championship as the fifth major?
"The PGA Tour is routinely accused of attempting to latch their Players Championship on to one of their sport's big four. The Players, for around 20 years now, has commonly been referred to in passing as 'the fifth major.' The claim is unfair; in its annual media guide, the Tour states the four major championships in golf. In marketing material, there has been no attempt to latch upon any suggestion of a fifth.
"What should be celebrated is this tournament's status as the flagship on the PGA Tour. It is their major, even if that terminology is clearly problematic in itself."
On Jordan Spieth: 'Without great failure, no great triumph'
Jordan Spieth's Masters debacle wasn't tragic, just the natural order of things, thankfully, Bernie Lincicome writes in the Chicago Tribune.
"Without great failure there can be no great triumph, just the monotony of consistency," he writes. "Spieth stood on the 12th tee at Augusta with everything beckoning…What happened next is golf, and much the same has happened to the greatest, to Arnold Palmer, to Greg Norman, over and over, and suddenly everything is back to the usual…
"Golf needs those Spieth moments nearly as much as it needed those Nicklaus moments, or the Tiger Wins the Open on One Leg moments, because the world must be reminded that golf is not silly and pointless, not the good walk spoiled of Mark Twain, but a test of character and courage and resolve. You know, just like the non-stationary sports."