Capital One's The Match
Collin Morikawa unleashes his golf swing takes on the four Capital One's The Match competitors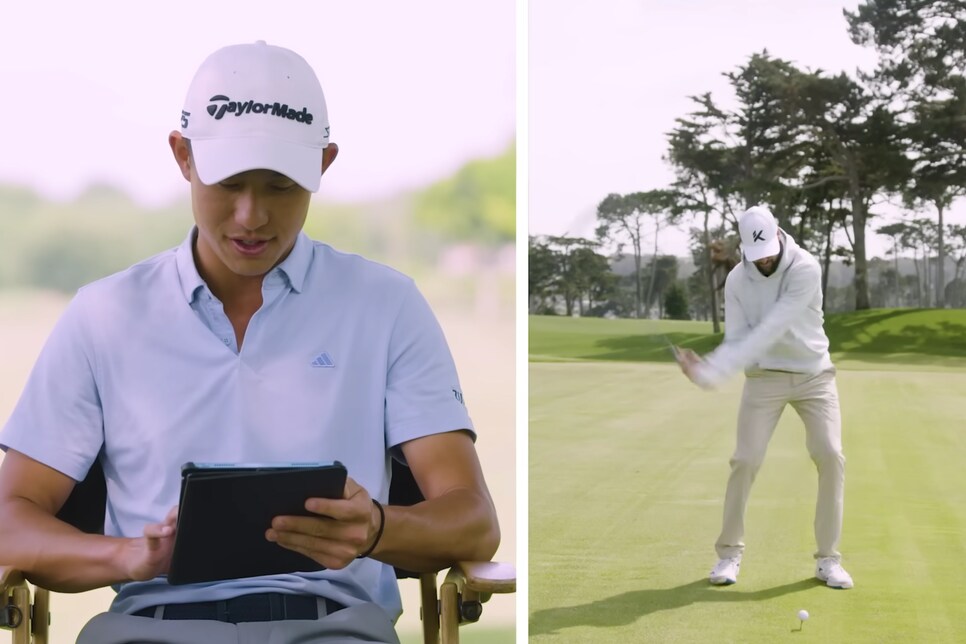 Tour pros play a lot of pro-ams, so they are adept at what one might call "selective sugarcoating." If a tournament sponsor's golf swing has glaring deficiencies, a veteran pro can still find something nice to say about it
There is apparently less sensitivity required when it comes to a fellow professional athlete.
Ahead of Capital One's The Match pitting Golden State Warriors teammates Stephen Curry and Klay Thompson against the Kansas City Chiefs' Patrick Mahomes and Travis Kelce Thursday in Las Vegas, Golf Digest asked two-time major champion Collin Morikawa for an impression of each player's swing.
Here Morikawa was not constrained by decorum.
Studying iPad footage of each player, Morikawa's analysis was enough to support why The Match is embracing a forgiving scramble format. He said Thompson was "stiff as usual" and Patrick Mahomes employs a "power slice." Even feedback on the two players he was most impressed by was tinged with skepticism. Curry, the most accomplished player in the foursome had a "very clean" swing but it still ventured over the top on occasion. Meanwhile, Kelce's move was smooth enough to impress Morikawa, but it was merely a snapshot. "I don't know how you actually play golf, but it looks pretty," Morikawa said.
That Morikawa was so harsh was likely less a reflection of the players' actual ability, and more that high-performing athletes are held to a different standard. We'll see for ourselves Thursday, when converge of The Match at the Wynn Las Vegas begins at 6:30 p.m on TNT.