equipment
Like Collin Morikawa, make sure every iron in your bag earns its spot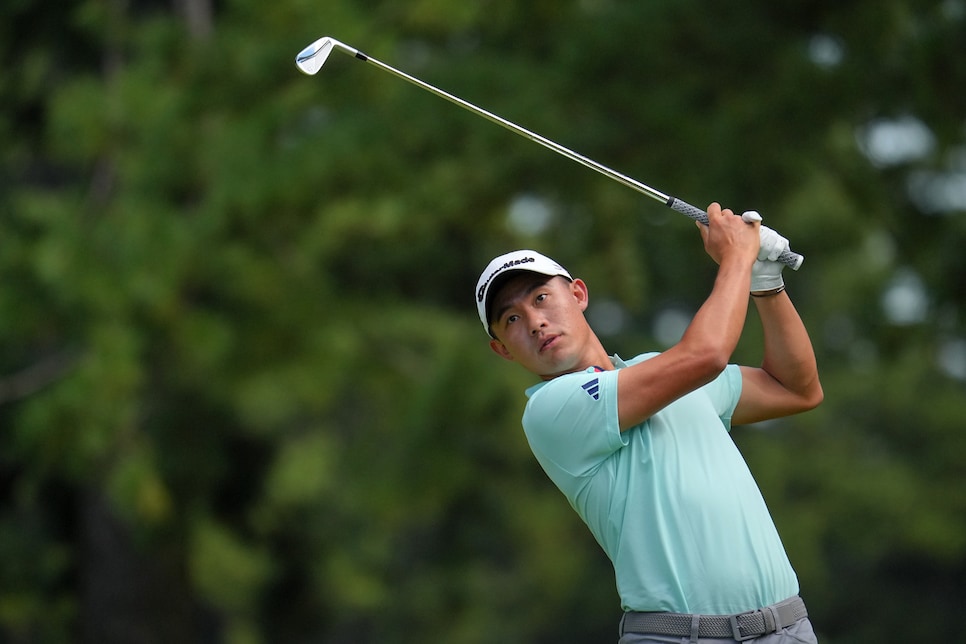 If breaking up is hard to do, tell that to players on golf's professional tours. When it comes to dismantling a matched set of irons and considering the specific role of each club, it's not hard to do—it's the thing to do.
Exhibit A is Collin Morikawa, winner of last week's Zozo Championship. The six-time PGA Tour winner uses three different models of TaylorMade irons to make up his set: TaylorMade P·770 4-iron, TaylorMade P·7MC 5- and 6-irons and TaylorMade P·730 7-iron through pitching wedge.
I spoke with Morikawa last year about his equipment, and he explained his journey to playing a blended set, particularly a more blade-like club in the short irons.
"What I found was that I was able to control the ball a lot more," he said. "I was able to work the ball, and the contact felt so much more solid. I love working the ball left and right, especially my fades. It was one of the best decisions I've made because I was using a pretty big cavity-back for a few years."
Today, iron sets on the PGA Tour are seeing more breakups than a busy divorce lawyer. On any given week, approximately two-thirds of the field carries at least two different models of irons. That's a far cry from 15 years ago when my research found that no more than a dozen players on the PGA Tour were using mixed iron sets.
Splitting up the iron set is becoming more common, but it's not revolutionary. Some players going back 40 years put an oddball 1- or 2-iron in with their blades, and there also have been examples where it crept further down the set. When Lynx introduced its game-improvement Black Cat irons in 1995, Fred Couples put the 2-, 3-, 4- and 5-irons in his bag while keeping his Lynx Parallax for the 6-iron through pitching wedge.
Why should everyday players care about how tour players are blending their sets? More than the actual clubs, the takeaway is that every single club in your bag should serve a purpose. Manufacturers are aware of this and have made strides in making all models of their irons easier to mix and match, Titleist with its T-series irons, Srixon with its ZX irons, TaylorMade with its P-Series and Mizuno with its Mizuno Pro line. These companies have made it easier to blend sets without having to worry about niggling yardage-gap issues through consistent lofting.
Maybe breaking up isn't so hard to do after all.
Even within a specific model, designers are making blended sets. As a result, players benefit from the extra attention designers have paid to each end of the iron set—particularly in the better-player designs. Sets that used to start and end with the same basic design are now more likely to morph from club to club. Long irons now boast wider soles, more perimeter weighting and, in many cases, cavity-backs. Short irons are more blade-like, with the center of gravity higher to help keep the ball flight down—something better players want in their scoring clubs.
Just like Collin Morikawa.