The Loop
College standout finds his groove on Friday
BETHESDA, Md. -- He might only be a 19-year-old college kid, but it actually takes a lot to fluster Patrick Cantlay. Still, when college golf's player-of-the-year stepped to the 10th tee Thursday, set to begin his first U.S. Open, he admitted the moment was getting the best of him.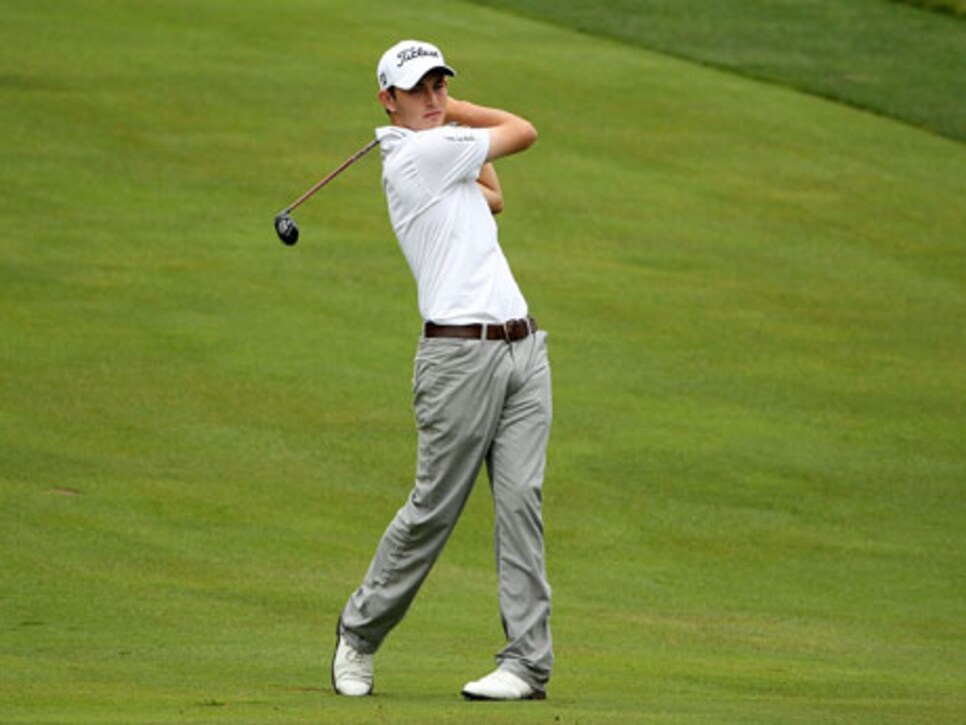 "I was literally shaking over that first shot," said the rising UCLA sophomore. "I don't even know what I was thinking on the tee box."
And when was the last time that had happened?
"Never," replied Cantlay rather matter of factly. Amazingly he birdied the hole, but the nerves eventually helped contribute to an opening-round 75.
The butterflies, however, were gone Friday, as Cantlay bounced back with a second-round 67 at Congressional CC, the second lowest score of the morning wave behind Rory McIlroy's 66.
So what was the difference?
"It's easier playing from the fairway," Cantlay quipped after the round.
Yes, that explains things in part. Yet Cantlay's round could have been similarly ugly after he made a double-bogey 6 on the par-4 fourth. Instead of letting it frustrate him, the Los Alamitos, Calif., native fell back on the lessons from his instructor Jamie Mulligan and stayed patient. Sure enough, he eventually found a comfort zone, making birdies on the eighth, 10th, 11th and 12th holes to not only built some confidence but assure himself a shot at playing on the weekend.
Cantlay hit a 4-iron to 30 feet on the 10th hole and managed to roll in the birdie putt. He then made a 50 footer for birdie from off the front of the green on the 11th hole before needing to convert a five footer on the 12th to make it three straight birdies.
"I felt really great on the greens," Cantlay said. "I felt like I could really see the lines out there and had the pace."
Cantlay, who burst on to the national scene when he reached the semifinals of the U.S. Amateur a year ago, says he feels fairly energized despite the whirlwind few weeks he's had leading up to the Open. It started when he finished second at the NCAA Championship in Oklahoma, then flew to Columbus, Ohio, to claim the Jack Nicklaus Award as college's top golfer. While in Columbus, he earned his spot in the field at Congressional at the sectional qualifier, then flew to Connecticut to play for the victorious U.S. team at the Palmer Cup. Between rounds, Cantlay also took two exams to finish out his first year of school, faxing the answers to a history and a science exam back to campus in L.A.
The journey continues next week too as Cantlay will play in the PGA Tour's Travelers Championship on a sponsor's exemption.