The Loop
College golfer wins ACC Championship, gets marriage proposal during trophy ceremony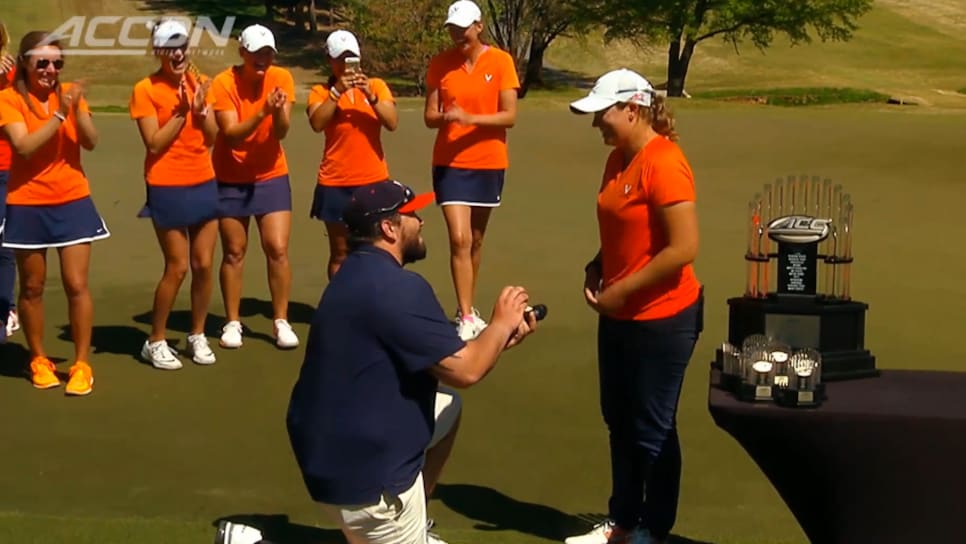 University of Virginia golfer Lauren Coughlin had quite the Sunday at Sedgefield Country Club. The senior shot a final-round 70 to capture the ACC Championship and lead her Cavaliers to the conference's team title. But that wasn't even the best part of her day.
During the trophy ceremony, her longtime boyfriend, former UVA football player John Pond, surprised her with a marriage proposal. Check out the heartwarming video (click on the link in the tweet below) of this fairytale ending to a golf tournament:
We like how John didn't mess around. Just a simple "Will you marry me?" Although, if we're nitpicking, you're supposed to drop to one knee before you pop the question, not after. Not that we'd ever correct someone that large. . .
Coughlin was thrilled to get her hands on the ACC Championship trophy, but she seemed even more excited to show off another new shiny object: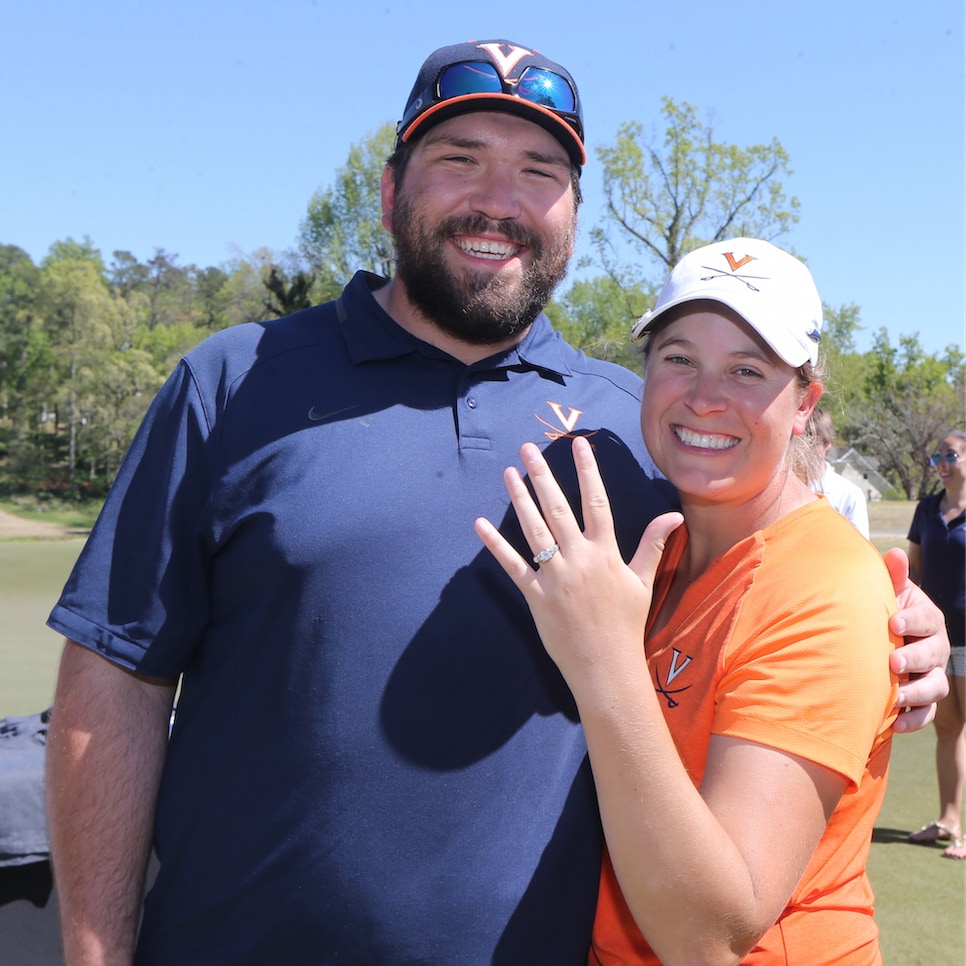 Fortunately, everything turned out perfectly for the happy couple. But it makes you wonder. . . what would John have done if Lauren lost?