The Loop
College golf event doubles as patriotic salute to a former president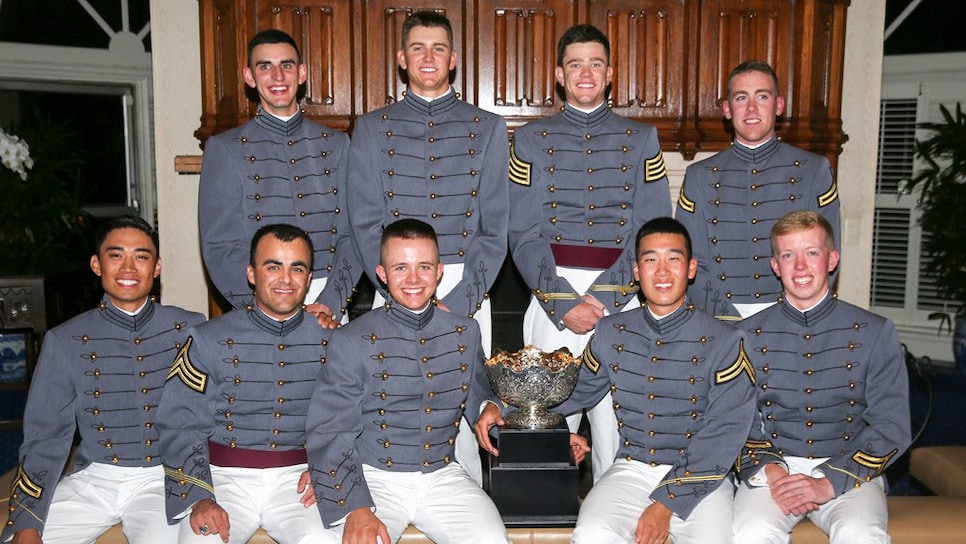 With match play used to determine the NCAA men's and women's team champions, more schools are seeking opportunities to gain experience competing in the format during college golf's regular season. The result has been creation of assorted two-, three- and four-school match-play competitions around the country.
Among the more notable is the Bush Cup, a dual-match men's competition that will be played officially for the second time Oct. 14 at Medinah Golf Club outside Chicago. This year's edition pits Army against Northwestern, with four foursome rounds played in the morning and eight singles matches in the afternoon.
Besides offering the two schools a chance to compete at one of the most prestigious courses in the country, the event also serves as an opportunity to honor individuals for their contributions to the country through a humanitarian award. This year's recipient will be David Feherty for his work with wounded U.S. soldiers and their families.
The Bush Cup's origin story begins in 2014, when Winged Foot Golf Club outside New York hosted Army and SMU on the famed West course in what at the time was thought to be just a one-off one-day tournament. Afterward, the teams had dinner with club members, who spoke fondly of the sportsmanship they saw during the competition, planting the seed in Winged Foot president John Schneider's mind for a annual competition pitting Army against other college programs.
The event formally took on the Bush Cup name after Schneider, inspired by a story he had read about George H.W. Bush, reached out to the 41st U.S. president to see if he would be OK with the club dedicating the event in his honor. After getting Bush's approval, Winged Foot members donated a trophy crafted in England in the 1890s to serve as the actual "cup."
The first official Bush Cup, held last fall at Winged Foot, brought the former president's alma mater, Yale, in to play Army, with the match ending in a 6-6 tie. After the competition, a gala awards dinner was held with more than 250 attendees.
Plans are already in the works for the third Bush Cup to be held in the fall of 2017, with Army competing against Stanford.