The Loop
College fundraiser at Chambers Bay features Dustin Johnson Putt Contest at 18th green
Golf, as we all know, is a cruel game, so cruel that a single three-putt green at an inopportune time is destined to haunt its victim.
Dustin Johnson, for instance. Johnson three-putted the 18th green from 15 feet in the final round of the U.S. Open at Chambers Bay outside Tacoma, Wash., to lose to Jordan Spieth by a shot.
Last week, the University of Washington Tacoma held its annual scholarship golf tournament at Chambers Bay and the 18th hole featured a Dustin Johnson Putt Contest, while asking this question: Can you conquer the 18th green?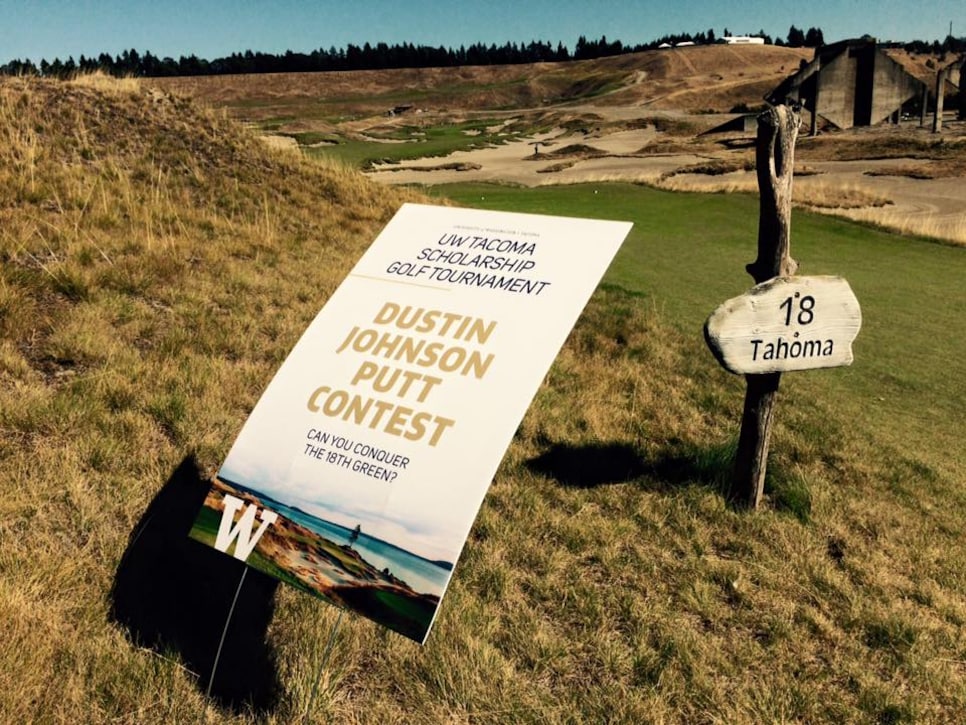 Tough to replicate 72nd hole U.S. Open pressure and the speed and bumpiness of the green, but, hey, all in good fun and for a good cause at the expense of the man responsible for the three-putt that will live in infamy.
The cause, incidentally, is the Robert Trent Jones Jr. Scholarship Fund. In 2013, the university established the scholarship fund in the name of Chambers Bay's architect.
(h/t TheMovieSpoiler.com)