News
After parting ways, swing coach Colin Swatton says Jason Day has good golf left in him: 'He knows what he needs to do to turn things around'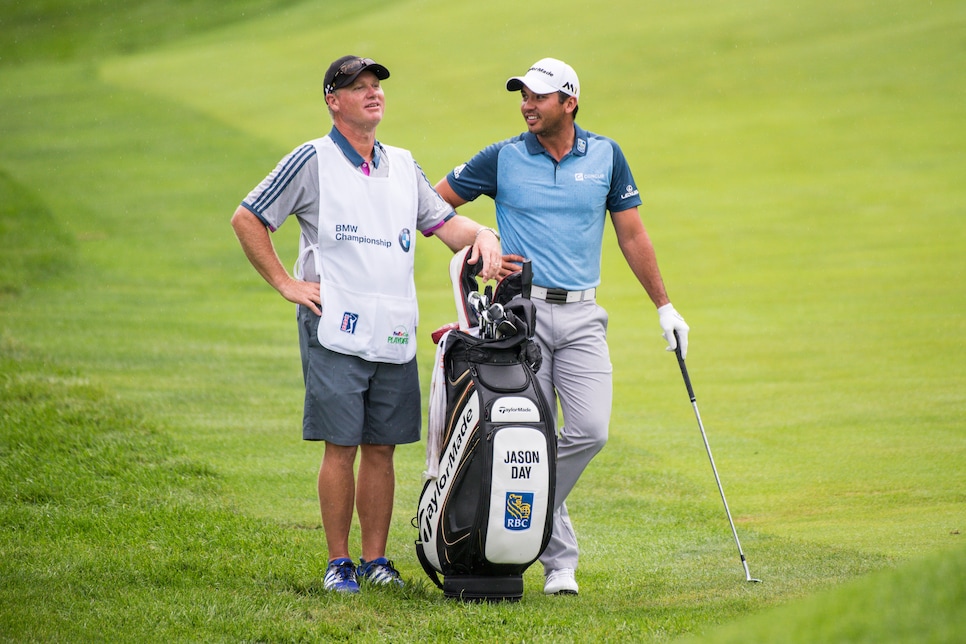 How long is long when it comes to player-coach relationships in golf? Consider: Tom Brady was the starting quarterback of the New England Patriots for 19 seasons under head coach Bill Belichick.
Jason Day and Colin Swatton lasted a year longer.
On Wednesday, Day announced that the two recently parted ways. "It's been a long and successful road working with Col," Day, the former World No. 1 told PGATour.com. "I have just decided I want to make a change and work on my own as it pertains to my golf swing.
"Col has been way more than just a caddie and coach to me. I am forever grateful for all he has done for my golf and his continued friendship."
The move comes on the eve of two of the season's biggest tournaments—this week's WGC-FedEx St. Jude Invitational and next week's PGA Championship. It also came as somewhat of a surprise to Swatton.
Though Day hasn't won since May 2018 at the Wells Fargo Championship, there was no long buildup that pointed toward a change was in the offing, says Swatton.
At the same time, he also knew that it was inevitable.
"When you start working with anybody you always know there's going to be an end date," Swatton told Golf Digest. "But I think it's a compliment if anything to have worked with him for 20 years.
"To do what [he's] done and achieved, he knows what he needs to do to turn things around. That's kind of where he's at. It's similar to Tiger [when he decided to go without a coach]. How do you tell someone who achieved greatness to do it again? He's done it before and he knows what to do."
Indeed, what Day achieved under Swatton was significant.
Now 32, Day first began working with Swatton as a 12-year-old at a golf boarding school in Australia shortly after his father had died from stomach cancer. Swatton became as much a father figure as he coached and caddied for Day along the way.
Jason Day leans on Colin Swatton on the 18th green during the second round of the 2017 Players Championship.
Warren Little
Eventually, Day would go on to win a dozen times on the PGA Tour under Swatton, including the 2015 PGA Championship, 2016 Players Championship and two WGC titles. He also reached No. 1 in the world for the first time in 2015 and occupied the top spot for a total of 51 weeks.
Day and Swatton maintained their player-coach relationship after Swatton came off Day's bag as his full-time caddie in 2017. But Day hasn't won since the 2018 Wells Fargo Championship and slipped outside the top 50 in the world for the first time in 10 years earlier this season. After two top-10 finishes in his last two starts, at the Workday Charity Open and the Memorial Tournament (both at Muirfield Village Golf Club, where Day is a member), his rank is 43rd.
As for Swatton? His coaching days aren't over. He says that he'll continue to work with juniors and is interested in working with other players on tour as well. He'll also continue to dabble in broadcasting, which he has done periodically for the tour's streaming platform, PGA Tour Live, on occasion.