The Loop
Colin Montgomerie finally gets his majors...sort of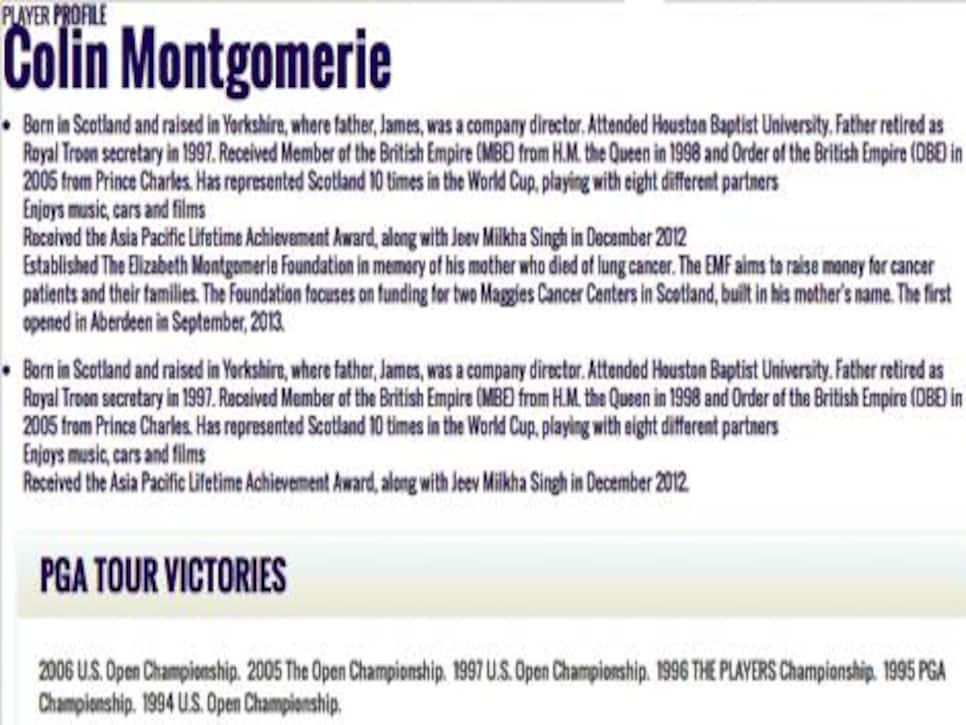 The new PGA Tour website, under Champions Tour, shows that Colin Montgomerie won the U.S. Open in 1994 and '97 and '06, the British Open in '05 and the PGA Championship in '95. It also shows a victory in the Players Championship in '96.
Those tournaments were inadvertently included in his profile under the category "PGA Tour Victories" when they do, in fact, belong in another category, "Best PGA Tour Finishes." Montgomerie finished second in all of them.
It is a rather unfortunate reminder that Montgomerie never won a major championship, nor any PGA Tour event, though he won 31 times on the European Tour, was a Ryder Cup superstar, and is in the World Golf Hall of Fame.