The Loop
Colin Kaepernick reignites backwards hat debate, proves other sports have curmudgeons, too
The backwards hat debate is a recurring one in golf, so small in real significance, but still symbolic of the cultural divide that exists within the game.
There are the old schoolers who think a baseball cap was designed to be worn one way, and any divergence is an affront to good taste and proper etiquette. There are those who recognize the game's need to evolve, and see backwards bills as one way for golf to wade slowly into the 21st century.
And of course there's everyone else who thinks our game *really *needs better stuff to talk about.
Alas, though, such petty discussions are not confined to golf, as evidenced by the mini-kerfuffle that erupted on Twitter over San Francisco 49ers quarterback Colin Kaepernick, who conducted a post-game interview with his hat turned backwards and drew the ire of at least one veteran sportswriter in the process.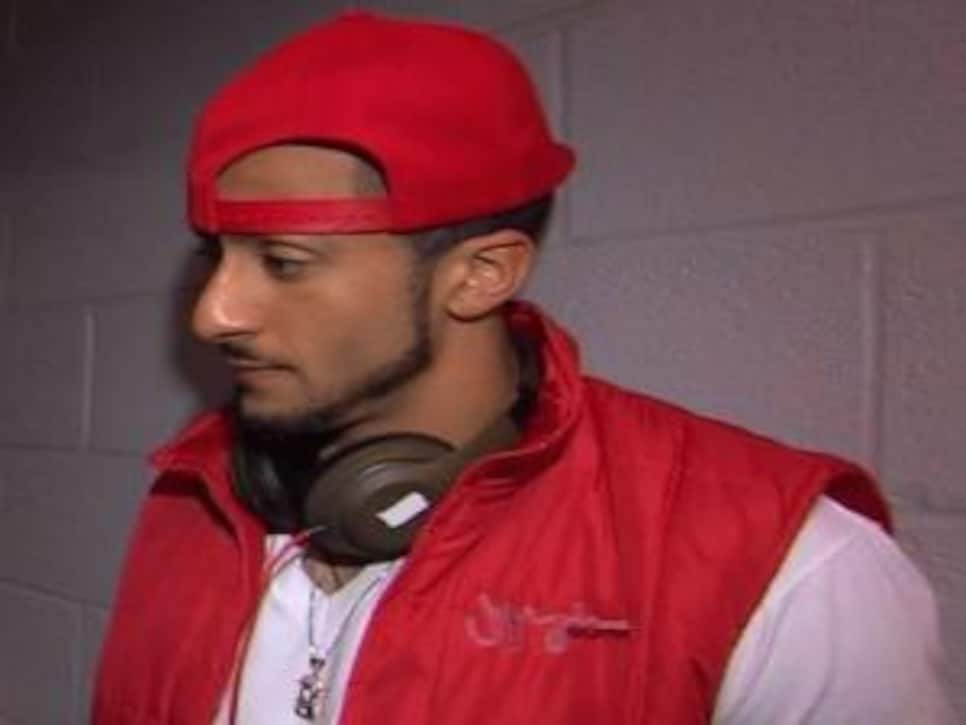 The missive set off a flurry of mocking tweets -- not at Kaepernick, but at Maiorana for picking at something so trivial. A number of responses cited other notable figures who've worn their hats backwards -- including President Obama -- but were spared the same level of outrage. Some construed the stance as having an even more sinister connotation.
Eventually Maiorana decided his opinion wasn't worth the trouble, and he deleted the tweet. He at least can take solace knowing that in golf circles, he has allies. Ask Rickie Fowler, who ran afoul of officials at both Augusta National and Quail Hollow for wearing his hat backwards on tournament sites; or Billy Horschel, who like Kaepernick, also drew criticism for conducting a TV interview with his hat turned around.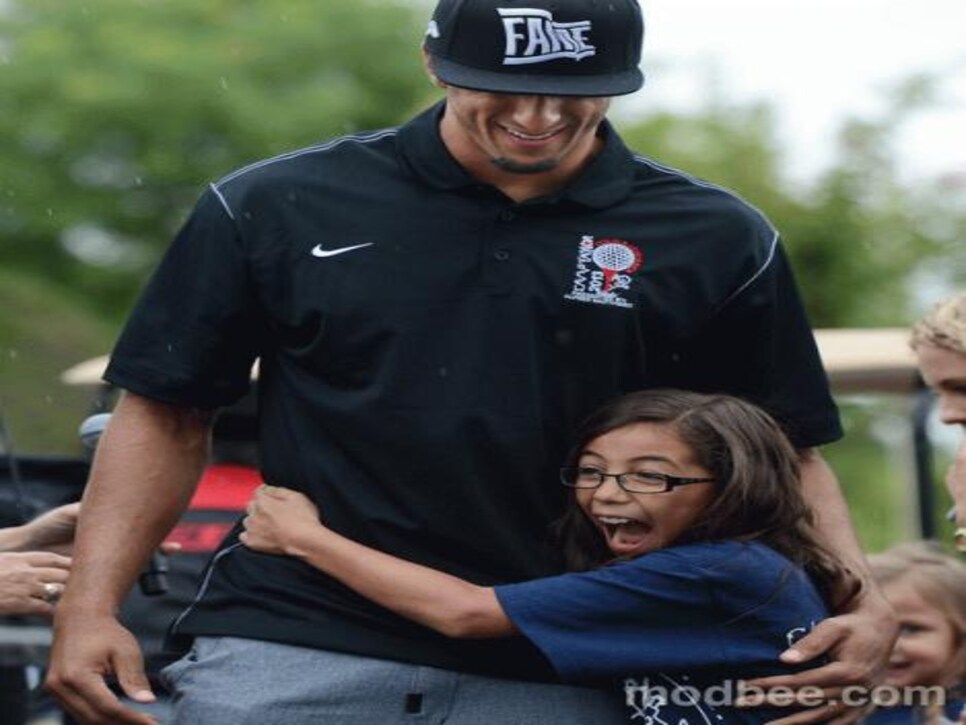 (Photo via the Modesto Bee)