The Loop
Colin Cowherd: A Jordan Spieth Masters victory 'would have been terrible for golf'
It is imperative to be provocative to be heard above the sports talk din, radio or television, which explains why its hosts often are described as "bombastic." See Jim Rome, Stephen A. Smith, Skip Bayless, et al.
Their ilk also includes Colin Cowherd, formerly of ESPN, now with Fox Sports, who in the wake of Jordan Spieth's collapse in the final round of the Masters, Tweeted that "Jordan Spieth winning the Masters would have been terrible for golf."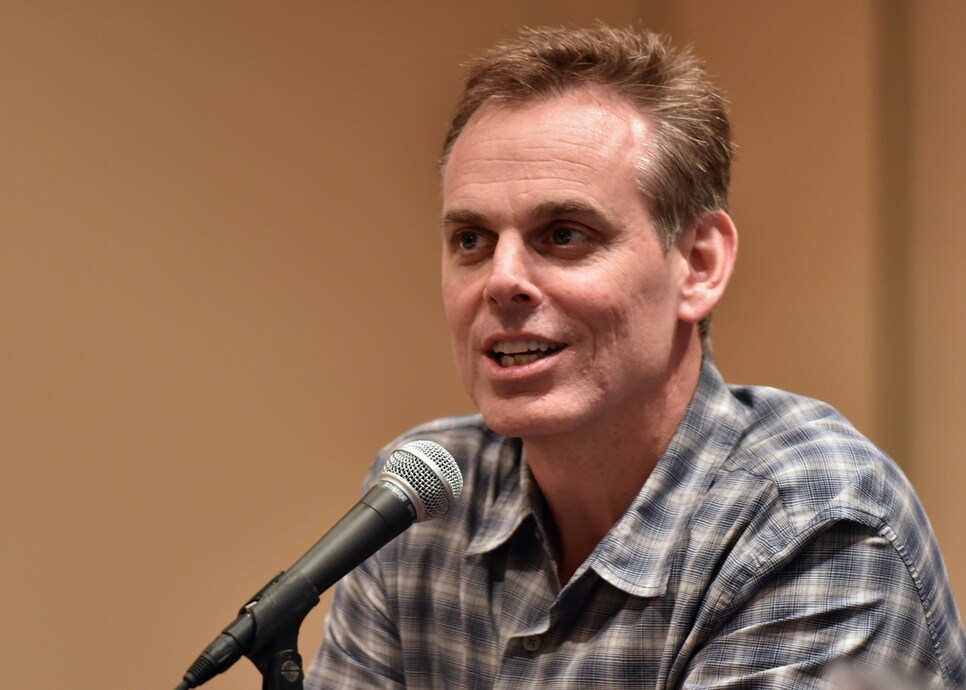 "You know what I think about Jordan Spieth? I'm finally interested. 'Cause now he's got texture. He choked. I hate using that word. He choked. And now he's interesting. Now he's vulnerable. Now he's layered. Now he's textured. Now, Jordan Spieth, next year at The Masters, 12th hole, leads by two strokes. I'm in on that. Jordan Spieth took an early lead Thursday. He led Friday. He led Saturday. He led Sunday. The ratings I'm looking at, nobody cared. He collapsed. Spike. Oh, it got interesting. For the first time in Jordan Spieth's amazing career, he's got texture."
So texture here means, what, that vulnerability has made him more interesting? Spieth had a two-stroke lead in the final round of the Masters in 2014 and lost by three. The following month, he led the Players Championship in the final round and finished tied for fourth. He had demonstrated his vulnerability long before Sunday's back nine.
Interesting opinion. But it says here that Spieth winning his second straight Masters, with the U.S. Open going to Oakmont Country Club, with greens exceedingly difficult to putt and thus a potential advantage for the best putter in the world, would have been great for golf.