The Loop
Although the super game improvement club category has shrunk in recent years, there's still plenty of need for woods and irons that produce more forgiveness than a presidential pardon. Cobra today introduced such clubs with its new Max line of woods and irons.
Cobra has a history of making clubs that are easy to hit and the Max offerings are a continuation of that pedigree. The Max driver ($279, lofts of 9.5, 10.5 and 11.5 degrees) is a shallow-face, offset design with additional draw-bias weighting. While the offset look might not appeal to some, fact is it helps tee shots get in the air just as an offset iron assists with shots from the turf. The speed channel around the perimeter of the face helps boost ball speed as well. Fairway woods ($199, 3-, 5- and 7-wood) and hybrids ($179, 3- through 7-hybrid) touting similar technology also are available.
The Max iron set ($599) is one those seeking help should look at. An eight-piece progressive iron set, the Max boasts half-hollow irons in the 4- through 8-irons while the 9-iron and pitching wedge feature a deep undercut cavity-back design. The gap wedge is a muscle-back shape with a generous sole. The half-hollow irons place weight where hackers need help and the wide soles allow these clubs to be played by almost anyone. The company also offers a combo set where three steel- or graphite-shafted hybrids can be substituted for the 4- through 6-irons. The upcharge of $50 for the steel hybrids and $100 for graphite is an absolute gift to the golfer.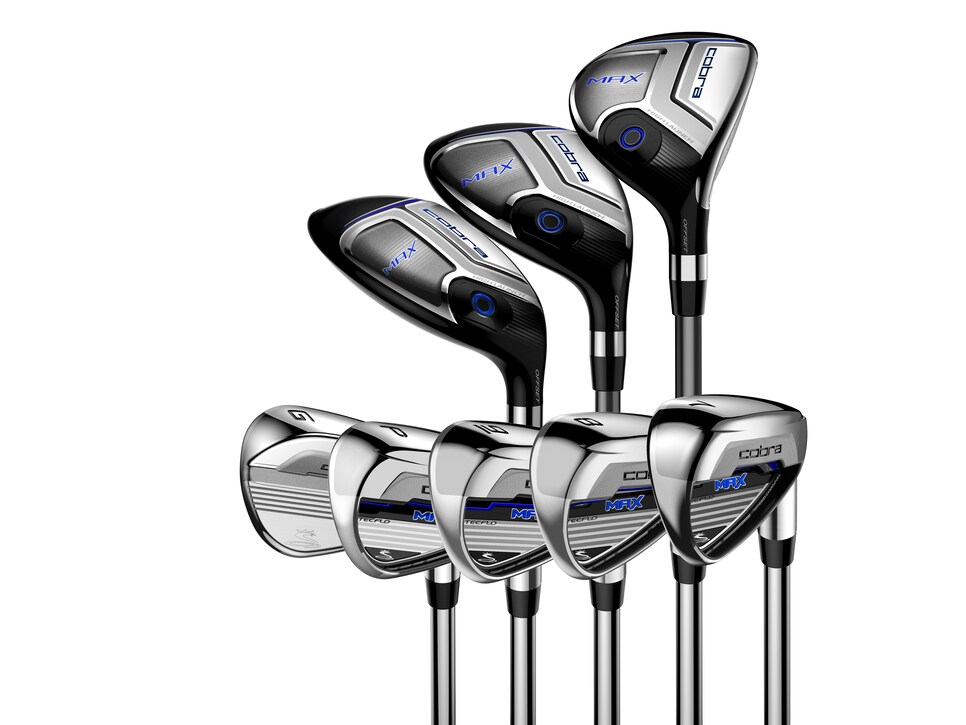 We understand. It's not easy to admit you're not a good player. It's even tougher when the clubs in your bag have toplines so wide you could serve a tray of drinks on them and the woods with a noticeable amount of offset. That's not exactly a smooth look. But if you truly want to improve, get over it. Help isn't just on the way. It's here waiting for you.